Bathroom is a room for personal hygiene, generally containing a bathtub or a shower. Bathrooms are no longer limited to attending your hygiene only. Taking a shower after a long hectic day or getting into a hot bathtub have been the traditions, but now the twenty first century has brought new ideas of keeping it standardized and stylish. The bathroom is also a place where you can relax with a bath after a long day. As such, it has gained increased importance, which shows in more attention being paid to the design and appearance of bathrooms.
Seven top most eye-catching bathroom designs are given below: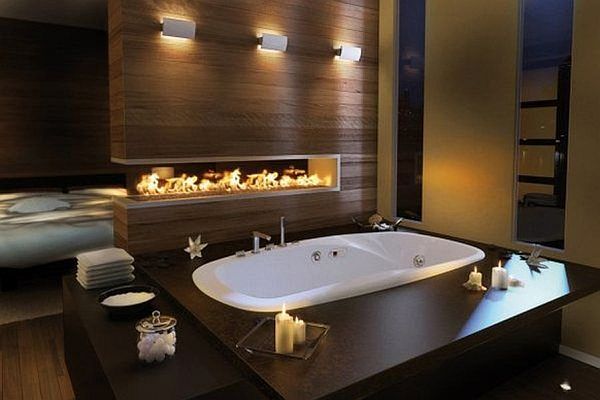 Minimalist Warmth
This bathroom design is the best example of renewal signalizes the minimalist colour and fitted assignment of furniture and accessories. Designer Moore Ruble Yudell has come up with a unique bathroom design that surprisingly has a fireplace attached to it. The television screen in the bathroom adds more function to the bathroom.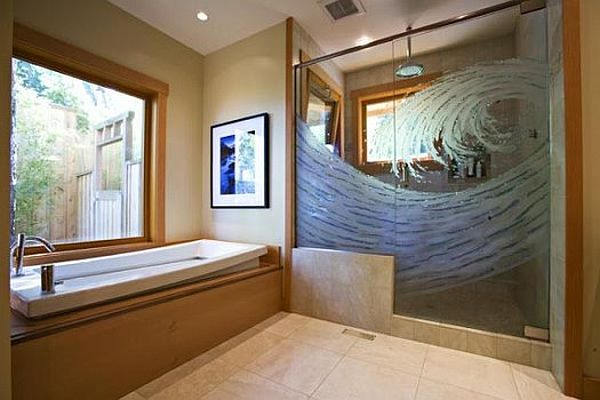 Beachfront Bath
A sliding glass window along with an ocean like feeling into the water fascinates you. Designer Nicole Sassaman has made a combination of stone and teakwood to complete this design.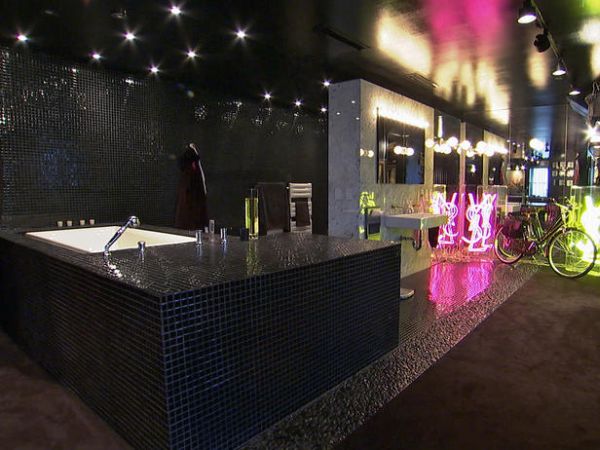 It's all black
Designer Stefan Boublil has made an all black bathroom design, decorated with neon signs that give you a feeling of modern-retro style. One feels fascinated surrounded by the great combination of pink and yellow.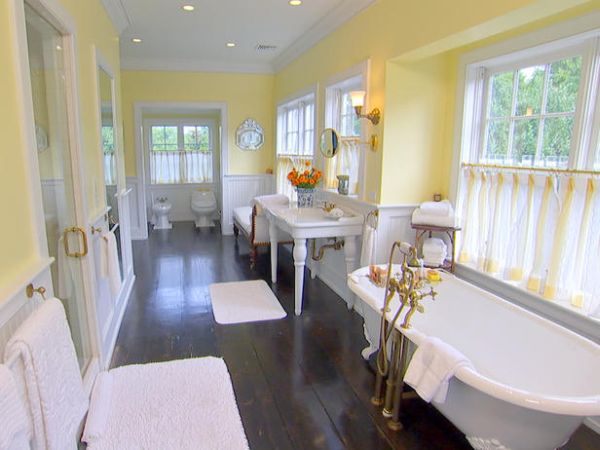 Cottage Chic
Traditional bathroom has maintained the concept of separate toilet areas for male and female members of family.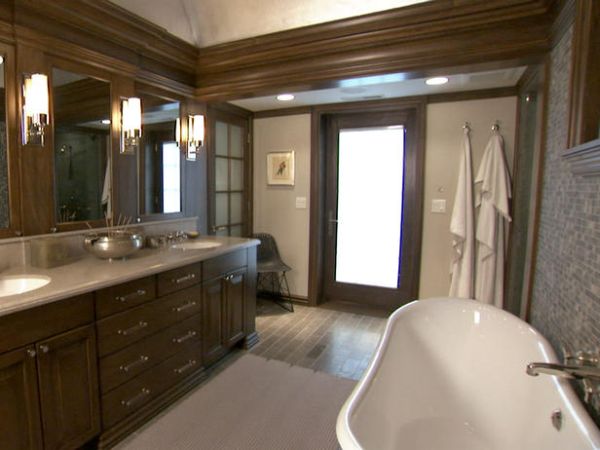 Craftsman Style
With its curved ceiling and window, the charming Craftsman Style master bathroom looks aesthetic. Gives an art and craft look to the fine-furnished bathroom style. Designed by Stuart Cohen it steals the attention.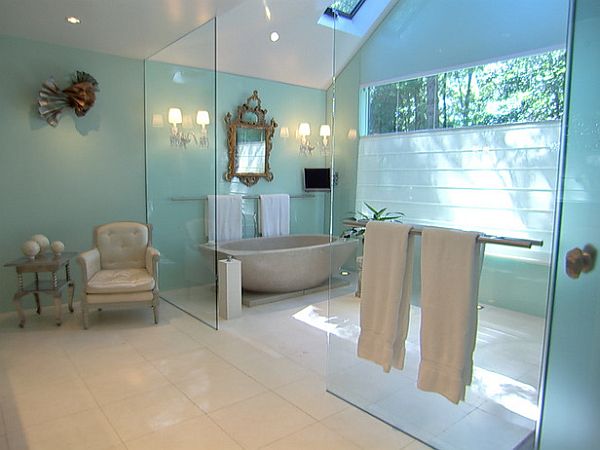 Spa-Like Retreat
Designed by Vincente Wolf, this bathroom design is a mix of touches from the past with modern elements.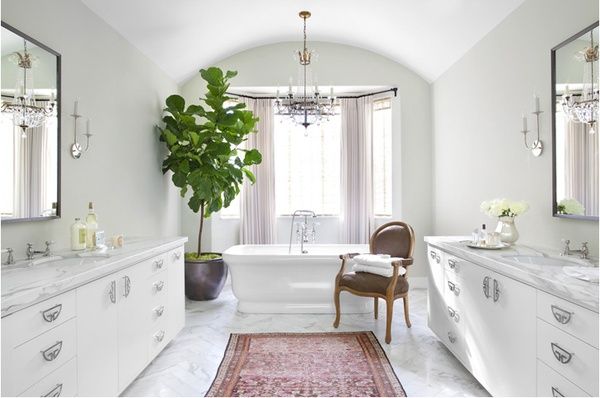 Grounded with Graphic
Use of graphic tiles on the floor, designer Betsy Burnham has presented a basket weave-pattern tile in this bathroom. She kept the walls simple and bright by choosing white subway tile.
Though the beautiful bathroom designs can provide you with another reason to spend a lot more time in your bathrooms, but at the same time, you cannot help appreciating the designers for their efforts and innovative ideas. Sky is the limit for the creative ideas that designers, all over the world are coming up with, and consumers are not a step behind in appreciating the attempts.
Summary
Designers and architects have gone an extra mile to make these bathroom designs pleasing, likable and according to the need and preference of the consumers. Each nook and corner of the house demands equal attention and it serves the purpose in return.