Owing to unhealthy lifestyles and day to day stress, more and more people are now trying to be healthier. For this, they prefer exercising using a treadmill, which is undoubtedly one of the best fitness improvement equipment. It not just always your body to stay fit, it helps to reduce weight, increases your heart's efficiency, lowers down the rate of several medical and lifestyle conditions like blood pressure and diabetes and also makes exercising completely convenient. Here is a list of six best treadmills that can keep you fit and healthy.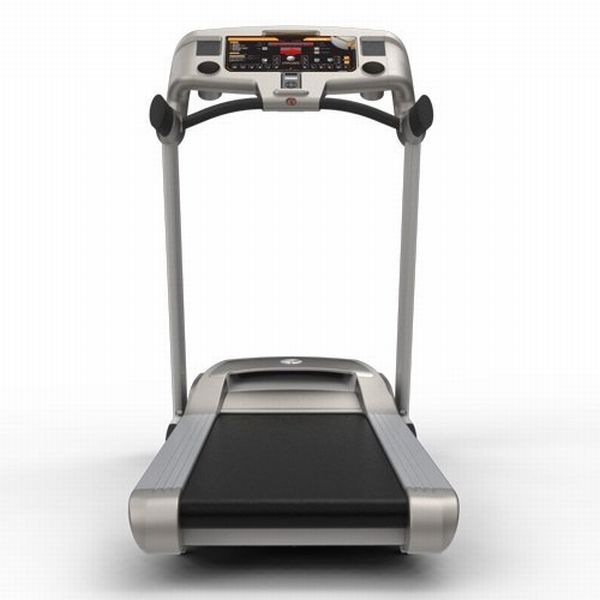 Daytona Professional Grade Non folding Treadmill
If you are one of those who find treadmill a fulfilling exerciser, then this machine is especially crafted for you. This treadmill manufactured by Yowza Fitness has a strong 3-hp motor which allows you to walk at different speeds. It also comes with weight management software and has a convenient, easy to use interface. With features like pulse monitoring, shock absorption and speakers, this high end treadmill is for all those who love to stay fit.
Sole Fitness TT8 Light Commercial Non folding treadmill
Those who believe that treadmill can offer them the best workout must choose this high end treadmill from Sole Fitness. With features like shock absorption and sound system, it makes exercising a fun and comforting experience. The LCD display along with pre workout routines makes it easier to use. With 3.5 hp motor and 425 pound weight capacity, this one ranks second on the list.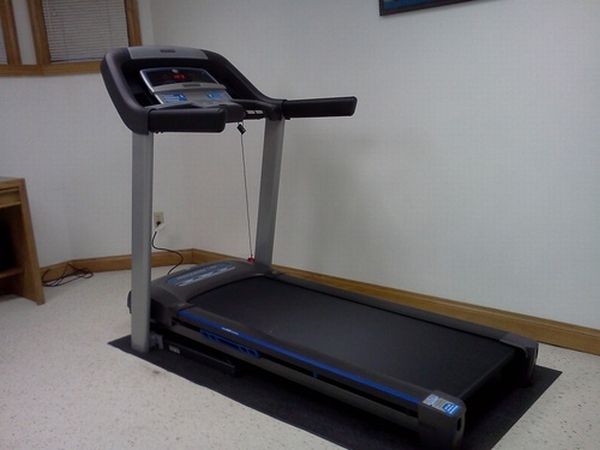 Horizon Fitness T101 Treadmill
If you are on a budget, then this treadmill is one of the best options. Quite affordable, the treadmill is sturdy and has a shock system that's allows lifting the deck. Although, its salient features aren't same as that of its expensive counterparts, it still offers pulse rate monitors, programming options and calories tracker.
Life Span Fitness TR200 Fold-n-Stor Compact Treadmill
Have space woes? If yes, then this is the treadmill you can opt for. This compact machine is preassembled with a LCD Console and has easy to use automatic control features along with pulse monitor and 6 exercise programs. Plus, it can be folded. The only problem with this is that the maximum speed is 8 mph.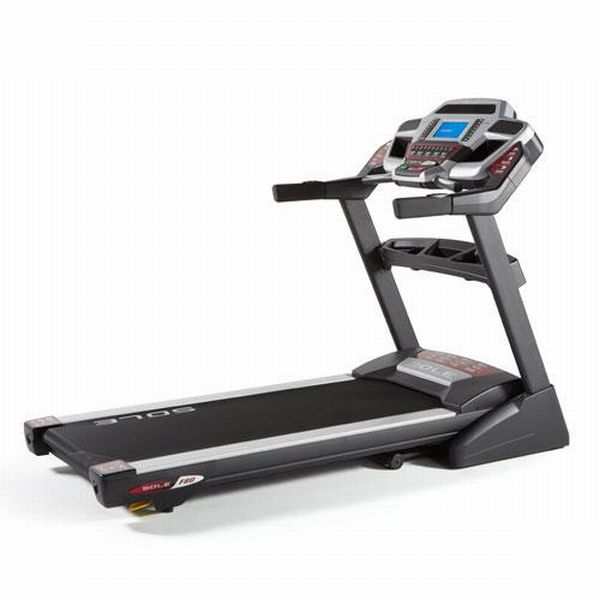 Sole Fitness F80 Folding Treadmill
Another great option for those who want foldable treadmills, this machine is designed to improve your fitness without grabbing too much space. Intelligently created, this treadmill has step impact control which works like a cushion for the feet. Features like pulse monitor, LCD screen, pre-programs are also available.
Life Span Fitness TR3000i Folding Treadmill
This easy to use, foldable treadmill is one of the best machines for staying healthy. The running desk is spacious and controls, display along with overall design is inspiring. This treadmill was one of the best buys in 2012 and even in 2013, it remains worthy of every penny spent.