Whether you are a regular wine drinker, a wine collector or enthusiast, a wine rack is essential for you. It is not required for storing your prized collection of wines only, but can double as a showpiece as well.
Regular wine racks are good; however, if you want something that is creative yet simple enough to complement your décor, these racks will leave you spellbound for sure.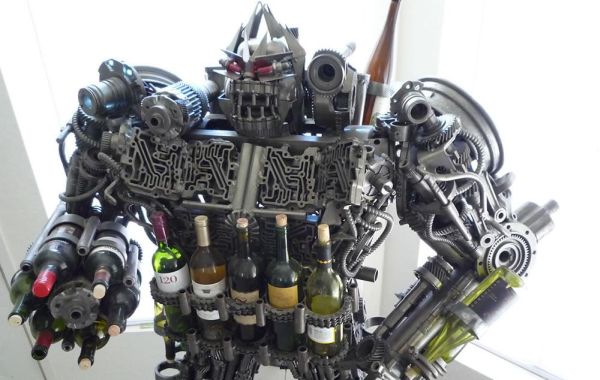 Robotic wine rack
Who says wine racks are old and boring? Well, not anymore! The cool robot wine rack is an ideal wine holder for bachelors, robot or science fiction lovers. This designer rack is simple, with holes crafted in robot's body to hold wine bottles. Although, it is quite simple, it will bring memories of the old robotic toys that you used to have. Plus, for those who think it might not be sophisticated, you can add an optional mustache and make it more complex!
Countertop Wine Rack Plan
Design by Lowe's, the Countertop Wine Rack Plan is one creative and simple wine rack for beginners. A budget option for wine enthusiasts, this rack design is available in different varieties, including designs like a cutting list, steps or pyramids. The best part- this wine rack is available for less than $20.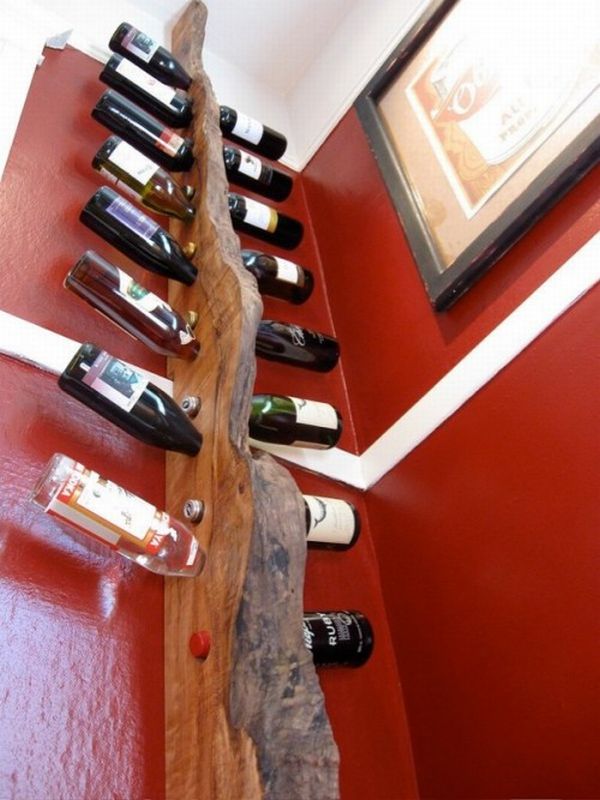 Vertical Wine Rack Plan
Have space crunch? Wonder how will you display your prized collection of wines? If yes, then don't be troubled anymore. Home Hardware has an optimal vertical wine rack that can be mounted on the wall, saving you a lot of space. With a distressed wood finish, the rack looks absolutely sophisticated and suits all kinds of décor.
Leather wine rack
Love wine? Love biking? Now enjoy the fun of bike riding and wine with the Leather wine rack. You will love how this simple yet elegant and creatively designed handmade leather bicycle wine rack can fit to your bicycle and become your partner during those long rides.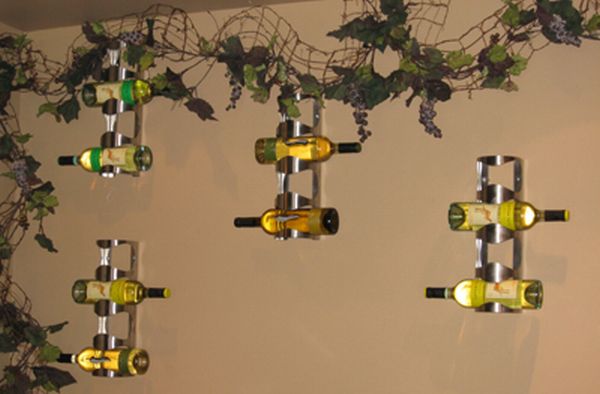 Hanging wine rack
Designed by Edgar Navarro, the Hanging wine rack is something that every contemporary home would crave for. If you are a wine lover or have a strong, creative case, then this rack will surely be an excellent addition to your home. With oval shaped hanging racks, this is one eye catchy rack.
Dart Wine rack
If you love wine as much as you love darting, then the Dart Wine rack should soothe your fancies. Designed by Chetan Sorab, this rack can also serve as a perfect gift for dart players.