When you are far away from civilization, in the middle of nowhere, and still want to access your smartphone and other devices, you can use a charger which is powered by the rays of the sun. Solar chargers have one or more solar panels, which can be in one device, and the solar energy they accumulate can be used to power the devices such as tablets, players and phones, which require charging. Solar chargers tend to be quite flexible and thus can be folded into a compact size. Check out some solar mobile chargers which you can carry on your hiking or trekking trips or whenever you are travelling in 2017:
X-DRAGON Foldable Portable Solar Charger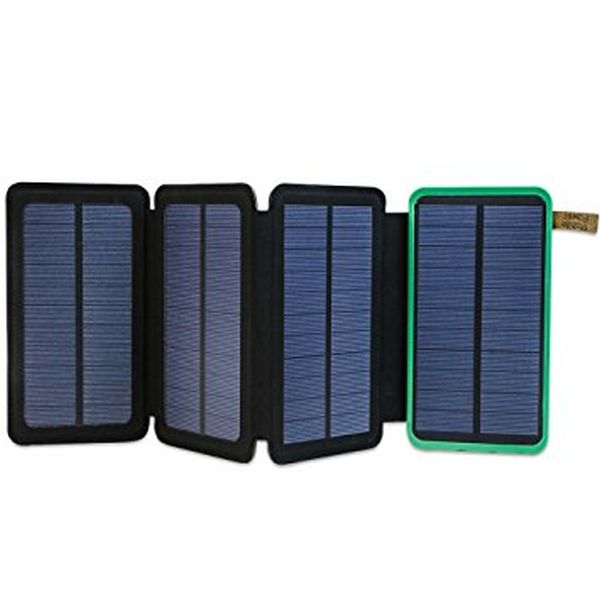 This solar charger allows you to charge all your devices. Its 40W peak power lets you charge your 18V laptop powered by DC, but the devices should be switched off when you are charging them. The X-DRAGON's transformation efficiency exceeds 20% which is quite impressive. The cover of the panels is made of flexible synthetic cloth which allows you to fold the charger into a compact size.
Anker 15W dual USB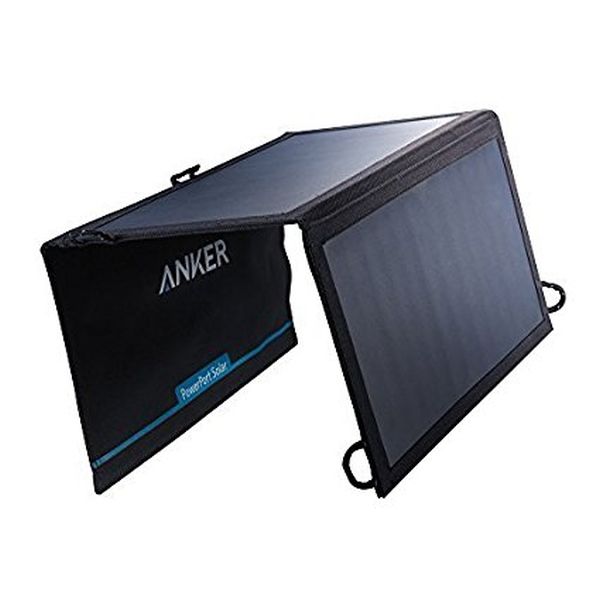 Anker solar charger lets you charge two gadgets at the same time. Its Fast Charging technology enables it to get charged fast in sunlight, and its light weight – 354 gms lets you carry it around easily during outdoor vacations or picnics. The company claims that the charger is quite durable, so it can withstand normal wear and tear.
Aukey Solar charger'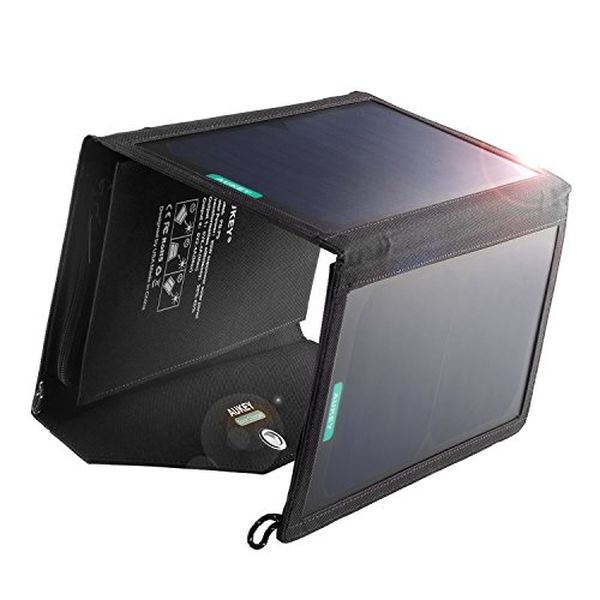 This charger has four panels and a capacity of 28-W which is one of the highest in its class. It has dual 2.4 A USB ports, a 2-year warranty and weather resistant panels.
ALLPOWERS car battery solar charger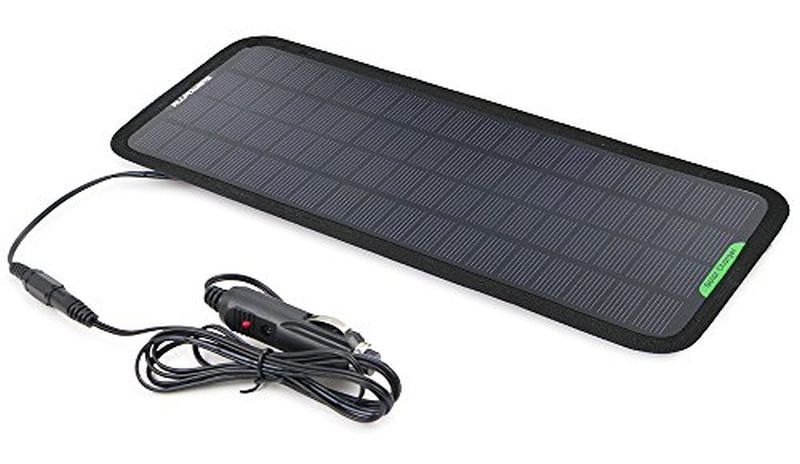 This is certainly something you need to pack on a road trip. It's small in size but powerful enough to jump start your car when you are in dire straits. It can basically charge 12V batteries of any device. According to the manufacturers, it can even charge tractors and motorcycles. For those who like to light up, there's even a cigarette lighter plug in it. There's an inbuilt blocking diode which prevents reverse charging. The charger can withstand water splashes, but cannot be submerged completely in water. The suction cups allow it to be placed on the dashboard when you are driving, making it easy to be charged. Above all, it is lightweight, and can be easily carried.
Nomad 7 + solar panel from Goal Zero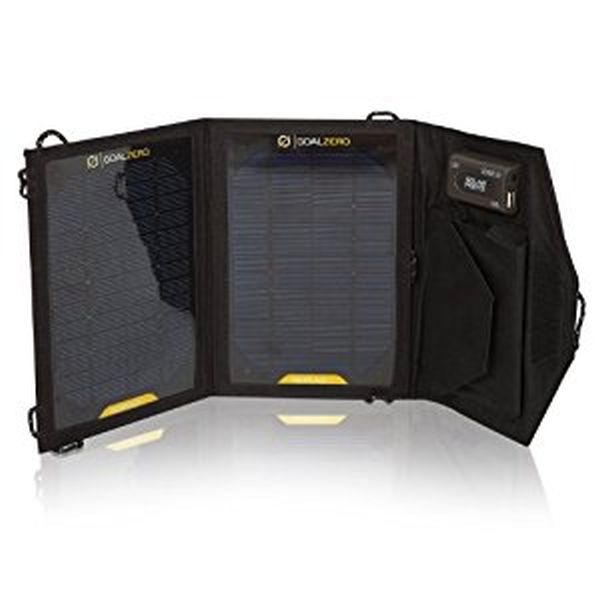 This one looks sleek and smart. It has a 7 W capacity (solar), and only one 1.4A USB port. The LED indicator allows you to check solar intensity. Being weatherproof and lightweight makes it a handy charger to have. You can buy extra accessories from the company such as backup batteries, to charge your devices at night.
Sokoo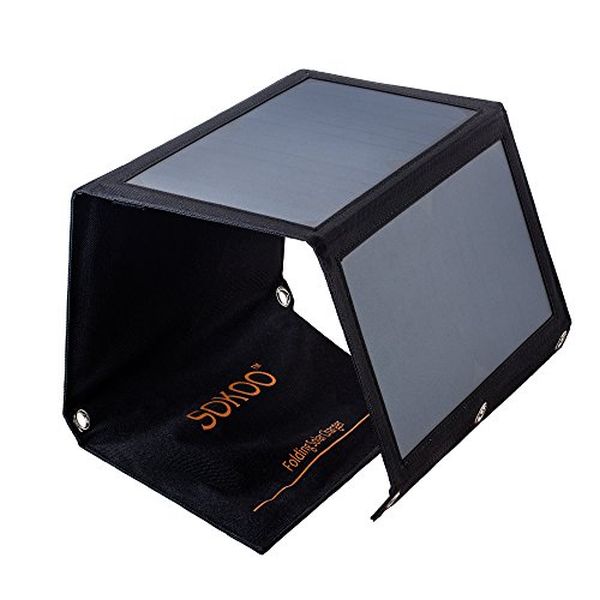 Sokoo can charge your smartphone with solar energy. It comes encased in rugged canvas which enables it to withstand rain or drops of water, though you should not actively go about dousing it in water. It has two USB ports which allow you charge two devices at the same time. According to the manufacturer, the solar panels have incredible rates of conversion, and it's smart IC detects the kind of device that is being charged, and offers the suitable power output.
iClever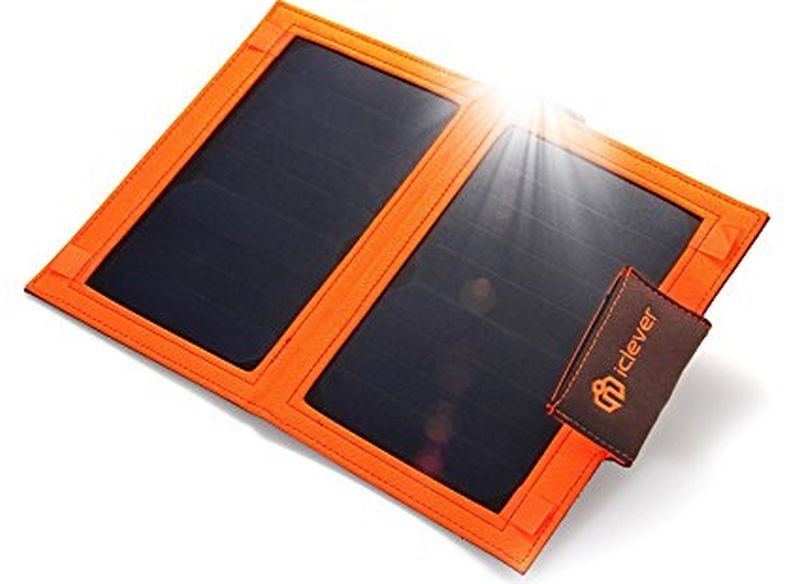 iClever has an extra edge in the form of the extra energy, it can store in its inbuilt 8,000mAH battery. 12 watts solar capacity, great looks, single USB port and microUSB to charge the built-in battery, are its other features.
Renogy Monocrystalline solar charger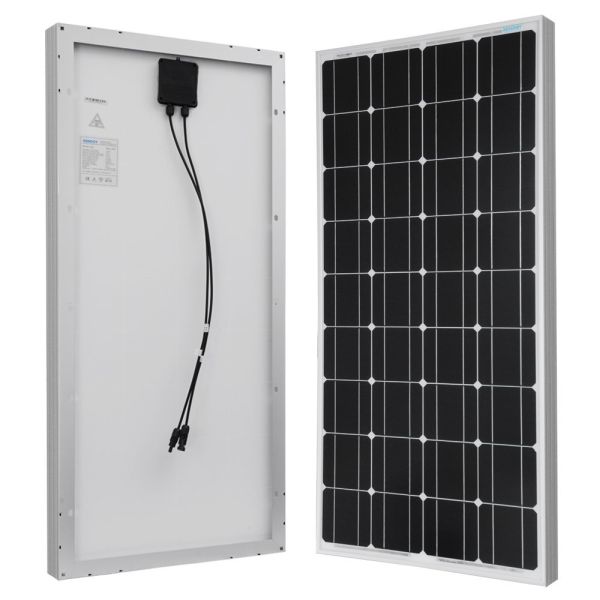 This heavy duty charger can charge entire homes as well as RVs. It has 25 year warranty (transferable), and can help you to energise your off the grid home. You can buy upto 6 solar panels depending on the need and size of your home. The output is 500 watt hours per panel, per day and you can increase the electricity you need by adding more panels. And of course, it will charge your mobile too!
Solar chargers let you stay in touch whenever and wherever you are, even in places where there are no outlets to charge your devices. They can help those who love spending time outdoors to do that without the fear of being 'unreachable' due to batteries which have run out.