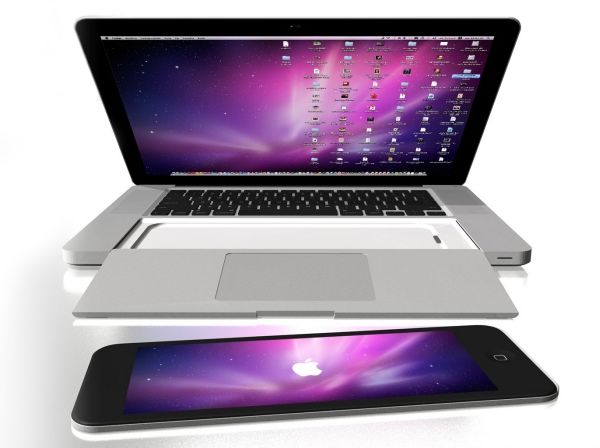 MacBook is like magic. Its seductive facade and sumptuous features have the power to hypnotize anyone. Sprinkling a little more magical dust on the Mac Book Pro is an all new concept by Enrico Penello. Christened the Magic MacBook Pro, Enrico has tried to wedge the remote experience in it.
Normally, laptops have a flat surface, onto which the touchpad is placed. This becomes a little tiring when used for long. Keeping all these flaws in mind, Enrico has come up with a trackpad that can slide plus an itouch remote control, which can be separated, for added comfort. The remote controller has been devoid of any buttons and comes embedded with a touch screen. It can be coupled with the computer via Bluetooth or Wi-Fi and can be used to browse WebPages, the easy way.
An integrated Apple Remote desktop can also be used to control the Magic MacBook Pro sans any difficulty. Controlling the MacBook with such technology will be like an easy task. With the remote in your hand and trackpad positioned as per your comfort, see magic unfurl caked elegantly.
[Thanks Enrico Penello]