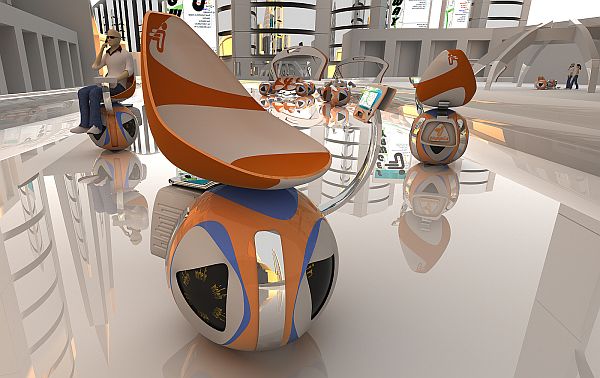 How about possessing an electric vehicle that will bend anywhere as per your whims and wishes? Instruct it to go left, right, front, back just anywhere. Phew! But where does one find such flexibility? To add some flexibility to your driving experience, 19-year-old mechanical engineering student Mohamad Sadegh Samakoush is beaming with his innovative creation called "Supple."

As the name suggests, the product has flexibility etched all over it. Balanced gracefully on a globe wheel, the device is geared up with a wireless network. To let it flex from one place to the other, a tow server motor (requiring a super computer) and one processor have total control over the globe.
It gifts you the freedom to alter from a single Supple for one person; 2 Supple to be a motorcycle for one or two people; 2 Supple for a two-person vehicle or 4 Supple for a four-person automobile, hence, living up to its name in true terms.
Tired after a day's work and in no mood to drive or feeling a bit lazy to lay your hands on the wheel? With Supple, such worries make an instant exit, for the AGV (automatic guide vehicle) machine lets you hit on the GPS map, on the console, and enjoy an effortless ride.
Supple sure is an answer to all stiffness in terms of bending your vehicles to any side in traffic with utmost plasticity. What, did you think flexibility is just possible with yoga? Think again!