After a long tiring week, hectic meeting deadlines, coping up with the running days and night, comes the weekend. And weekend means a call to charge up the dropping energy and uplift the wilted mood. And what can be better than loosing yourself, pump your adrenaline rush and shake a leg under strobe lights in a night club?
As Friday night kicks in, so do the struggle of getting fake IDs (some teens just can't wait to turn of age to step into a club!) and selecting the right outfit to slay the night. Your excitement to spend a thrilling night suddenly fades away when you open your wardrobe because choosing a clubbing outfit can be that confusing and tricky. You can't decide how much gams to reveal and how much comfort to incorporate in your clothes?
Let's admit that everybody wants to be the 'It' girl of the night who turns heads once she steps into the club. That 'It' girl outfit can become super uncomfortable once the night progresses and things start heating up. But it also doesn't mean that you should wear gym suit to avoid sweating when you go crazy on the dance floor.
Things get even more difficult for frequent clubbing freaks because hitting a smashingly stylish look every time is a big struggle. You don't want to repeat the outfit, and carving out a new look for every turn seems totally impossible. In short, a night which was meant to shed off your whole week's tiredness becomes even more exhausting. But don't worry, some clothing tricks can save you from this trouble.
Here are given some tips to choose a flattering yet breathable club-wear to embrace classy look while remaining comfortable:
Mini Dresses Always Work: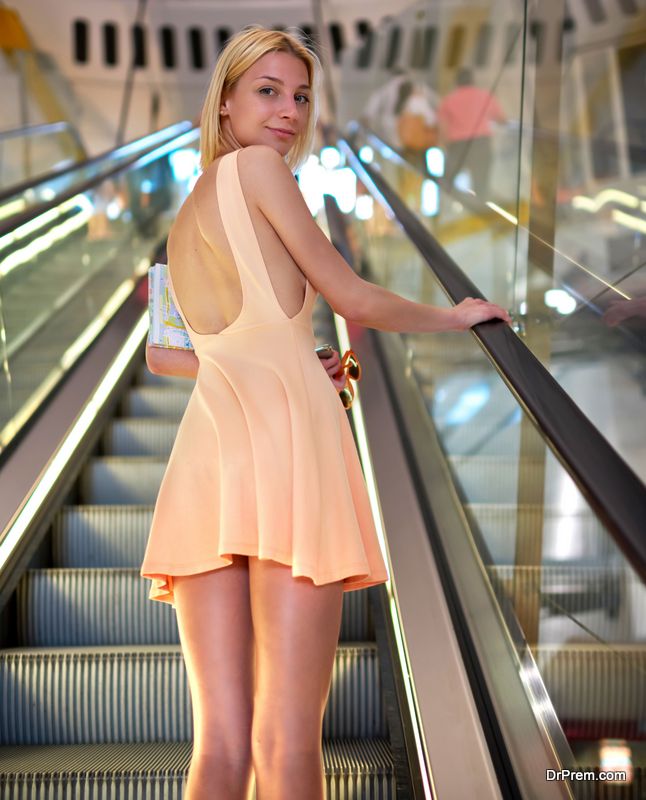 A clubbing look seems incomplete without revealing some of your skin. And what can be better than a mini dress when it's about skin-showing? The good thing is that there are myriad options to choose from so that you don't have to stick to the same look every time. You can go with a bandeau dress that goes straight down like a tube, tunic dress if the street-wear look is the call, pencil dress to get a confident diva look or a high-low dress for a comfy touch while holding party look.
While selecting the type of dress, don't forget to consider your body shape, how much revealing is too much for you, and what can you carry comfortably? Like a bandeau dress looks the best on a pear or hourglass shaped body, whereas a tunic dress goes with any body shape. Similarly, the pencil dress doesn't go well on the too slim body or a straight body cut. So, don't forget to consider all these things before selecting your mini dress for the party night.
Leather Skirt Never Goes Out:
Leather always saves the day – leather boots, jacket and…a skirt! Yes, you can rock a leather skirt on any occasion, season, and time – including a night out. It is the best option if you want to slay a rock look or give a hard-core vibe. All the chic divas of the night don't show up in mini dresses, some also come in leather skirts and rule the night.
Pair your leather skirt with a loose tank top for an edgy touch, printed or plain shirt for a rough and tough look, and laced top to embrace feminine and sweet touch. Sweater and a leather skirt are also a great combination in winters to slay simple, comfy, and classy look in one go.
Dress Short for a Safe Shot: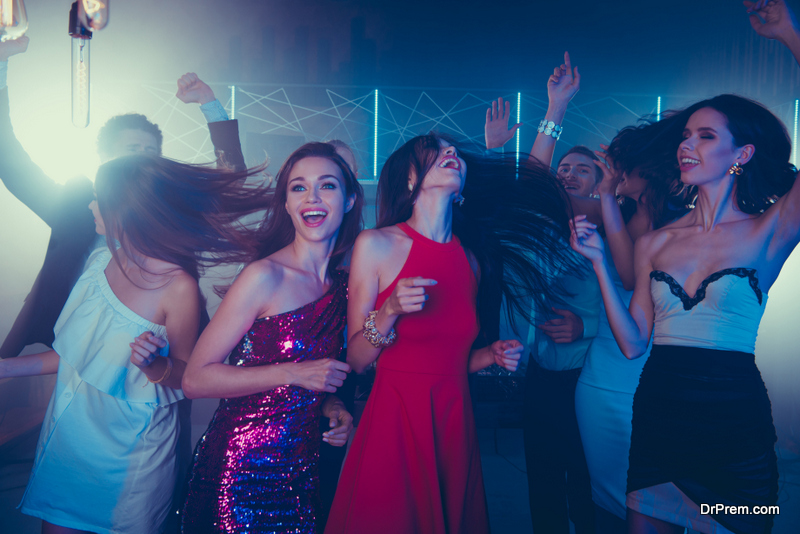 Some days you just don't want to take the risk of handling a mini dress or skirt. But that doesn't mean you can't show off your skin. A dress short not only saves you from the trouble of handling a mini dress or skirt while getting wild on the dance floor but also gives you bold and chic touch.
Just like a skirt, you can pull a high-waist short with any top, formal, semi-formal, or a casual one – depending on the kind of vibe you want to shed with your look.
Sneak a Pair of Pants:
Sleek and showy dresses are a staple for a clubbing look and pants are hardly considered for a night out. But no matter what the world says, you can sneak a pair of dress pants in your clubbing fashion unapologetically.
Pants might be a blow to the traditional clubbing look, but they can be a major fashion statement if paired with the right choice of top, accessories, and shoes. It is also the best choice for those looking to wear something comfortable and simple yet chic. Pair the pants with a loose tank, cropped top, laced top or a casual shirt and dance the night away.
Besides selecting the right dress for your weekend night out, here are some other tips that are handy to make your look perfect for the night:
Jump Suit is a Spot-on Pick: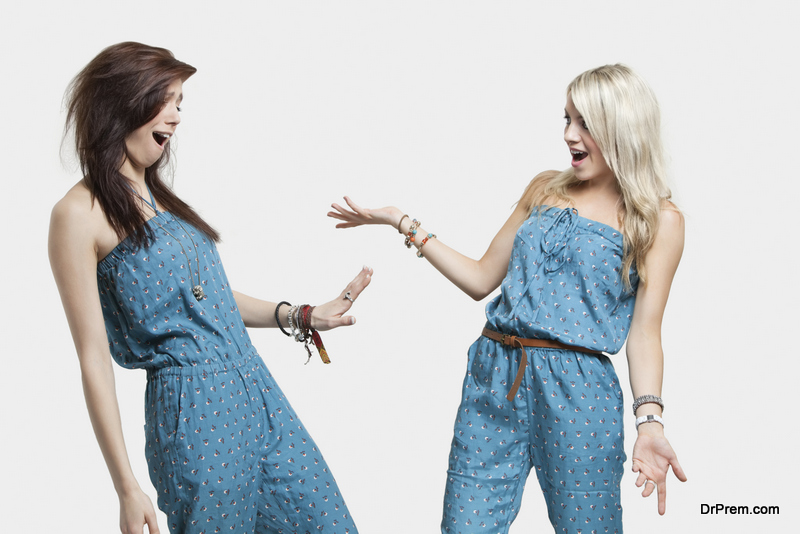 A jump-suit also fairly jumps into the fashion game of clubbing! As much as it is becoming ubiquitous in our everyday styling, it is equally fit for a clubbing night. Those who find jumpsuits too boring for clubbing need to dig out the clubbing history of the 70s when jumpsuits were staples of clubbing divas. And even now they are a classic attire for the night out. They are the best pick to look glamorous as well as classy, simple along with cool touch, and beautiful while remaining comfortable.
If you are calling for a formal and edgy look this clubbing night, then pick a skinny and sleek jumpsuit. For a casual touch, pick a loose jumpsuit so that you can shake your leg comfortably on the dance floor.
Jumpsuit has its own rules which you should follow to get the perfect look:
Wide-leg jumpsuit works on a tall body.
The cropped style is perfect for a short body.
Don't forget these rules while picking your wear.
Consider the Dress Code:
Some high-profile nightclubs keep dress codes and themes to spice up the fashion game. If you are going to a nightclub that flows with current, then you can wear something according to the above-given tips. But if you are going to a dress code oriented nightclub then don't forget to consider their peculiar dress code. Well, only if you don't want to look like an odd one out! So, it is better to research the venue before spending hours on selecting your night out attire.
Accessories are a Must: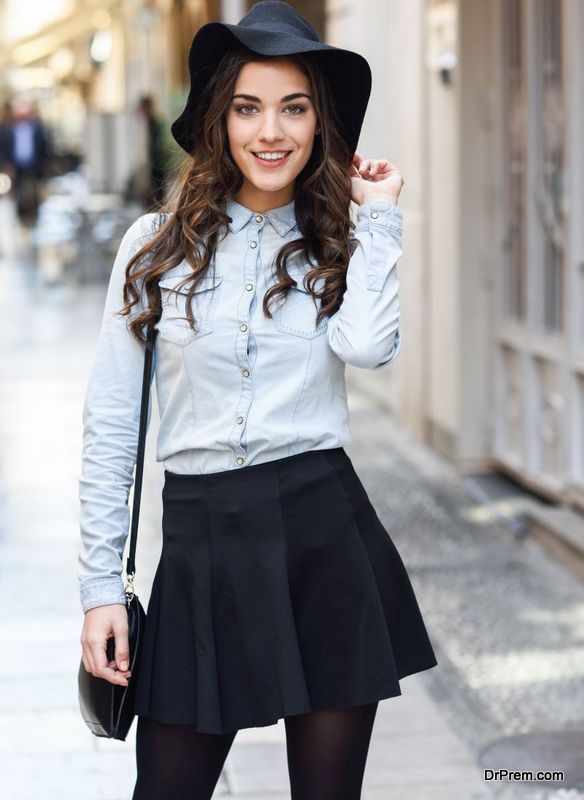 A nightclub look is incomplete without adding some accessories. No matter how daring, fancy, or chic is your dress, things will not accord well if accessories will be missing. Carry a long-strapped shoulder bag or hold a clutch according to your outfit selection. An evening bag will be the best pick if you want to keep things too formal and diva-like. Moreover, don't forget to add some jewelry – rings, matching earrings, or a necklace – to round up the perfect look.
Lonely weekends might be perfect for relaxation, but nothing can beat the gushing excitement that fills your guts once you step on the dance floor. It is okay to stay at home a few weekends, but do break your routine once or twice a month. Go to clubs, party hard in the perfect clubbing look to add some fun in your life.
Article Submitted By Community Writer