As the world of entertainment shifts towards on-demand content, traditional media seems to be dying a slow death. Add a pandemic to that scenario and one starts to wonder, if 'going to the movies' will remain a thing.
Still, all is not lost. As you wait for normalcy to return, you could create your own little movie theatre at home. Before you object, no, you do not need a gigantic mansion for that. A spare room and a reasonable budget will do. If you want to know all the home theatre design secrets, read on.
1. Preparing the Cinema Room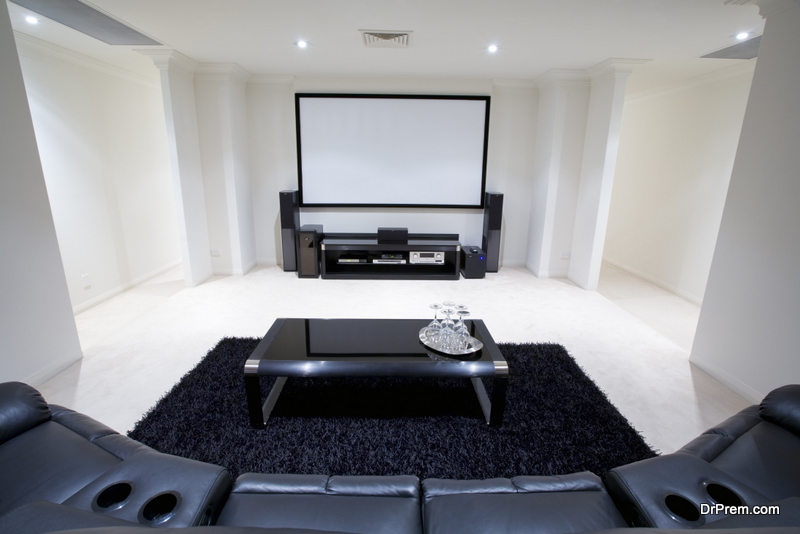 A movie theatre provides unique viewing because you feel somewhat immersed in the movie experience. Everything is pitch black and the movie screen becomes the focal point. If you would like a similar experience, you would need to make some adjustments to your home theatre room.
The walls, floor, and ceiling would ideally be your main areas of concern. When they are bare, sound and light bounce off them and this can diminish the quality of your viewing. It is thus advisable to line them with either acoustic foam or panels in a dark color. The floor should preferably also have wall-to-wall padding.
The dark-colored acoustic panels solve two design issues. First, they enhance the sound as sound waves bounce off better on padded surfaces. Secondly, their dark color reduces the cross-reflection of light from the screen by the walls in the room. If you would like to minimize surround sound from filtering through to the rest of the house, aim for thicker soundproofing panels.
2. Comfortable Seating
Movie theaters are great but their seats do not allow you to kick up your feet or recline to a more comfortable angle. The best part of designing your own theatre is that you make the rules. The seats can be as plush and flexible as you like.
Recliner seats are the most popular choice for home theatres. They provide lots of individual comfort and stay in theme with a real cinema setting. Extras such as cup holders and smart recliners that come with device charging ports are equally a plus. That said, this would all depend on your budget. If you are trying to save on costs, you can get a regular sofa and invest the extra funds in more significant equipment.
3. Choosing the Right Screen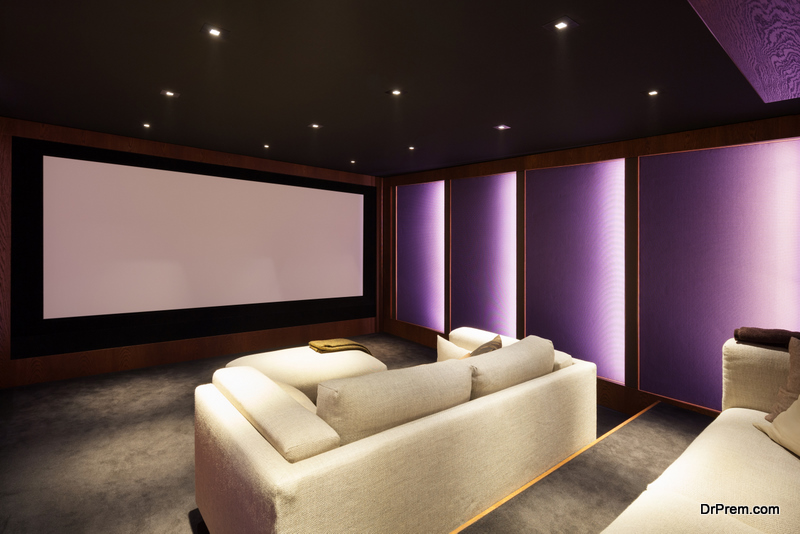 A screen in a cinema is like cake at a wedding. If it isn't right, what was the point of the whole thing? So, no pressure but if you would like to have a home cinema that you enjoy, your choice of screen is truly important. Which begs the question, how do you choose?
For some people, size is everything. True, size matters but screen resolution impacts your viewing so much more. It defeats the purpose to have a large screen with grainy images, wouldn't you say? In light of this, perhaps you could take a diplomatic approach to your purchase. Choose a television screen that's sizable and has a high resolution.
Alternatively, consider getting a projector. They are now more affordable and have relatively high resolution. The best part? They give you a wide range of size options to choose from. However, ensure to read the projector specs with a keen eye. Most brands market their projectors as 1080p while that is just the input resolution. Their output resolution tends to only be 720p. This means that the projector can 'read' 1080p video content but the images it displays will be of a lower 720p quality.
4. Lighting
According to medical experts, watching television in the dark could lead to eye problems. More so coupled with the regular use of other screens like mobile phones and laptops. It is, therefore, advisable that you have some salient lighting in your home cinema. Consider that you would also need illumination to get around the room among other things.
LED strip lighting would be a great solution for this. Unlike overhead light fixtures, it is unintrusive. It can be mounted along the ceiling or floor skirting and would light up the room in a soft glow. Moreover, LED strips offer a wide array of brightness and color temperature options. A 5730 LED strip, for instance, can be set to emit white or warm light and its brightness too can be adjusted via a controller. This kind of flexibility would serve you well.
5. A Cinema-worthy Sound System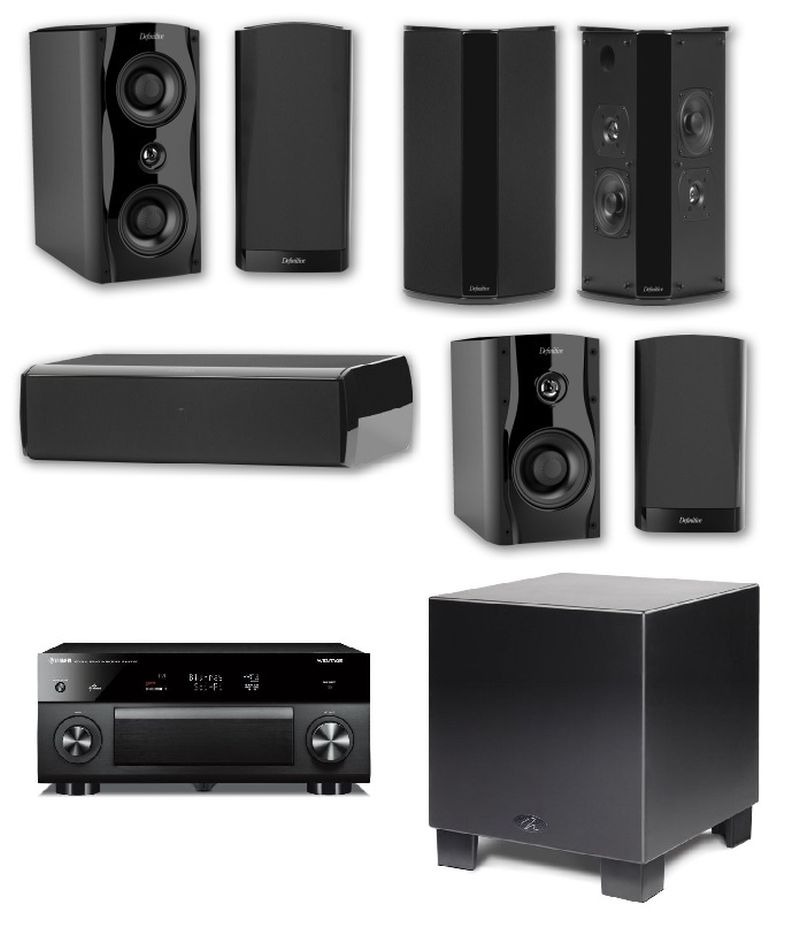 Lining your walls will only get you halfway to great sound. The other half can only be achieved using quality speakers. On this, you will be spoiled for choice. Quality speaker brands are a dime a dozen it all depends on how much you are willing to splurge. Where possible, visit brand stores and ask for a test before you make your purchase. Online shopping is great but you can not fully decipher the quality of a speaker from reviews and a product description.
Speaker placement equally matters a great deal. Try and position them in unobstructed areas around the room as opposed to all in the same place. This will even out the sound around the room quite nicely. Do secure the cords away from the floor or anywhere else where they would trip people up or get damaged.
Conclusion
When you understand the basics of a home cinema setup, getting everything together is easy. Feel free to adapt the concept and make it your own. Your cinema, your rules.
Article Submitted By Community Writer