Manufacturing plants that intend to buy robots have many misconceptions about them and implementation. For example, robots used by automobile manufacturers are different from the ones used in other factories for machine tending. Other than the physical differences, most business executives do not understand how to differentiate between industrial robots and cobots.
Differences between Industrial Robots and Cobots
Here are some of the critical differences between Industrial robots and cobots:
1. Size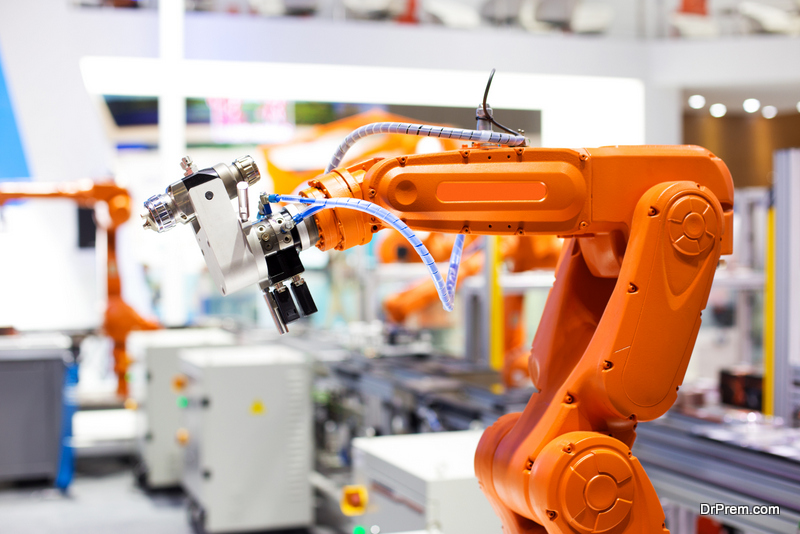 Industrial robots are large and stationary equipment geared towards high accuracy, high speed, and high-volume processes. The robot arm's speed is very high and presents a safety risk to nearby human workers. This risk factor means the robot has to work inside a cage as a safety measure to keep people outside the work envelope of the robot. Even small industrial robots pose a risk and have to be caged as well.
Cobots are suitable for high-mix, low-volume production, or those manufacturers who need to automate in a space where human workers are present safely. Cobots are small and light enough to be moved and deployed for automating different operations in a manufacturing line. Due to their small size and working close to humans, cobots cannot perform heavy manufacturing tasks like industrial robots.
2. Flexibility
Industrial robots are mostly large and stationary, requiring you to change the floor layout to accommodate them. They require extensive skills to program them, and they take days or even weeks to set them up. An industrial robot needs an engineer to write different code for any changes to be implemented. An industrial robot cannot be moved from its station and works from one place.
Cobots are more flexible and are fast and easy to deploy. They are simple to program, and the inexperienced user can set up in a matter of minutes. You can also move the cobot to another station and reprogram it to work on a different process, and they learn on the job. The cobot can be programmed by manually moving its arm along the tracks you want. The robot remembers the taught movement and can repeat it later on its own.
3. Safety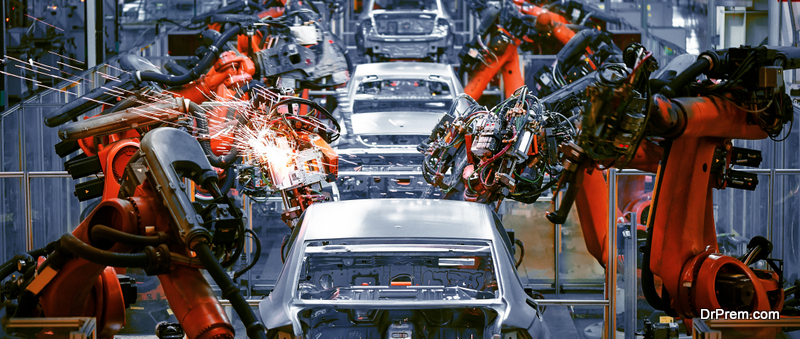 Industrial robots need extensive safety precautions such as cages to keep human workers safe and away from its work envelope. After carrying out a risk assessment, human workers can safely work alongside cobots in a shared workspace. If a risk assessment determines that the cobot is still a risk to human workers, the cobot will have to be caged. Overall, most cobots work seamlessly along their human counterparts.
4. Cost and ROI
Industrial robots are enormous, expensive robots, which need extensive system integration as well as operator training. It takes longer to get a Return on Investment with these robots, most of the time taking years.
With cobots, their upfront cost is lower. The fast in-house integration and ease of use minimizes costs downtime and increases ROI. Cobots cannot operate without the End of Arm Tools (EoAT), which becomes an integral part of cobot's productivity. The EoAT is cost-effective, easy to change, and very flexible, making it easier to redirect the cobot for different processes for quicker results and faster ROI.
5. Independence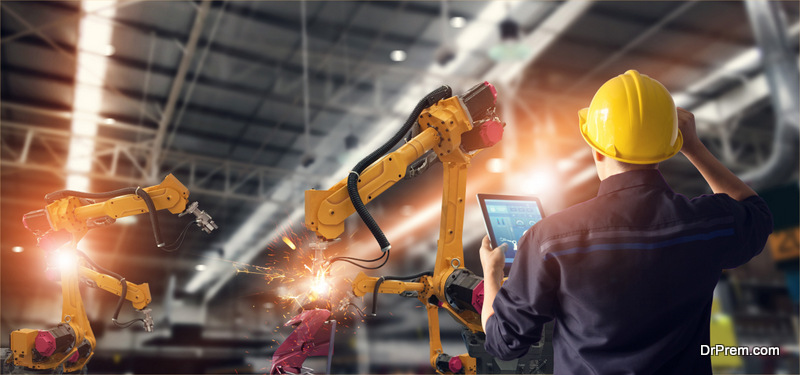 Industrial robots are very independent and are meant to work without human help. Once programmed, the industrial robots work fast and with high accuracy, independent of human workers. Cobots are designed to work alongside humans.
Conclusion
Today, almost all manufacturing plants have automated their processes, especially those into heavy manufacturing. Industrial robots are large, stationary, and require changing of the floor layout to accommodate them. They work at high speeds and accuracy and have to be caged to protect human workers. Cobots, on the other hand, are light and can be moved to any part of the manufacturing plant and reprogrammed to perform different tasks. While industrial robots are expensive and take years for an ROI, a cobot is inexpensive, and the ROI is faster. The choice to buy an industrial or collaborative robot is up to you, depending on what your manufacturing needs are.
Article Submitted By Community Writer