Visiting a mechanic can be a costly experience, and many tasks can be carried out at home, and let's face it, who doesn't like saving money on their car repair bills!? Whether you're considering topping up your oil or re-gassing your aircon, it's possible to do at home by yourself. Read on and discover some of the most straightforward tasks, even the least mechanically savvy auto-enthusiast can tackle.
1. Replacing Windscreen Wipers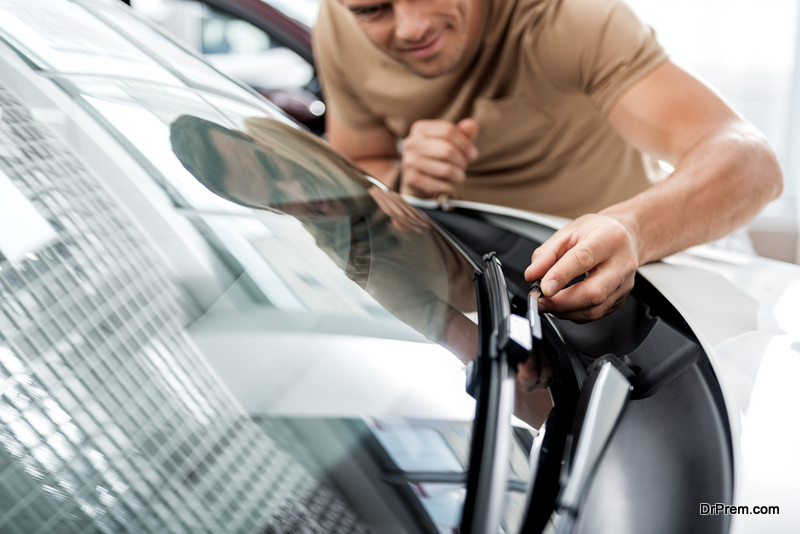 Driving in the rain with old windscreen wipers can be dangerous but replacing them is well within the capabilities of most. With age, rubber perishes, becomes hard, and loses its ability to clear rainwater from the windscreen, causing a blurred and obstructed view of the road ahead. Aftermarket wipers are readily available in most car spares stores and can be fitted in a matter of minutes. Firstly, remove the old wipers by retracting the plastic clips that hold them to the wiper arms. Then, simply inspect the wiper arms for any other damage and re-fit the new wiper blades.
2. Detailing and Scratch Repair
Keeping a close eye on the bodywork of your car and repairing any damage or blemishes to the paintwork is worthwhile, particularly if you've got a keen eye for style and detail. Looking after your vehicle ensures that over time it'll hold it value on the used car market, so it's a wise step for the financially savvy amongst us as well. Some jobs are simply too big for the amateur mechanic, though, and occasionally it's worth hiring an expert. Get in touch with Status Auto Detailing for their wealth of knowledge and years of experience in bringing cars back to their former glory.
3. ReGas Aircon System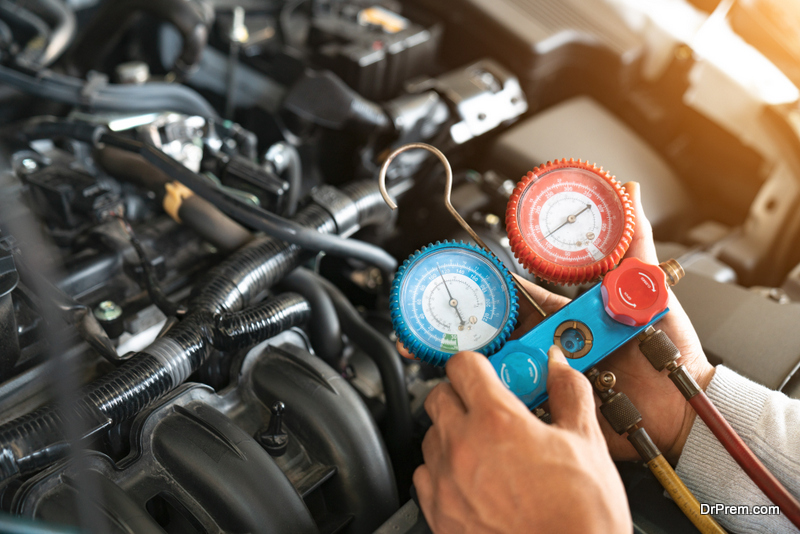 In the summer months, air conditioning is a breath of fresh air for drivers suffering in the heat inside their vehicles, but to maintain its effectiveness, it needs re-gassing now and then. R134a refrigerant gas is available in canisters at a relatively low-cost offering drivers the opportunity to service their air conditioning systems at home. Read this car aircon repair guide if you're still experiencing trouble after a re-gas.
4. Check Tire Pressures
Tires are the single point of contact a vehicle has with the road surface and, as such, need to be checked from time to time. Checking the tire pressures is easy and can be done at most fuel stations or from home with the right equipment. First, look through your owner's manual or online for the recommended tire pressures for your vehicle. Next, simply remove the valve caps from your tires and start checking. Pump all tires to their recommended pressures stated in PSI or lbs. and replace valve caps. Have a look at this detailed guide from the tire specialist at Bridgestone on how to check tire pressures properly. 
5. Top up Fluids, Oil and Coolant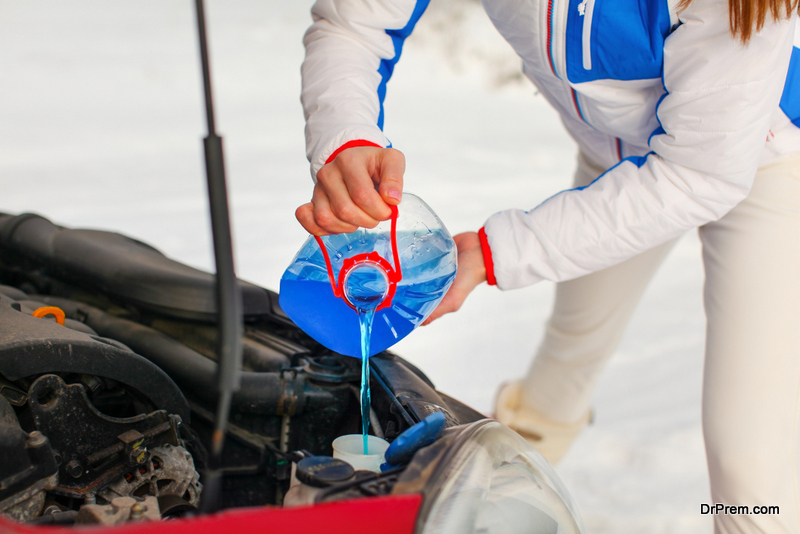 Cars have many self-contained fluids and oils beneath the hood, and it's essential to check their levels from time to time in case they need to be topped up. Brake fluid, oil, and coolant are the three main culprits, and it's worth checking them every 3-6 months or every 5,000 miles or so, to be on the safe side. Oil's, fluids, and coolant can be purchased from car spares stores, and most in most cases, it's a straightforward task to top them up. Tip: Always check which oil your car needs and read the manual first because there are a wide variety of different grades and types.
Article Submitted By Community Writer