Social media has changed the way we communicate and do business from the physical world to the virtual world. Some of the popular culprits for this are Facebook, Twitter, and majorly, Instagram. Instagram is the most popular social media platform with over 1 billion monthly active users, over 500 million daily active users, and over 200 million businesses. Even services like Growthsilo exist, known as an Instagram growth service, which helps users get more followers using organic methods. Both users and businesses are active in many different niches including fashion, technology, health and fitness, and travel.
Here, you can use photos, text, and videos. Over the last few years, videos have become the most popular format for sharing content on the platform due to the influence of other applications such as TikTok and YouTube. Instagram has had to adapt itself to compete and has been doing a great job at it with its different video formats. If you want to know more about them, read on.
1. TV of the future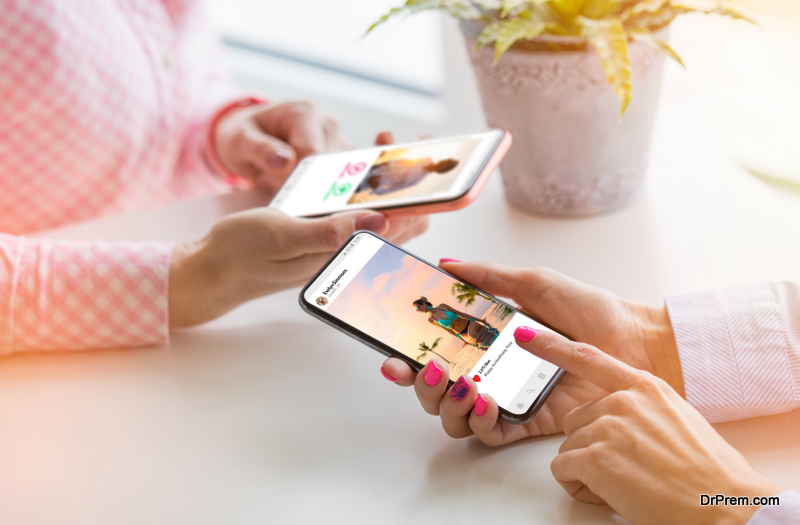 Like the name, IGTV, is ideally a feature where you can post program-type content on Instagram. It is an in-feed video feature where you can post videos longer than a minute and up to 60 minutes long. IGTV content is pre-recorded and uploaded from the camera roll with the option to add the video to a series and include a cover photo. If you want to capture the attention of users, you can add a 15 seconds preview to the feed. Adding to the convenience of using this feature is a dedicated tab in the Explore tab where content is auto-played and queued. Users can engage with IGTV content through likes, comments, and shares.
2. Go live
With the effects of Covid-19, people are heading toward a more remote way of operating which had made this feature even more popular. Inspired by live video streaming from other applications such as YouTube, IGLive can be used to host interviews, workshops, and product launches. IGLive allows lie streaming of content for up to 4 hours and allows up to two accounts to host. During a live stream, the live icon appears in front of the Stories bar and when complete, it is saved on IGTV up to 30 days before it is deleted. Users can engage the feed through comments and emoji reactions. It also has a live shopping feature and a donations feature.
3. Short stories
If you have used Snapchat before, you may have an idea what this feature is all about. Stories allow users to record 15 seconds videos that can be uploaded from your photo library. They stay active for 24hours and stay as highlights, thereafter, on the person's profile. You can add filters, emojis, tags, and stickers to Stories. Over 4 million brands use these features to promote their products or services. Once you accumulate over 10 thousand followers, you can post links that can increase organic leads and conversions of users into customers who would browse your website. With over 500 million Stories watched every day, it provides a great opportunity for businesses who understand how to create attractive content.
4. Reels
TikTok took the world by storm with its short format videos that users can binge on. Instagram took notice and created its own version of TikTok videos, called Reels. Reels allow users to create 15-30 seconds videos using their camera or by uploading content from their photo library and are great for reaching new audiences in a short amount of time. With effects including AR filters, timed text, timer, green screen mode, and an audio library to boot, users can record entertaining and attractive video content in vertical portrait mode. There is a dedicated Reels tab in the user's feed. While creating and uploading Reels, you can add hashtags, captions, and product tags that drive engagement by likes, comments, and shares on Stories and DMs.
Conclusion
As new features appeared in the social media world, Instagram refused to remain static and has been adding features to match the competition. While there are many features that Instagram offers, its video formats are making it more and more popular with social media users. With many features for short and long videos such as IGLive, IGTV, Reels, and Stories, users are spoilt for choice. When you add the filters, effects, and audio features, creating great video content becomes easily accessible and possible for almost anybody.
Article Submitted By Community Writer