We're sharing the top garden designs for 2020, today.
It might seem as if the Summer is slowly slipping away from us, but we have time yet! We're in late July / early August now, which means we should hopefully get a month or two of decent weather yet.
With many of us not being able to get on holiday now due to the Covid – 19 situation, we've been using our gardens and / or outdoor spaces more than ever before. We've all realised just how important they are, and are therefore attempting to nurture them more so than in the past. Especially in the warmer months.
With that in mind, you might be wondering what you can do to your garden to give it that extra bit of pizzazz?
Well, if you are, then you're in luck! Read on to find out what the top garden design ideas are for your garden in 2020.
1. Vertical Gardening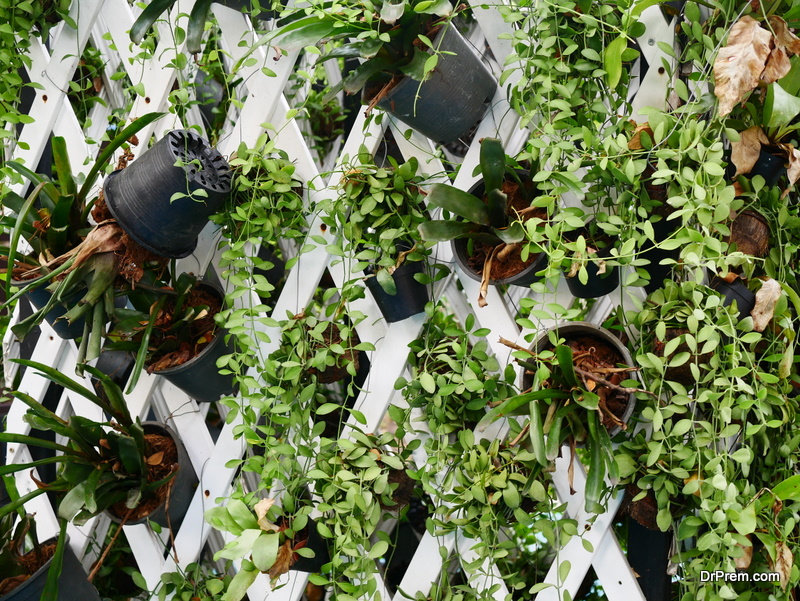 Vertical gardening has become a big garden – or outdoor space – trend in the last couple of months. Why? we think it's because everyone can enjoy it!
It doesn't matter whether you've got acres of garden, or you've simply got a small balcony or patio without grass, or even just a large window and no actual space "outdoors". Vertical gardening can work for you!
Some examples of vertical gardening are:
Hanging plants in vases.
Wall planters along the window sill.
Creating a planter wall on your fence.
Use trailing plants in planters to give the illusion of a wall of greenery.
Those are just a few suggestions, but really you can get as creative as you like!
Many people have taken to upcycling old crates, for example, and using them as planters to hang on the fence.
Not only is it practical for everyone, but it looks amazing too. What's not to love?
2. Try Creating a Compost Pile
Composting is not a new garden fad, however we're happy to say that it's becoming more and more popular. What's best – it's good for the environment!
It's a sustainable way of gardening. It's a good way of using waste to grow something new, and can even act as a deterrent for certain garden pests.
Why is composting becoming more and more popular?
It is good for the environment, and ultimately reduces your carbon footprint.
It can provide plants will all of the nutrients they need in order to grow well.
It actually encourages fertility within your garden soil.
It's easy to do on small and large properties – so long as you have a garden!
Whether you're a keen gardener, or are just starting to grow your own plants and produce, why not try it!
3. Give Your Home Garden the Holiday Vibe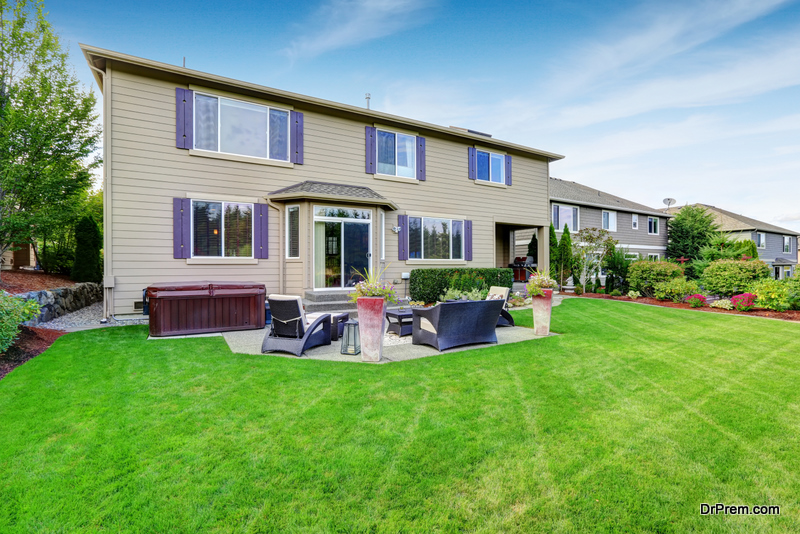 With many of us opting for stay – cations rather than vacations abroad this year – not down to our own choice – why not save the money and give your garden the ultimate holiday vibe – and what better way to do this, than with wood fired hot tubs?
The great thing about investing in these, is that they're yours for good! Why pay hundreds of pounds to go and stay somewhere that can offer you the use of one of these hot tubs, when you could simply have one to yourself year round?
That's right. You can use them year round! So long as you put them in a covered area, it doesn't matter what the weather is doing. Unlike swimming pools, hot tubs are warm, and therefore you can go for Winter and Summer dips. Think of all the fun hot tub parties you could throw, YEAR – ROUND! Did someone say Christmas dip?
4. Upcycle and Repurpose
Last of all, but by no means least, upcycling and repurposing has very much become a trend within the home – but more recently, they have done in the garden too!
The negative environmental impacts that consumerism has on the earth have become much more prevalent in the news and media in recent years. Therefore, it's no bad idea to get on board with a "trend" that could not only save you money, but could save the planet too!
It's all about taking old bits of furniture and wood, and turning it into something beautiful.
Sanded and painted old wooden parts can become a beautiful, rustic planter.
You could easily create a wall hanger out of an old frame.
Just about anything you can find around your house – or in a charity shop – can be upcycled. Trust us.
Article Submitted By Community Writer