The maxim that one should play safe in life, is actually quite true—and personal property insurance is no different. After all, the whole idea of insurance is to ensure that one is able to tackle any sort of inconvenience caused by unforeseen circumstances. In any case, here is all you need to know about purchasing personal property (quite the alliteration) insurance, and how you can make the most of your money.
Why Do You Need Personal Property Insurance?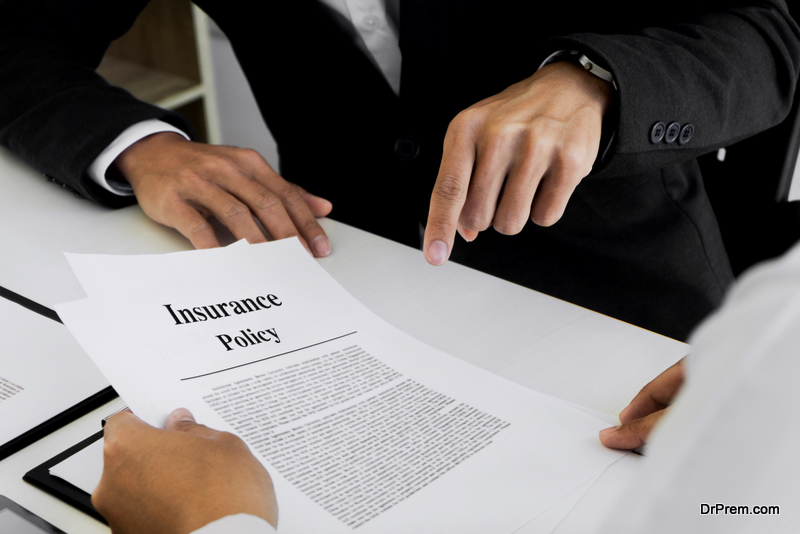 Managing your property extends beyond designing it, and there are quite a few reasons why your picturesque property needs good coverage. While the intricacies of personal property coverage is a different matter altogether, this is why you need it.
Fear of the Unknown: There is only so much you can do in terms of keeping your property safe from perils. While mishaps or deliberate scenarios of damage can be dealt with, things like fire, smoke, snow, and so on, are beyond one's measure. One of the primary reasons for acquiring decent personal property insurance is to avoid falling victim to collateral damage.
Mortgage Mayhem: In this time of upcoming and apparent recession, mortgage can be a tricky affair. Oftentimes, if you are looking forward to acquiring a mortgage from a bank, you are expected (or in some cases, required) to have a pre-existing property insurance. As stated, it is always better to stay safe.
Liability Coverage: As with property damage due to external (and therefore, uncontrollable) reasons, liability coverages encompass damage to others caused, if any. In other words, if anyone experiences damage (quite literally), you can be brought to court and/ or at least asked to compensate for the damages caused. This is where your personal property insurance can come in handy.
Which Factors of Damage are (or are not) Covered?
As important it is to know why you need personal property insurance, it is important for you to know the caveats too; rather, what actually gets covered in the aforementioned insurance.
Falling objects are usually taken into account. Be it a tree or part of an aircraft (Donnie Darko fans, please consider this too), falling objects do cover a good portion of your property insurance. Additionally, vehicular damage is also taken into consideration after a fair deal of scrutiny. In terms of other natural disasters (irrespective of source), sleet, ice, wind, hail, lightning, explosions, smoke are covered too. When it comes to man-made issues, burglary, theft, and vandalism are covered too.
You must be wondering what is not covered—and that is the tricky bit here. While lightning and ice are covered, earthquakes and floods are not, and the case is similar with landslides and mudflows—they are not covered. Other natural causes of damage (rather, manifestations of it) such as damage caused by rodents and birds are not covered. Lastly, and quite obviously, perpetual acts or deliberate damage, and ramifications of pollution are not covered.
How must You Assess the Quality of Insurance? How do You Increase its Worth?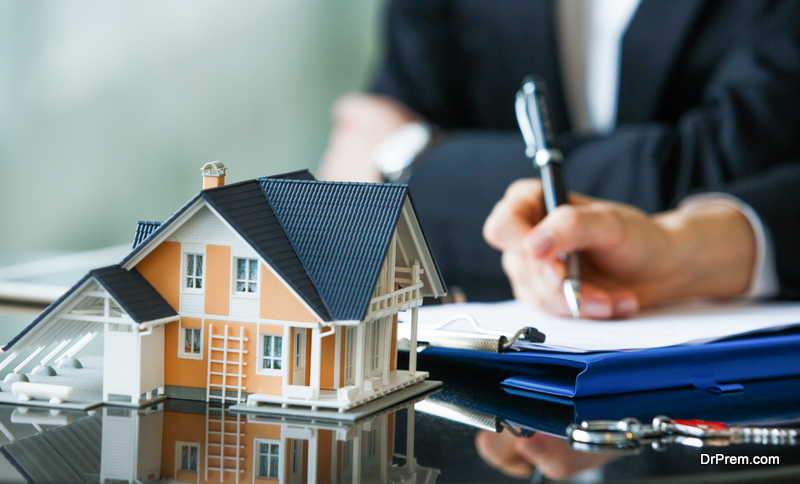 Great, you know what aspects are covered by property insurance, and you know why you need to acquire one in the first place. Your sense of purpose has been fulfilled, but you need to know how to increase the value of your premium—and this is how.
You need to establish that your property is worth insuring. Your insurance provider needs to be convinced of the fact that your location is prime. Additionally, it is important to establish why you need insurance in the first place. Oftentimes, older properties that are fairly kept fetch higher values than newer ones.
Also, keep in mind that having important services (such as hospitals and fire departments) in the vicinity is quintessential too. Not just that, but the condition of the neighborhood, to a fair degree, can determine the type of insurance you can acquire.
Insurance providers also scrutinize the kind of secondary attributes that are present in your property. Establishments with pools or trampolines are generally regarded as hazardous and a factor that might cause injuries, thereby depreciating the overall quality of insurance offered. Additionally, factors like pets are considered too; insurance providers are very specific about the type of dogs you keep, and properties with aggressive dogs, for instance, are looked down upon, insomuch that insurance can be denied altogether.
Make your choices in accordance with the kind (and value) of insurance you seek, and pitch your clause accordingly.
To Conclude
Ensure that you read policies with caution. An additional tip would be to check various review columns or complaint boxes regarding the insurance provider—there is an obvious direct relation between good feedback and reliability of the provider.
Article Submitted By Community Writer