One of the biggest undertakings of a person, couple, or family is moving. In most instances, you'll experience moving at least once in your life. Because it's such a big project, it also can't be denied that this will be one filled with stress, anxiety, and a roller coaster of emotions. Of course, there's that excitement of moving to another place and setting up another house to call a home.
But, before all these, you'll first have to go through the tiresome process of packing and preparing for a move. You wouldn't want to forget anything, especially amidst the course of busy days. The last thing you'll want when you've finally settled in your home is realizing that you forgot to arrange this, bring that, or that you brought with you too many things that you actually don't need anymore. These could've been sold or donated to make the move faster, with fewer things to unpack.
One of the things that can help you systematize your move to make it smoother and more organized is through having a moving out checklist.
To help you out, here's an ultimate moving checklist you can adopt:
1. Moving Budget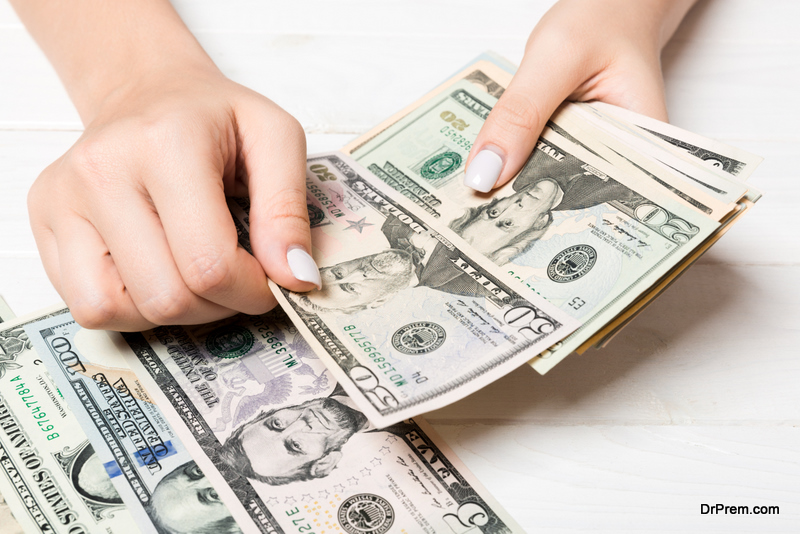 Your moving budget should be on top of your checklist. Surely, you already have that amount in mind as to how much you can afford to spend for your move. Also, you'll want to have enough money from your move so you can have some extra cash to cover possible expenses that may arise once you arrive in your new home. You wouldn't want to get stuck in a situation wherein your move has drained your savings because you weren't able to budget your money well enough.
Having a budget checklist is like having a spreadsheet of all your expenses and inflow. This will give you a written and blatant reminder of how much money is left after paying for the movers, buying packing supplies, and other whatnots. If there are things you're going to sell whose proceeds are going to your moving budget, then be sure to input these as well.
Who knows, because you're so organized with your moving budget, you may even spend less than what you intended to. This can give you more leverage to purchase new furniture at your home or organize supplies, for instance, without taking any more away from your budget.
That said, here are some helpful tips to enable you to stay within budget during your move:
Don't hold on to things you don't necessarily have to bring with you to your new home. The fewer things you bring, the less packing supplies you'll have to pay for. Plus, you'll also have some income coming in should you decide to sell some of your belongings.
Reuse cheap or free packing materials. You don't necessarily have to buy so much bubble wraps or new boxes. If you go to your local supermarket, you may find that they're willing to give you old boxes for free, or for a dirt-cheap price. These are going to come in cheaper than if you had to buy brand new boxes from a hardware or crafts store.
2. List of Movers
While you may want to do a DIY move, there are actually so many things you can accomplish better had you taken in the services of good moving companies instead. Paying for them might seem more costly right at the get-go, but in the long run, they make for a more efficient, faster, and systematic move.
Just be sure that you run the numbers on at least three to five movers before making a final choice. In doing so, you'll know for certain that you're working with one who can give you the best rates. This is why you must have a list of movers as a part of your checklist. Not only that, but putting it on your moving checklist will also keep you reminded of the impending deadline that it's already time to hire one.
To help you out, here's a quick guide on selecting a moving company:
Hire locallyso it'd be easier for you to see their equipment and visit their office regularly.
Check review so you can have an overall picture as to whether or not their previous clients were happy with their service.
Communicate your needs and expectations. By laying your cards on the table right away, the different movers can also give you quotations of their services. In doing so, it becomes easier for you to compare the prices of different movers.
Study the contract and understand any additional fee. Not all movers will have the same things encompassed in their contract and initial package. So, you must compare these, too. The lower the additional fees are, the better.
Provide a moving inventory, as this is also what will give the possible movers a basis on the estimate they're going to provide you with.
3. School Options For Your Kids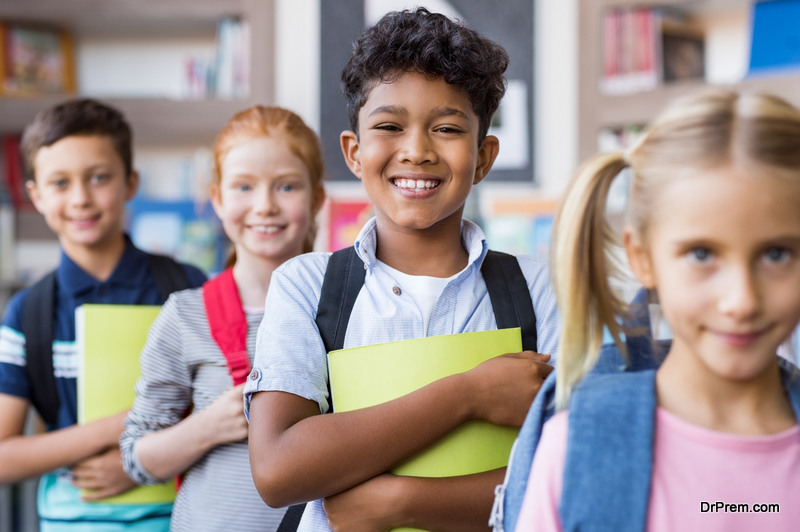 This section applies if you're moving as a family, with young children. For these kids, it's not just the home per se that they'll have to adjust to. There's also the saying goodbye to a school they've gone accustomed to and met friends from, as well as saying hello to a new environment.
So, as you get caught up in the busy-ness of your move, don't forget to include a list of school options for your kids in your new location. This is something that you'll have to prepare for and settle early onso your kids don't experience a delay in enrollment.
For instance, you'll have to include in your checklist a list of the requirements each child needs for their new school. This can keep you on top of all their documentary needs from their old school. Also, it ensures that you stay within the right schedule of their entrance exams.
4. Notices To Landlord And Utility Companies
Once the moving date is final, you'll also need to provide a notice to your landlord and to the utility companies.
If you're renting, then the landlord applies to you. That way, they'll be aware as to when your unit will be available for them to accept another tenant. If you own the house you currently live in and you're putting it up for sale or for rent, then you should also talk to a real estate agent as soon as possible.
Don't forget your utility companies, too. These include your electricity, water, and cable providers, as well as your phone company, and even your bank and insurance companies. It's important for you to inform them of your change in address so that whatever important correspondence that's sent through physical mail will now be forwarded and changed accordingly to your new address.
5. Yard or Garage Sale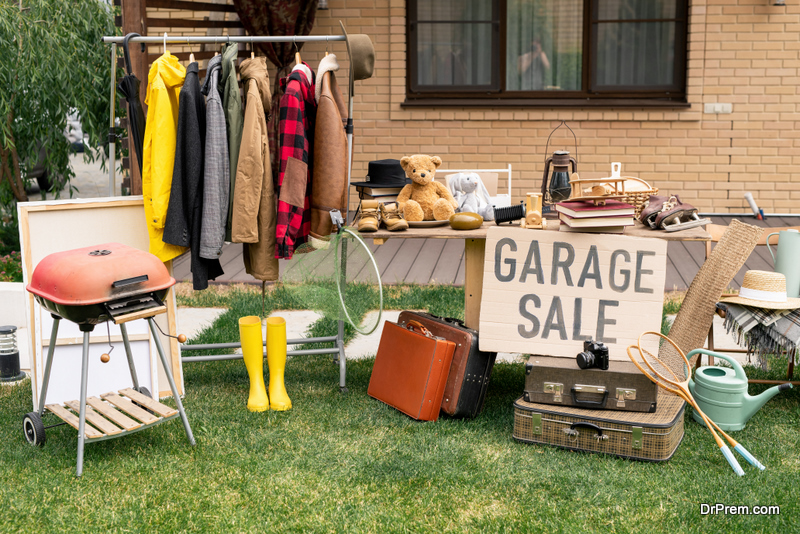 If you have a lot of belongings you don't want to bring with you anymore, then you'll need to host a garage sale. You must have this date settled early on as well as you can't expect all of your items to get sold right away on the first weekend. The more dates you'll have for your garage sale, the more items you'll be able to sell eventually.
Hosting a yard or garage sale can also help you financially. The proceeds can help cover for some moving expenses. Or, you may also use these to shop for new items for your new home.
That said, here are some tips you can apply to ensure a successful garage sale:
Clean and organize early so you can have as many items as you can include on the sale. Plus, doing so will also buy you more time to actually clean and dust the things you'll put up for sale. Taking this extra step can increase the likelihood of getting these things sold because they'll look newer than they actually are.
Apply a good pricing strategy, which includes remembering the price you paid for each item, comparing their current selling price online, and looking at the overall age and condition of the item.
Market your garage sale so that people other than your neighbors will get to know about it and possibly turn up. For the smaller items, you can even sell these on your social media accounts so that your colleagues, family, friends and even other parents in your kids' school can browse items from your sale they may want to purchase. 
6. Pack Your Belongings
For the things that you'll bring with you to your move, you can also start packing them little by little. In doing so, you don't have to overwhelm yourself and the movers with so much packing to do and so little time left when the moving date gets closer.
You can start by packing those things that you don't necessarily need to use anymore—think seasonal clothes, décor, and even your personal memorabilia. Take it one room at a time. Most importantly, don't forget to label each box. That way, once you reach your new home, it'll be easier for you to put each box in the place they belong to.
Conclusion
While moving is inherently stressful, hopefully this moving checklist can help put everything in order. Amidst the hustle and bustle of busy days, you also must not forget to enjoy the process. Moving can often be a once-in-a-lifetime thing, so don't let the stress of it get the better of you. Most importantly, this moving checklist can help ensure that the process stays smooth and efficient not just during the move itself, but even after you've already long arrived in your destination. 
Article Submitted By Community Writer