Finding the right sofa for your home can be a tough decision. Sofas are by far the main highlight of any living room, so they have to be appropriately positioned. Sometimes you may immediately decide where you want your sofa to be placed, but there will be instances where it's not so clear. Sofas are typically positioned facing a focal point, but what should you do if you can't seem to find it in your place? Consider these tips to help you determine which sofa layout is right for your home:
1. Get The Symmetry Right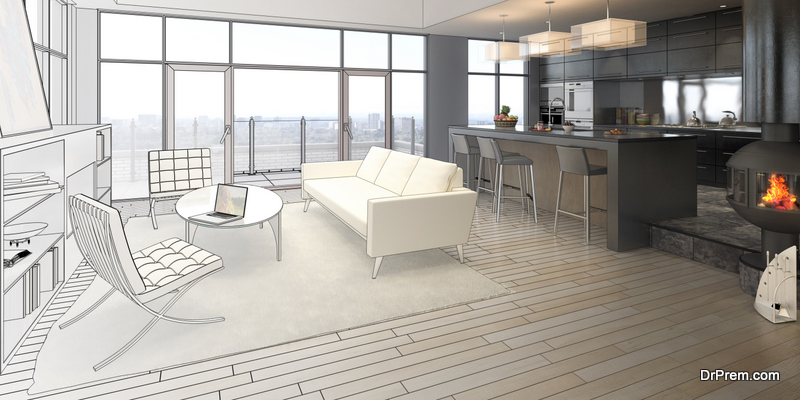 The goal of having a perfect symmetric layout is perfection, this is great for type-A personalities. If something feels amiss in your home, it may be that there's a problem with the layout, this is why it helps to have another set of eyes look at your arrangement to get valuable feedback. Balance is the best way to rectify any layout issues. If your home decor includes symmetry, such as matching sofas or a pendant lamp frame framing your sofa, you can arrange other decor elements to make your design stand out and look modern. Two sofas are an excellent anchor for your living room, allowing you to be more experimental elsewhere.
2. Consider Your Space
Whether your living room space is large or small, there's a sofa layout for you.
If you have alarge space, you need to be sure that the area is big enough for the sofa to fill. Are there other couches, chairs, and tables that you would like to include? Be sure to choose something that makes a statement without overwhelming the room.
A double sofais a great option for your home if your goal is to entertain more guests. If your space islarge enough, consider multiple large sofas which face each other, for better conversation.
A simple L shaped couch is a good choice for large rooms, especially when you intend to surround it with other furniture or décor items. L shaped sofas can also act as a separator between the living room space and the dining room, making a large space feel like two different areas.
Big, round sofas that can fill up a lot of space in your living room work great if you want to emphasize them as your focal point. Make sure you keep the rest of the room fairly neutral to allow your sofa to shine.
If you have a small space, a small comfortable sofa is the most suitable piece of furniture, especially if you have a narrower living room. Your living room's primary function is to allow you to relax, so pick something compact, yet comfortable such as:
Sleeper sofas– Consider a sleeper sofa if your living room area is both a place of relaxation as well as a visitor's retreat. You can invite a friend over for a sofa sleepover!
Loveseat – These can comfortably accommodate a couple and come in a variety of styles, from small, compact, backless sofas to more elegant, velvety sofas.
Midcentury styles– Retro style sofas have flexible appeal and fit with any décor or setting. They look fantastic paired with floor lamps and cushions.
Chesterfield sofas – Classically styled chesterfields make an excellent investment piece for people seeking comfort and style. These beautiful chairs instantly transform a small room into a luxurious sitting room, and it pairs nicely with wooden and rustic accents.
3. Think About Scale in Your Design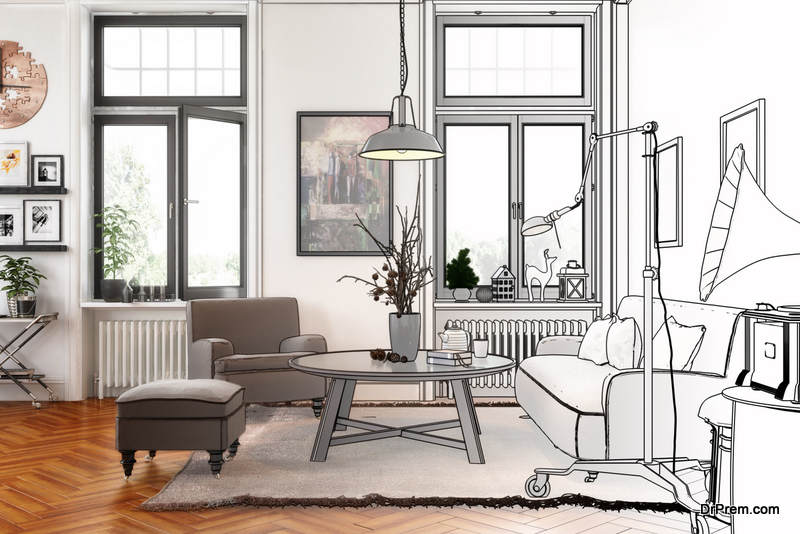 Is it possible to decorate a spacious room? If you put multiple seating pieces in your living room, you may find that you lose its marvelous sense of scale, and make it look cluttered. You may want to consider various smaller seating arrangements if you often entertain large groups. If you usually engage small groups, a living room furniture arrangement that contains a central sitting area of two identical sofas is a great option. There are many living room designs that you can use for inspiration, so gather your resources.
4. Plan Your Focal Point
Your sofa should face your flat-screen in your media room or den, but something on the wall should be your main focus in a formal living room or other sitting areas. Placing your sofas opposite each other makes you and your guests the center of attention, with a setup like this, you'll have a lively happy hour catch up very soon! Choose sofas with armchairs or even love seats if you want furniture pieces that are easily mirrored.
Conclusion
Finding the proper sofa layout for your home is not as difficult as you may expect it to be, especially if you apply the tips listed above.
When you consider the four aspects such as space, symmetry, focal point, and scale, you'll be able to find the perfect couch and sofa to make your living room feel like home.
Article Submitted By Community Writer