One of the primary needs of all humans is a place of shelter or as in common parlance, "a roof over your head". The next agenda that follows this necessity after it is gotten is ensuring that the "roof over your head" is very conducive and comfortable for you. Nothing beats having that place of comfort and refuge to run to after a hard day's work.
However, if you are a family person, then you know that you are not the only person in the equation. You have the other members of your family to think about as the house has to be conducive and comfortable for them too. One of the ways to do this whether as a single person or as a family person is to among other things, have a home theater seating.
What's A Home Theater Seating?
A home theater seating is a seating arrangement that consists of theater chairs and of course home theater gadgets. The basic idea is to recreate that experience and feeling that one gets at a movie theater or cinema in one's own house. You can read about this more here.
Why Is Home Theater Seating Important?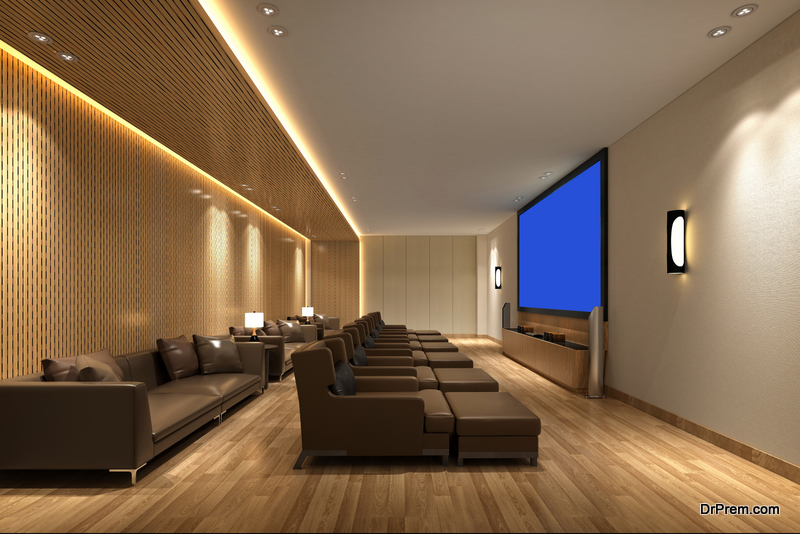 Now obviously, some might see it as something that only people who are well off can afford. However, there is no price to your comfort and leisure because you deserve the best things of life that you can afford. Also, who says you must have to do it a certain way for it to be cool? Do what you can afford and enjoy it. The following are some reasons why home theater seating is important:
It Is For Your Comfort and Leisure
Life is hard and you do work hard to get the things you need in life,therefore; you deserve to spoil yourself a bit. Having a home theater arrangement is one way to do this for yourself. Here you can relax as you enjoy your favorite movies or other TV shows.
It Helps To Foster Great Family Moments
As a family person, it is one of the places where the family truly comes together to collectively participate in watching the family's favorite TV programs or movies. This fosters family bonds as the family gets to create memories that last in such atmosphere.
You Are In Control
Another advantage to this arrangement is that you get to be in control of the environment; after all it is your house. You determine the structure and type of the theater setting that you want and you get to express yourself the way you want. All this is because you are in charge and not in a public setting.
It Improves the Aesthetics of Your House
If you like class, beauty and luxury and you want all these visible in your house, this is one way to go about it. It gives your home a different aura even when it is not flamboyantly done and most people can benefit from this. Thus, if money is a challenge but you want to have something of this nature in your home, then something can be worked out for you and it can even be designed like a curved home theater seating or anyhow you want it.
What To Look For In A Home Theater Seating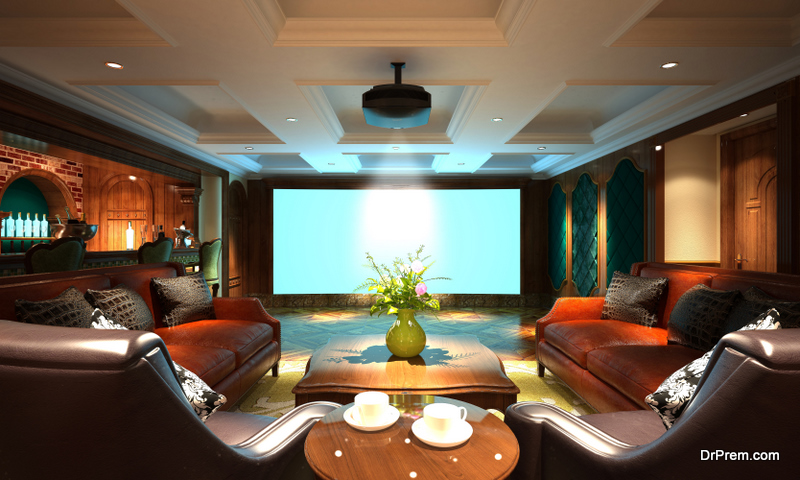 1. Room Size and the Number of Persons That Would Use It
The first thing to consider is the size of the room as the room size will determine the number of seats that the room will contain. The number of seats is obviously determined by the number of persons that make up the family. This should be considered first before any other thing.
2. Consider Your Budget
The next crucial thing to consider is budget. How much can you spare for this type of project in your house? Knowing what you can afford helps you to put things in perspective and to also plan.
3. Do a Market Survey
Having looked at your budget, the next thing that you have to do is to go do a survey to find out the cost of making this installation in your house. You can start from online sources so as to have an idea of what the various options cost. But make sure to visit the show room yourself to better understand their services and do not be afraid to haggle prices with them.
4. Check Reviews
It is important that you check the reviews from customers of whichever seller that you choose to work with. This is because it serves as a pointer to the sort of service that they provide and also speaks volumes as to the quality of their work. You can also get informed on the important aspects of this craft. You can find out more here.
5. Buy from an Organization in Your Locality
Unless it is a well renowned firm, it is always better to engage a seller near you. The reason is because they are most likely to understand what it is preferable and obtainable in your area.
Conclusion
The world today is greatly influenced by TV. Almost everyone has it and seeks to enjoy the entertainment and information that it gives. Being able to do this from the comfort of your home theater is something to be envied. It is something that you can decide to enjoy by getting yours installed.
Article Submitted By Community Writer