All individuals desire for a house with best flooring designs, which not only make their houses attractive but also make them feel heavenly. Everybody wishes for having their own creative design in flooring of their houses. Listed below are some of the coolest floor designs that you would love to have in your house floors.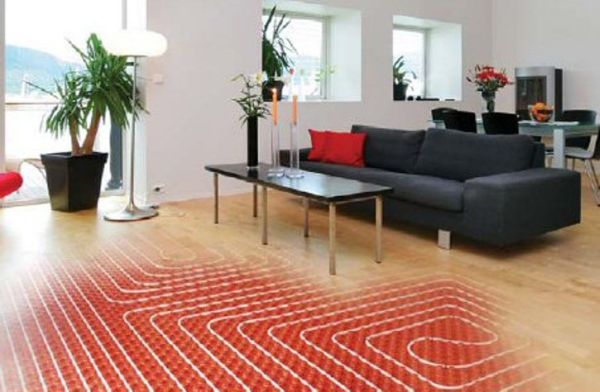 Radiant Heat floor
Radiant Heat Floor make you feel the warmth coming up directly from the floor. The main feature of this floor is it is energy efficient, unlike traditional heating systems, which loose heat immediately on heating. In case of Radiant Heat floor, the warmth is directly transferred to you as soon you step on the floor. The advantage of this floor is maintains the indoor temperature at low cost and is efficient in cold weather conditions.
Aerial Photo Floor
The carpet was originally created by the artist Seyed Alavi and is famous as Flying Carpet in  Sacramento. It represents an aerial view of the River Sacramento. The carpet is dyed and woven, with 18-foot-wide and 150-foot long image of the river, which covers a walkway that connects a terminal and parking lot.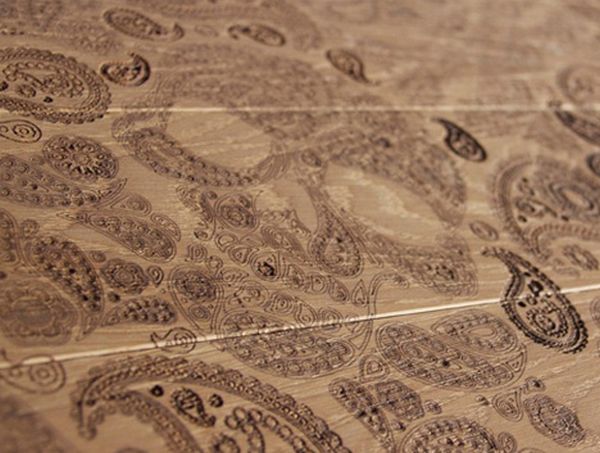 Etched Floor
The Etched Floor consists of raw texture on hardwood floors with modern look at low cost.It consists of designs that range from abstract floral pattern and material used in flooring I is Mafi which give a fresh  look on floors that are manufactured. Each slats that are pre-engraved features a dark burned look whose variation can be seen only in light, shadow and reflection. The main drawback of this floor is does not responds quite good in accordance with the changes in humidity and temperature.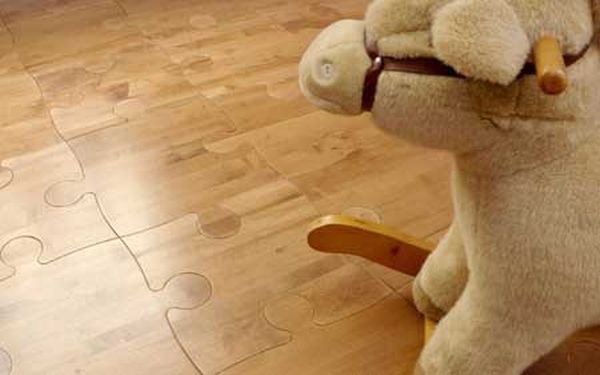 Puzzle Floor
As the name itself describes the design of this floor in the form of puzzle. The floor is available in 13 colors and can be installed with unique and personal pattern according to your wish. It is a perfect solution for designing the floor of the children's bedroom. Each piece of the Puzzle Floor is made from high quality northern wood and cut accurately for perfect alignment of the puzzles while flooring.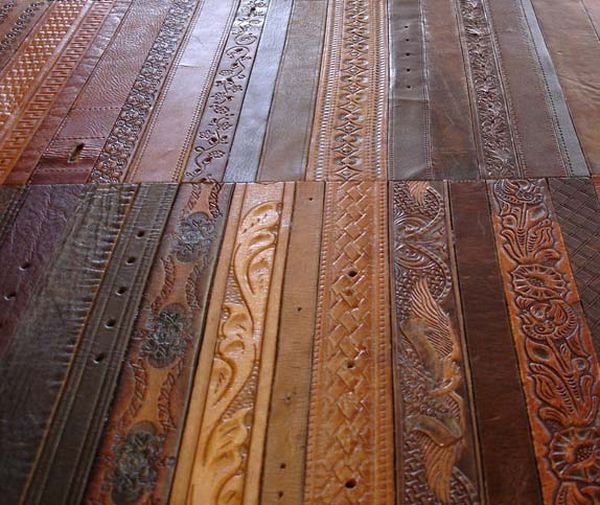 Floor with Leather Belt
The Leather Belt Floor gives a look of vintage belts and aged leather making your home having a unique design of floor. Each leather belt is handcrafted with collection of aged and  the best leather belts. For individuals who are craft oriented can put in their creativity in designing the floor for example choosing color pattern of the belts.
Summary
The designs of floor mentioned not only add up to beauty of the house but also gives an opportunity to individual to have a chance to put in their own creativity in designing of floors. Every design is unique in its own way.