Many home buyers today are looking for the perfect overall home for them. A home with a design, lay out, and finish out that is exactly the way they want, and many of these buyers are turning to custom home builders to help make all their wants and wishes come true.
Of course, new home construction also has its own complications. The sheer number of choices available can be daunting, so it's wise to plan out some of your ideas ahead of time. If you're brainstorming elements of your new home – whether to actually build a new home or just to dream – this list of top 2016 new home design trends will give you plenty of ideas to get the wheels turning.

Open Floor Plan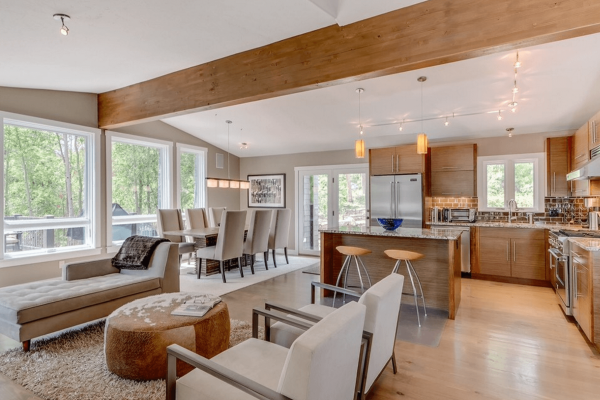 The open concept design is still going full steam as the most preferred layout of new home buyers. Home builders predict this trend will continue through 2016, with more and more people opting for an open floor plan that works well for both families and singles who like to entertain. With the most current open floor plan designs, home builders have noticed a decline in the number of home buyers wanting a grand entrance or foyer. Instead of separate entryway spaces, front doors are opening directly into the home, where the open concept can immediately welcome visitors.

Large White Kitchens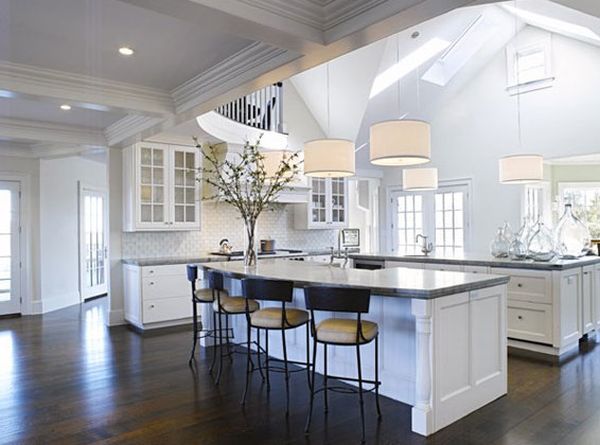 A key area of the open concept layout is the kitchen, and home builders are also seeing a trend toward larger kitchens. This makes sense, as home owners are eager to entertain in the 'heart of the home' where prepping, cooking, mingling and dining all merge together. In these larger kitchens, there is a trend towards having double islands that provide ample space for all kitchen activities. In terms of colors, the most popular trend right now is white-on-white which reflects to the extensive use of white in today's kitchens, from walls and backsplashes to countertops and cabinets.

Large Walk-In Showers
In terms of bathroom trends, some traditional home builders are asking themselves where all the bathtubs have gone? The top choice for bathroom amenities is the large walk-in shower, often elegantly prepared with floor to ceiling tiles. The large walk-in shower becomes a stunning focal point in today's bathrooms. It is also functional and convenient for today's busy lifestyle where many people are choosing a quick shower over a long soak in the tub.

Wine Rooms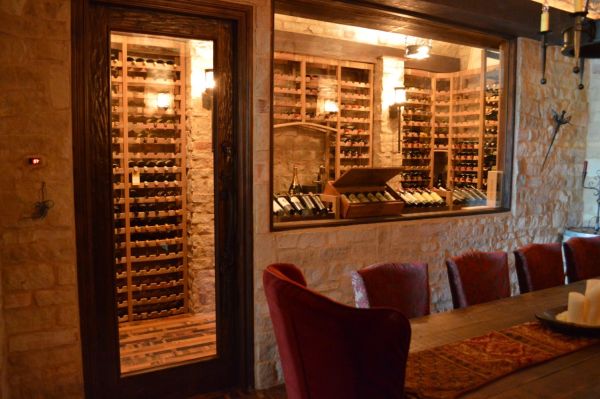 Another option on the top of many new home buyers' lists is a wine room. With your own wine room, you can bring the experience of your favorite bar or restaurant into your own home. Wine rooms come equipped with special technology to store and chill your favorite vintages, as well as a relaxing lounge space where friends and family members can gather over a glass of wine.

Inside-Outside Living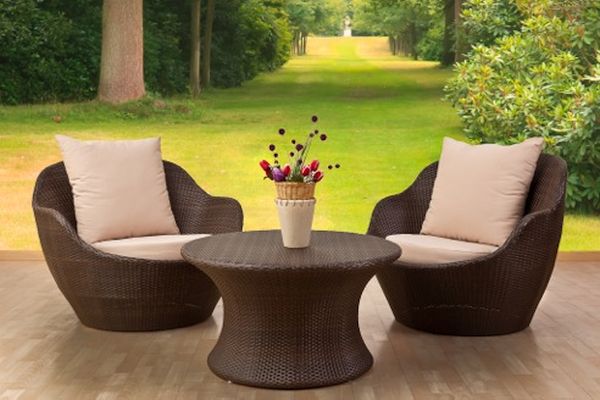 People want space to entertain their guests these days which is driving the trend for open floor plans and larger kitchens. Home builders are also now seeing this spill to the outside world, where new home buyers are maximizing their outdoor space by including unique outdoor entertaining features. Often the outdoor design choices are viewable from the inside with large windows and sliding glass doors that open to patios. Some of the most popular outdoor entertaining choices are fire pits and fireplaces as well as outdoor kitchens and pizza ovens.

Technology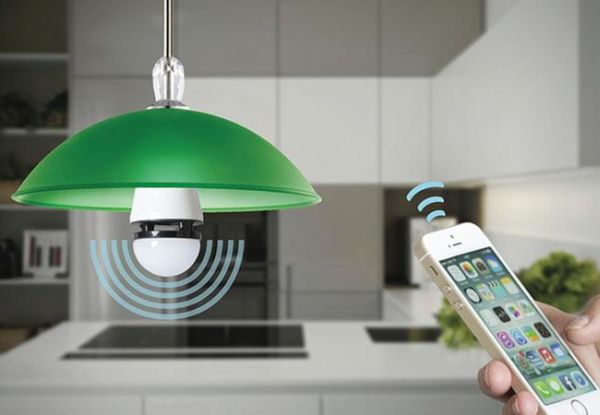 Technology is also a focus in today's new home construction with home builders seeing an increase in requests to make the home ready for smart technology. A home builder can prep the home by pre-installing cables and wiring for full-home WiFi. After the new home is set up, home owners are choosing technology they can control from their mobile devices, such as smart lighting, smart thermostats, smart surveillance systems, and more.
This list covers just some of the many modern decisions home builders are implementing in today's new home construction. Whether you are a first-time home buyer or an experienced buyer with many past purchases under your belt already, we hope this list has inspired you with new ideas for designing your dream home in 2016!