After portable and light weight gadgets, now companies are shifting their focus to transparent gadgets. These gadgets that fit into any object be it your jewelry, kitchen appliances or your every day utility products, these gadgets are surely a future for technological revolution.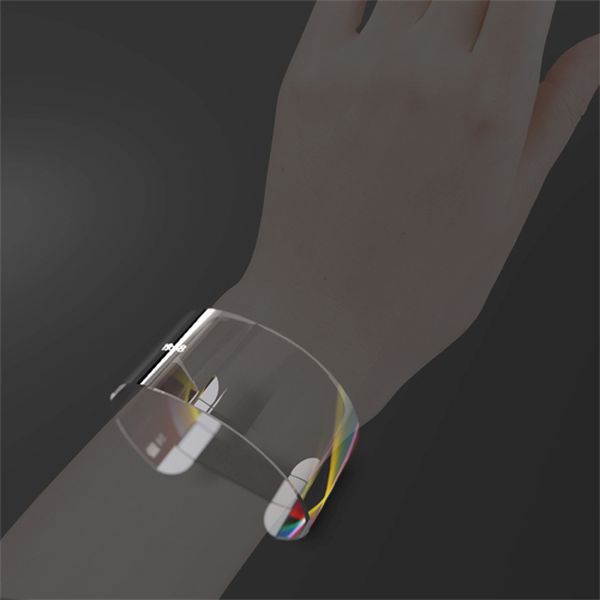 Mobile –Music Jewelry
It is a concept designed by Mac Funamizu, where in your bracelet acts like a music player. Flaunt the jewelry to the world and listen to your personal playlist along side. It also can be used as a watch with the adjustable multi-colored strand to suit your dress. Moreover, it has customizable wallpaper. Either wear it on your wrist or simply keep it your pockets or purse, the world will be less aware of the melodious music reaching your ears.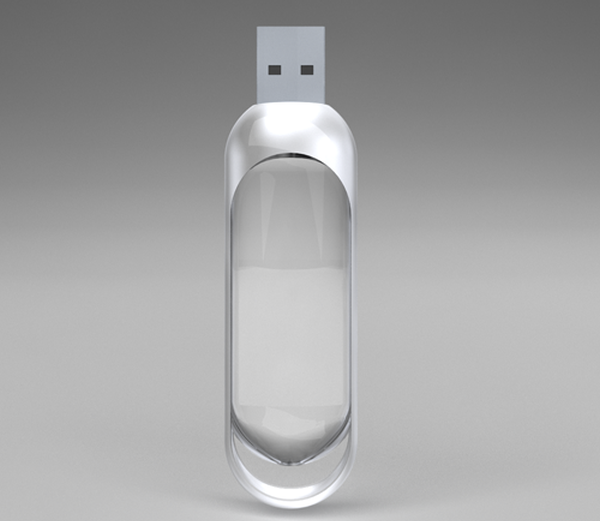 Multi-light USB
Created by the same designer Funamizu, it is a transparent device that allows passage of light which in turn emits light. It has the memory data storage capacity like the other USB's. However, the light mentions the amount of data stored in the device. Moreover, color of the USB changes along with the type of data storage. For eg: for images stored the USB turns pink; for documents it emits blue and for movies the color is green.
Windows Phone
What a lovely futuristic window phone, if it is completely made of glass. The phone modifies into a window depending on the weather condition. For eg: The plastic sheet turns clear during summers and humid during rains. Moreover, it turns into a ice flake when it is snowing outside. You just have to blow off the snow to get your phone back.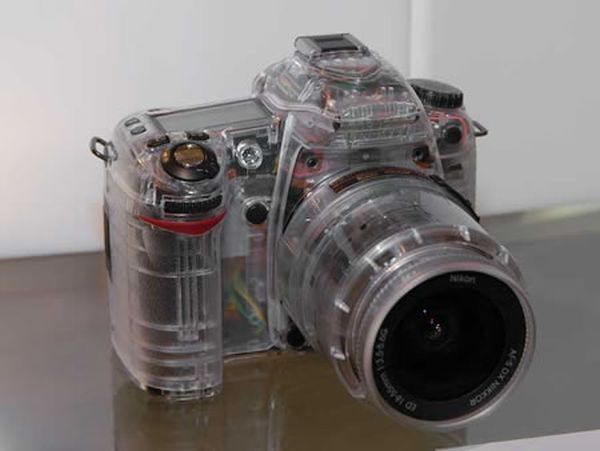 Nikon D80-Skeleton Model
How about owning a transparent camera that has similar features to your solid opaque one? The most exciting and innovative characteristic of this camera is that, due to its transparency it displays the inner functioning of the camera.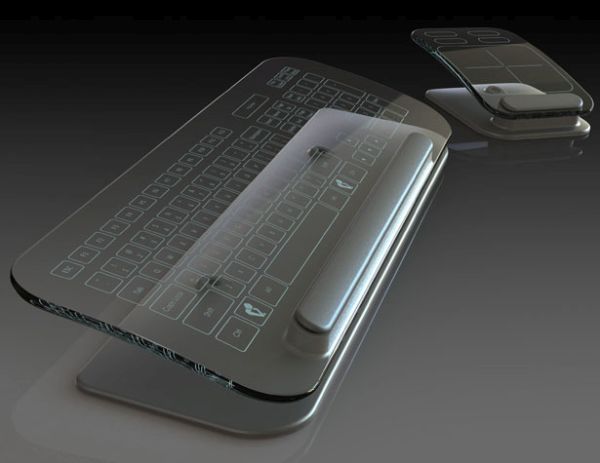 Transparent Keyboard and Mouse
The transparent keyboard and mouse combo include a multi-function keyboard made of tempered glass and solid metal base. It is rechargeable (made of Lithium polymer battery) and is wireless. Moreover, it also has USB connectivity. FTIR (frustrated total internal reflection) technology has been used for the touch screen. The IR camera is sensitive enough to convert the touch into clicks.
Summary:
These lovely transparent gadgets not only look fabulous but are sleek, multipurpose and easy to use. Several of them are concepts, but we could see similarly inspired gadgets for real very soon.