If you're desperate to update your master bedroom but don't exactly have the budget to achieve your dream new look, there are lots of ways in which you can give the room a face lift without breaking the bank.
With a bit of insider know-how and a few careful tips, you can easily update your master bedroom on a budget. Here are a few tips to get you inspired!
Work with what you already have
Repurposing items that you already have to give them a new lease of life can provide you with the perfect alternative to buying a load of new stuff. Get creative and look to the internet for inspiration regarding repurposing household items and you'll be surprised about how effective it can be! Giving items you already have, such as wardrobes, a makeover with a coat of paint can be really useful for transforming them instead of replacing them. You could even just change the knobs!
Why not try doing it yourself?
Instead of hiring professionals to do the work for you, such as painting the walls or installing new carpet, you can save an absolute fortune if you do it yourself. There are even DIY tutorials online which give you a step-by-step guide, so it's never been easier.
Make changes to the bed
The bed is the focal point of any bedroom, especially the master bedroom. Therefore updating this aspect of the room can be really useful in terms of giving the whole room a new lease of life. Get a bedding sets with bright new duvet scover and invest in new throws, cushions and spacious pillows. You could even DIY your own headboard too.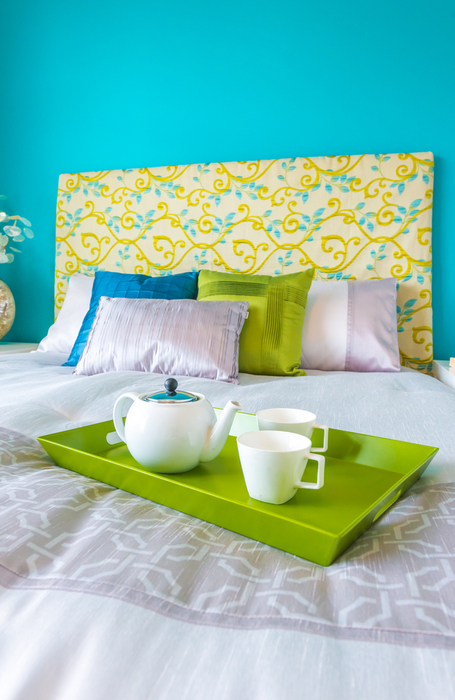 Consider a rearrange of the layout
Changing the layout of the room can be the perfect way to alter the atmosphere and update the feel of the room. Give it a go; change the position of big items like the bed and wardrobes and see how the difference impacts the whole space. Keep the room's natural light source in mind when changing things as you won't want to impact and compromise this too much as this will have a negative effect on the room.
Create a new focal point
Instead of transforming the whole room, why not just transform certain aspects of it? For example, creating a new accent wall or feature corner can completely change the room's dynamics. Go bold and brave with a pop of colour on a wall, paint a piece of furniture a statement colour or invest in new curtains to change the room's natural light.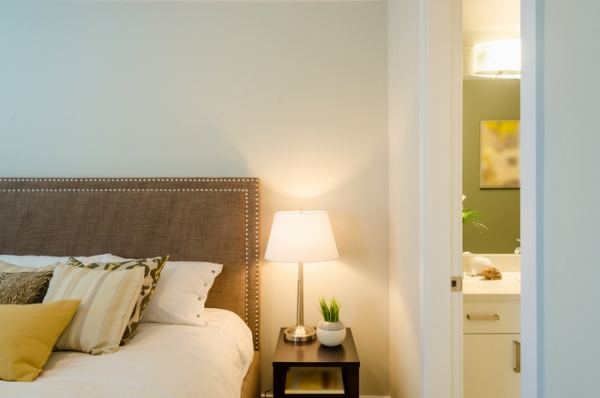 Look for thrift store finds
Avoiding stores that you usually go in or stores that seem to have all the stuff you love in but with a price tag you're certainly not a fan of in favour of going to cheaper stores is a great idea. Head to charity shops; car boot sales and discount stores for some surprisingly good finds. Shopping online can be great too; you can even get curtains online at sites like www.onlinecurtainfabrics.com.