Starting your own business is an exciting opportunity, because you'll get the chance to completely control the variables of your workplace. You'll choose the people you hire, you'll choose the hours and working conditions, and just as importantly, you'll be in charge of designing the office in the precise way you want.
Your office layout and design can have a massive effect on both the productivity and morale of your workforce, so it's important to treat this decision seriously.
 1. Finding the Right Building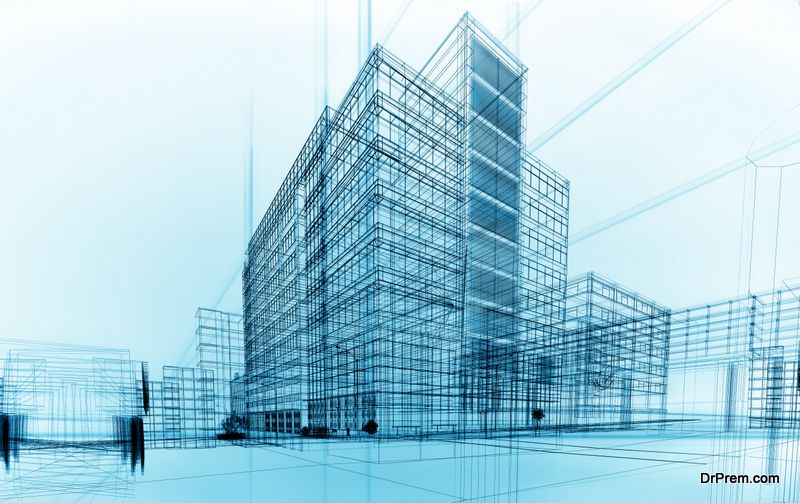 You'll start by finding the right building, and the right space to work with. Ideally, you'll have an office space that provides you some significant degree of flexibility and customization potential; in many cases, this means buying a building instead of merely leasing, or entering a lease with plenty of wiggle room for how you use the space.
If you're low on cash, you'll likely need a loan to help you afford the right space and furnish it appropriately. If you're interested in learning more about your financial options, check out this FF&E loans guide.
It's also a good idea to choose a location that's accessible, convenient, and positioned well in your city. Your employees are going to be much happier to see your building if it's located conveniently. The exterior of your building is also going to play a role in employee (and client) impressions; is this a building in good condition in a good part of town, or does this look run-down or sketchy in some way?
 2. Deciding on the Layout
Now let's turn our attention to the inside of the building. Generally speaking, how do you want this to be laid out?
Open offices have been a popular choice for modern startups, but there's also some criticism to suggest this isn't ideal for all employees or businesses; in an open floorplan, you'll provide as much open space as possible to your employees. You won't have many separate offices or cubicles, but instead will have open desks and tables that allow your employees to readily speak with and work with each other. This is ideal if you want to produce a collaborative environment, and one that's warm and welcoming to new people, but it could also produce distractions, and lead to more employee stress due to the lack of privacy.
An alternative option would be something more walled and closed-off. Here, you'll use strategically placed offices, conference rooms, and walls to give employees more individual workspaces and opportunities for collaboration that are closed off from the rest of your workforce. Obviously, you can also seek a hybrid approach.
Within each of these frameworks, you'll have ample opportunities for customization, choosing individual pieces of furniture and customizing each segment of the office.
 3. Lighting and Plants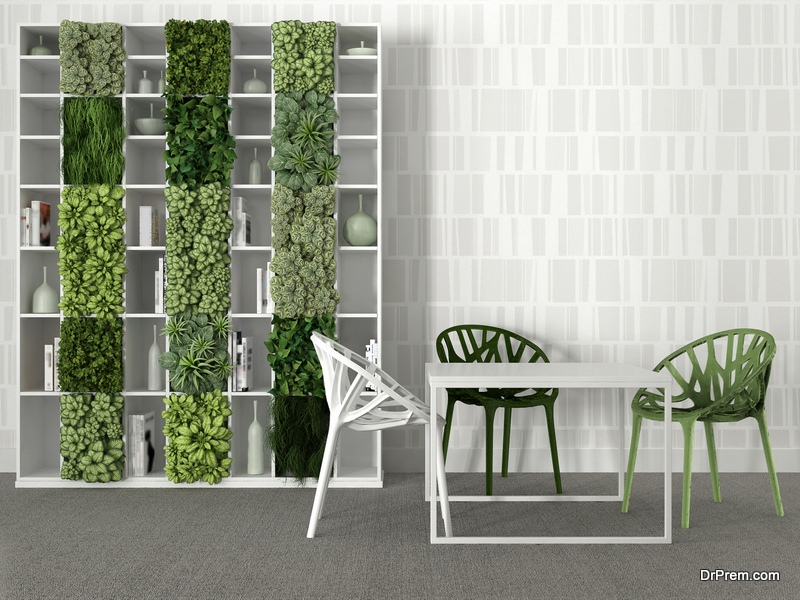 You'll also have the opportunity to choose appropriate lighting for your office. Most new business owners treat lighting as a simple, or even uncontrollable aspect of an office's design, but it plays a major role in working comfort and ergonomics. Dim lighting can strain the eyes and make it harder to concentrate on your work. At the same time, excessively bright lighting can cause even more eye strain or trigger migraine headaches; it can also make your office feel sterile and uncomfortable.
In an ideal situation, you'd have ample natural light flooding the workplace. Barring that, you'll need to carefully balance the brightness and positioning of your light fixtures to provide enough light to make your workers more productive—but not so much that it's overwhelming.
While you're at it, consider investing in more plant life. It's demonstrated that the presence of greenery increases both productivity and job satisfaction, and plants are usually cheap and easy to care for, so there's no excuse not to try it. Strategically place these green additions so the greatest number of people can enjoy them.
 4. Style and Branding
It's also a good idea to think about how your brand identity manifests in your office design choices. For example, is your brand playful and casual? If so, this should be reflected in your layout, your choice of furniture, and your color coordination. Is it attempting to be more refined and traditional? If so, you'll need to make more conservative layout choices.
While it's true that you'll always have the opportunity to make adjustments to your office in the future, it's important to start with a design that reflects the culture you want to create. Consistency is important, both for your branding and for your workforce, so starting with a design that aligns with your goals is vital. Consider visiting different offices or seeing differently designed offices in person so you can have more firsthand perspective on how different strategies play out.
Article Submitted By Community Writer