You may have bought watches only to check time accurately. Have you ever bought a watch just because you liked its style or you wanted to add it to your stock of collectibles? If you never gave a thought from that perspective, then you may now plan to own a unique wristwatch that can display your personality and style. Check out here some innovative watch concepts that can bring you futuristic watches very soon. Thus, be prepared to make a choice.
iWatch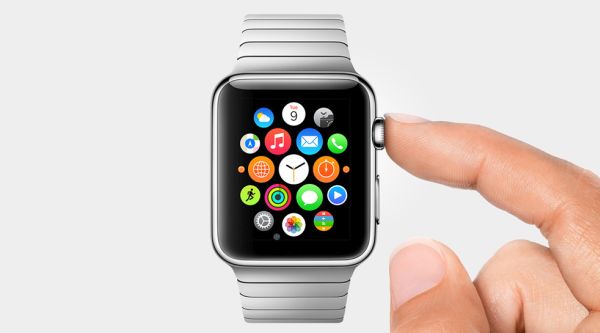 While there could several regular concept watches under development, one of the most hyped ones is the iWatch by Apple. You would see this device in the form of a tech wearable that would always remain synchronized with your mobile devices. It is going to be a secure watch with no chances of misplacing it. You would be able to control this watch by touching it or giving it voice commands. Additionally, you would receive a variety of iWatch designs to choose from. Several engineers are constantly working on this concept watch and you may expect to see this in near future.
Real Crystal LED Watch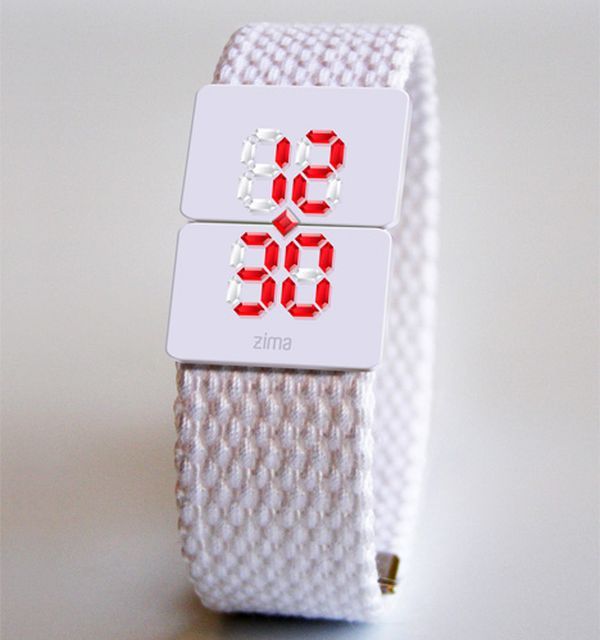 Ilya Yakovlev has designed this creative concept watch that is fully made of real crystals. Its colorful time display will be backlit by LEDs. You would be able to change the display color and luminosity according to your preference. If this concept becomes a reality some time, it will surely cost you a little fortune.
Ora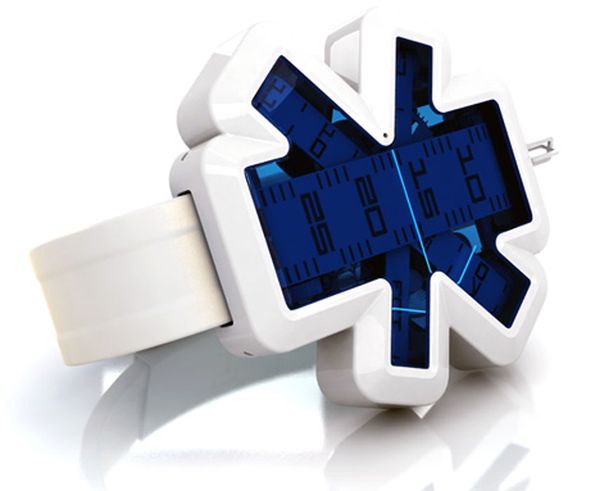 If you want to see a good mix of artisanship, engineering and aesthetics, then you can find all that in the concept watch called Ora designed by Alexandros Stasinopoulos. Instead of a regular dial of mechanical watches, this watch has a dial with three interwoven tapes. These three tapes display the time in hours, minutes and seconds. With a special geometric design, this concept watch is definitely very stylish and unique.
ZeroPointZero Watch Handcuffs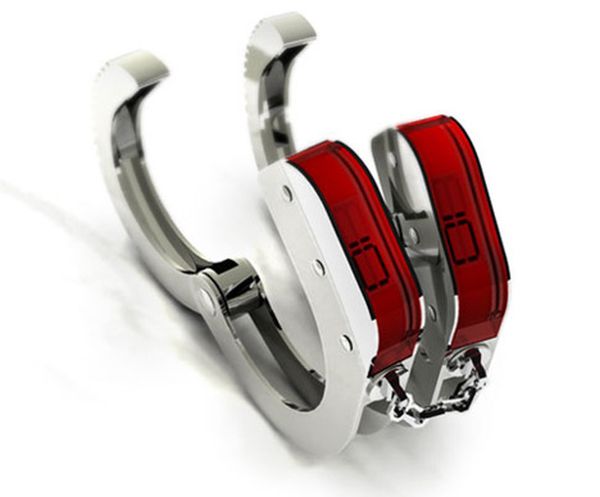 If you love something that displays a bold personality, then this concept watch called ZeroPointZero is exactly for you. Designed by Luis Beruman, it is a set of digital watches shaped like handcuffs. The design is surely appealing and stylish.
Equinox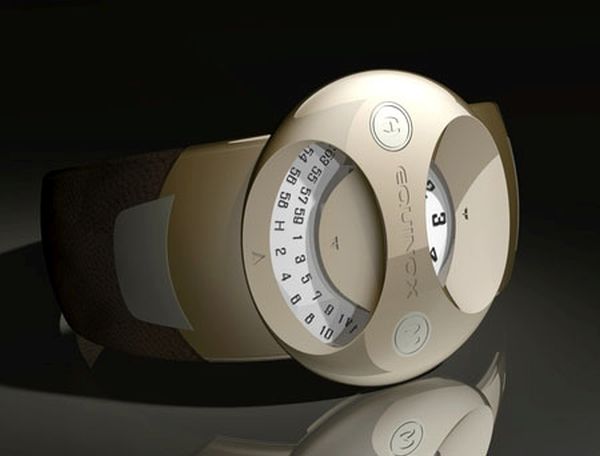 This is another innovative style of a concept watch that has been designed by Nuno Teixeira. Its dial shows two semi-spherical displays that represent the Earth and the Sun. This design is inspired by the word "equinox," which means the precise time when the Sun is directly positioned over the equator of the Earth.
Summary:
There is no scarcity of watch concepts exciting users with their unique style and design. While some are appealing, others are more practical to be constructed.