Here's the thing: the roof can be one of the most neglected parts of the house, which makes it prone to numerous issues.
These problems can be expensive if left to get worse over time. Sometimes, it might even require a total renovation of your roof, which is bad for your house's health and your finances.
What can you do about it?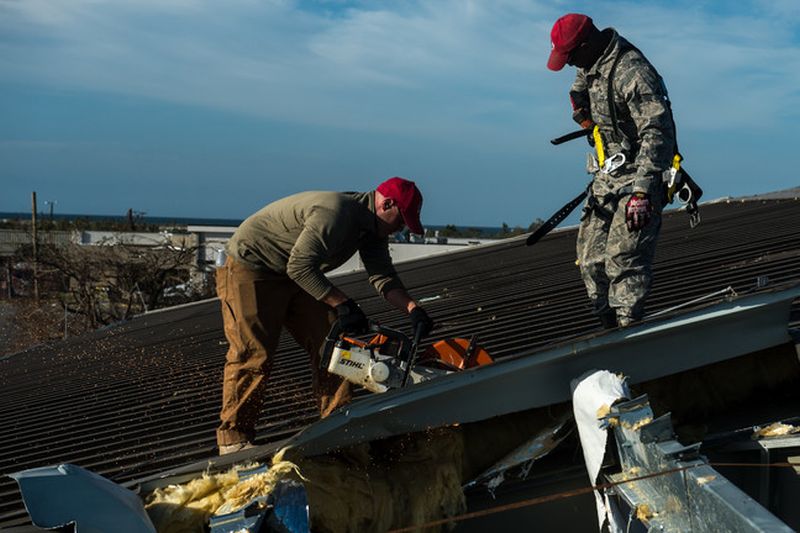 The best thing is to constantly watch out for and solve common roof issues early, so you and your wallet can rest easy. Lucky for you, Legacy Service, one of the most reputable roofing company in Lansdale, PA has compiled this simple checklist to help you maintain the health of your roof.
These are the top 10 common roof issues that you should be careful of:
Animals can house on the roof
Different kinds of animals may make your rooftop their home. These can range from insects to birds. Keep an eye out for any of them getting too comfortable and remove any that you see.
Holes and punctures can be scattered around
Things like hail or strong winds can create nasty holes on your roof. Do a regular check-up of your roof's flashing and sealant to make sure they don't have any damage. Doing so will ensure that your house's heating, ventilation, and air conditioning systems are working properly.
There is moisture or leakage forming
With all the wet elements your roof is subjected to, there's a lot of moisture that might penetrate your roof layers. This can rot your materials or breed mold. Dry and clean your roof to avoid it.
Tree parts might be hitting the roof surface
If your house has any nearby trees, this is important. Some tree branches and limbs might hit your roof from time to time, which will wear down its surface and layers. If a tree is dangerously close to your house, consider removing it. However, if you only notice tree limbs extending over your roof, doing some trimming will suffice.
The flashing is improperly installed
If you're not familiar with flashing, it's what helps seal parts of your roof that have been penetrated (e.g. chimneys, vents, cooling ducts). Sometimes, the flashing may not be properly installed. This might open seams and blow out tiles from your roof if left untreated.
Roof materials get blisters and shrinkage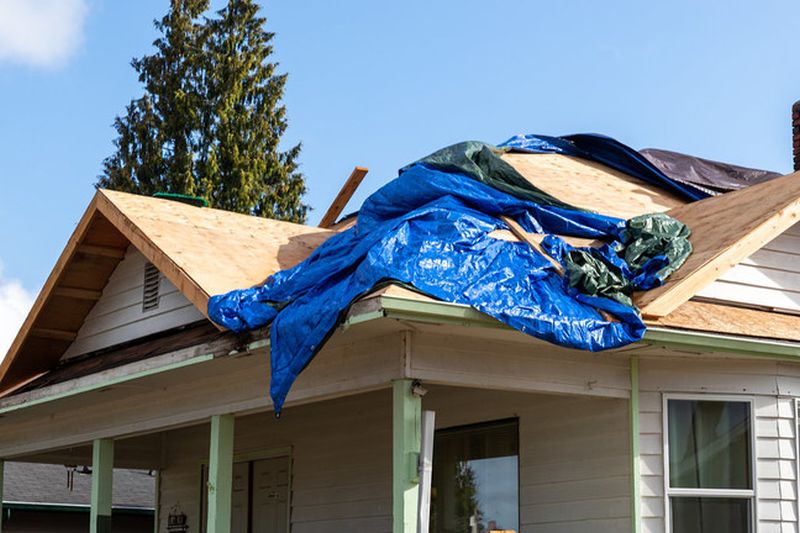 Your tiles and shingles have a membrane under them that keeps them together. If it shrinks, it can cause crazing and cracks on your surface layer. To prevent worse damage, check if your shingles if you notice any blisters, splits, and eroded areas.
The ventilation is dirty or blocked
Your roof bases will have vents that help regulate the roof's temperature and moisture, as well as some parts of the house. It's what draws the cool air from the bottom and expels the warm air out the top. If your house has an attic, the ventilation system helps keep it dry and cool. The best way to simply maintain your ventilation system is to check the vents for anything unwanted. Otherwise, the moisture and heat will be poorly regulated, which can lead to roof damages, molding problems, and more expensive energy usage.
Water is pooling on the roof
If you notice pools of water on your roof, check your pipes, drainages, and HVAC units. Some dirt or debris buildup may be blocking the water from draining properly.
The roof is poorly or incorrectly installed
To ensure maximum longevity, your roof materials should have been properly installed. If not, they can severely impact the life expectancy of your roof and create more issues. Have a professional inspect if there are any issues with your roof installation.
The roof is poorly maintained
Your roof should be maintained regularly. Failure to properly address issues that start small and develop over time will lead to much worse problems down the road. Make a scheduled inspection for any undesirable things on your roof and address them as soon as possible. This is the best and cheapest way to keep your roof clean and healthy.
Be careful when walking on your roof as this can also lead to damage. Your roof should also have a walkway that's properly layered. This will allow you to better navigate and inspect your roof and any HVAC systems in place.
What if you don't have enough experience yet?
If you aren't confident with your abilities to address these problems, it's better to call an experienced repair company so they can give expert assistance in fixing these issues. They will also be able to provide personalized tips for your house.
Doing so will help prevent any problems you may have in the future and increase your roof's lifespan. It may also save you a lot of money down the road.
So always make sure to keep your roof clean and healthy.
Article Submitted By Community Writer