What is a loft?
The first lofts appeared in America in the 20s of the last century. Old factories, warehouses, and administrative buildings have been converted into apartments.
Initially, developers were converting factories into offices, photo studios, and galleries. Subsequently, residential apartments began to be made from industrial premises. Simply put, these are living quarters created with the help of "modernization" and "domestication" of buildings of industrial enterprises and institutions.
Lofts in the USA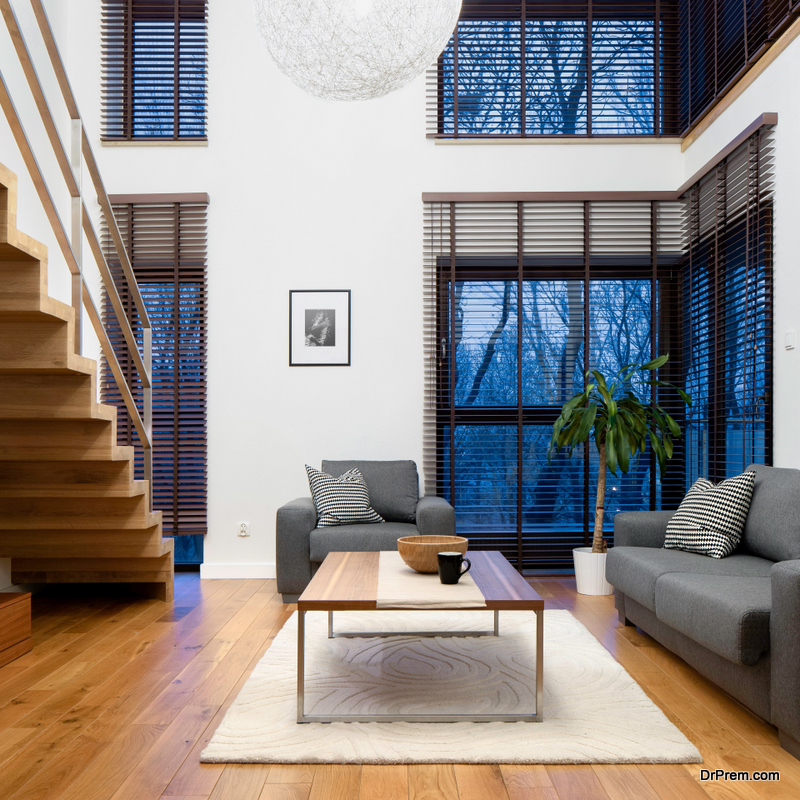 In the USA, such apartments are of the upper class. The cost of classic lofts in Manhattan with a total area of up to 400 sq. m reaches 5 million dollars. An "American" loft is an upscale property that can be converted into an office or art studio, gallery, or photo studio. There are neighborhoods in the USA that are completely built up with neo-loft houses.
Their characteristic features:
conciseness of external forms;
ceiling height;
urban landscape;
wooden window frames;
massive lighting.
Ecolofts
As we said, traditional lofts are being rebuilt from old industrial buildings. Such housing is not environmentally friendly, so eco lofts were invented. Thus, "eco" is an apartment located in an ecologically clean area, with an interior made of natural materials: wood, metal, stone. The key task in creating "eco" is the preservation of natural resources and environmental friendliness. As a rule, the furniture in such apartments is practically impossible to process and remains in its "original" form, and the most environmentally friendly materials are used for painting the walls.
Their advantages:
They are located on the upper floors with a wonderful panoramic view. Eco-lifts use natural materials: wood, stone, metal, etc. The preference is given to simple furniture, glass surfaces, and bright accents such as textiles, dishes, and flowers.
Who chooses lofts?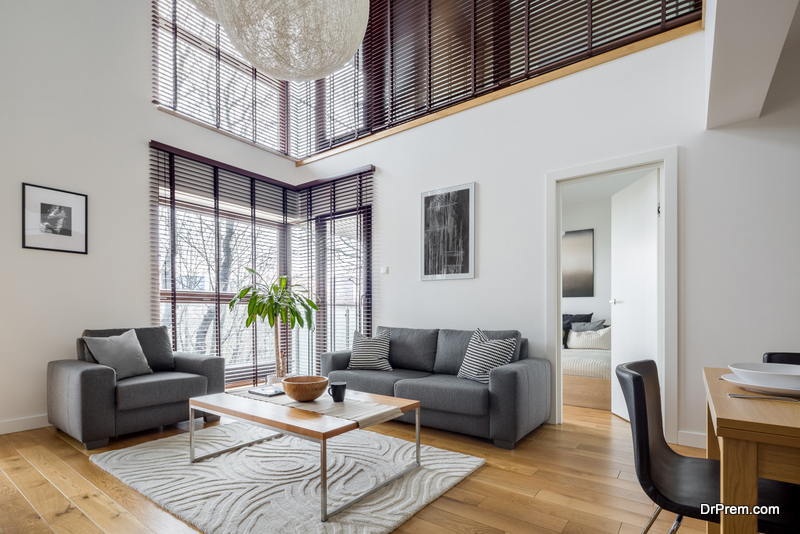 As a rule, they are chosen by those who need a large single space, with the possibility of delimiting zones, comfort, simplicity, and uniqueness. The apartments have no walls, this allows the owners to create a unique design and divide the space as they please: a sofa in the middle of the room, or, for example, a dining table. As for non-residential premises, they are purchased by advertising agencies, photo studios, showrooms, foreign companies – in general, all lovers of unusual interiors.
The main characteristics of the premises:
A large single space with minimal zoning – a studio. Most often, only the bathroom and the sleeping area are separated. It should create an impression of freedom and openness.
The presence of industrial elements: communication pipes, ventilation, columns, beams, stairs, bricks, exposed ventilation;
High windows and ceilings that in combination with industrial elements create a gorgeous contrast.
Light and bright colors. Loft style requires colors and attributes that will accentuate natural light. Usually, even curtains are not used, the main purpose is not to absorb the light.
Fireplaces and ladders can also be a perfect decor element. All that can emphasize the beauty of the high ceilings and large space will perfectly fit in this style.
Lack of decoration. One of the main features of the loft is brick walls and plaster and all its brutality and rough texture should become the space's highlights.
Partitions: glass, wood, plaster, but not walls. Space should be as open as it is possible.
Multifunctional modern technology;
Simple, functional furniture: sofa bed, armchair bed, folding table, etc. Preference is given to natural wood or metal. It is better if it is also multifunctional, and when it comes to the style it can combine for example contemporary design with the elements that have an image from the last century. The color palette can be quite neutral with some bright accents. Furniture is better to search online because modern and sleek-shaped models not always can be found in stores. But NFO is one of the best online stores that have in assortment a wide choice of furnishings in the loft-style.
Is it possible to live in lofts?
Yes. Despite the fact that the initial purpose of the premises was industrial, the demand for rent and purchase of this type of apartment has increased recently. It can be even quite comfortable for some people that have priorities like the feeling of freedom, space, and uniqueness.
The three main types of residential lofts are:
premises in a multifunctional complex;
premises in a separate building;
attic in a residential or non-residential building.
What explains the popularity of lofts among developers?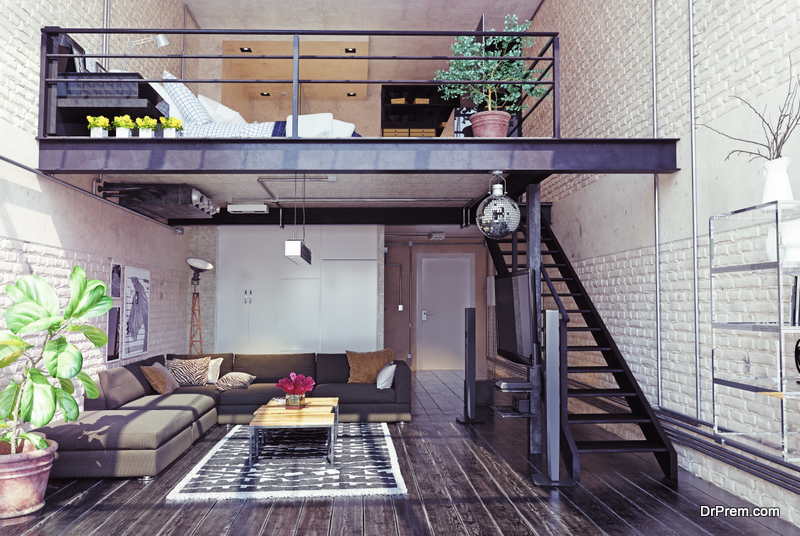 The demand among developers is explained by the almost complete lack of free plots suitable for construction. This problem is felt especially strongly in the center: the prices are sky-high, the free space is small. Old factory and office buildings come to the rescue, which can be converted into residential apartments. Thus, developers spend much less time and money. But, it all depends on the state of the building.
Cons of lofts:
High tariffs for utility bills: at least one and a half times higher than in an apartment;
Office spaces. It happens that there are residential apartments and an office on the same staircase;
Services of management companies: concierge, room service, parking, etc. For example, a concierge or room service;
Lack of registration. This is perhaps one of the key factors that repel potential buyers. The only thing that is possible in this case is a temporary registration for 5 years. Read more about this in our article on the legal status of the apartments.
Spaces with a ceiling height of 7-8 meters help create unique multi-level spaces. A serious argument in favor is their uniqueness. Each building has a different layout type. And this means that the owner of the loft in creating the interior will be able to maximize his individuality and create a comfortable room for living or working!
Article Submitted By Community Writer