Why Should You Have Synthetic Grass Installed?
Installing artificial grass offers a variety of benefits, including practicality, longevity, dependability, and beauty that is preserved throughout the year. Think about getting artificial grass if any of the following apply to you:
Reduce the rate of expansion of the grass you already have.
Issues with mosquitoes or other pests with the grass you currently have
Animals that dig or are otherwise harmful
The introduction of muck and grass into your house through your shoes.
Stains from grass on the clothing
There are water consumption limitations in your area.
How difficult is it to keep up with the artificial turf's upkeep?
When using artificial grass, upkeep and maintenance are a breeze. Leaves and dust may be removed by using a blower and rinsing with water, respectively, but generally, rainfall should be sufficient to maintain a clean lawn. You may give your fake grass the illusion of being "fluffed" by cross-brushing it against the direction in which the fibers of the grass grow.
Are there going to be problems with the draining?
After a downpour, you may go back outdoors on the turf since it drains at a pace of 30 inches per hour.
What Are The Major Benefits Of A Turf Lawn?
It doesn't matter whether you want to free yourself from the obligation of mowing your lawn once a month or if you just need a space to work on your sports skills; artificial turf has a solution that will work for practically everyone. Depending on the specifications of your artificial grass, you might spend between $2,800 and $6,700 on it. The price will change based on the quantity of artificial grass that you want as well as the kind of turf that you decide to install.
How Much Does It Cost to Install Artificial Grass by the Square Foot?
The usual rate for fake grass is somewhere in the $2-$8 per square foot range. However, there are many factors that affect artificial turf pricing, so be certain that you know the type of turf you're looking to have installed. Your new turf may be more expensive per square foot if the fake grass must be purchased by the roll rather than by the square foot. A roll of fake grass will typically have seven to fifteen linear feet of grass on it.
Depending on the material you pick and where you purchase it, a 1,000-square-foot backyard may cost $2,000 to $8,000.
A Breakdown of the Cost of Artificial Turf
The kind of materials you use, how much of them you need, the amount of personnel required to install the turf, and any expenses associated with preparation and clean-up are the primary components that go into calculating the total price of artificial grass.
Species of the Material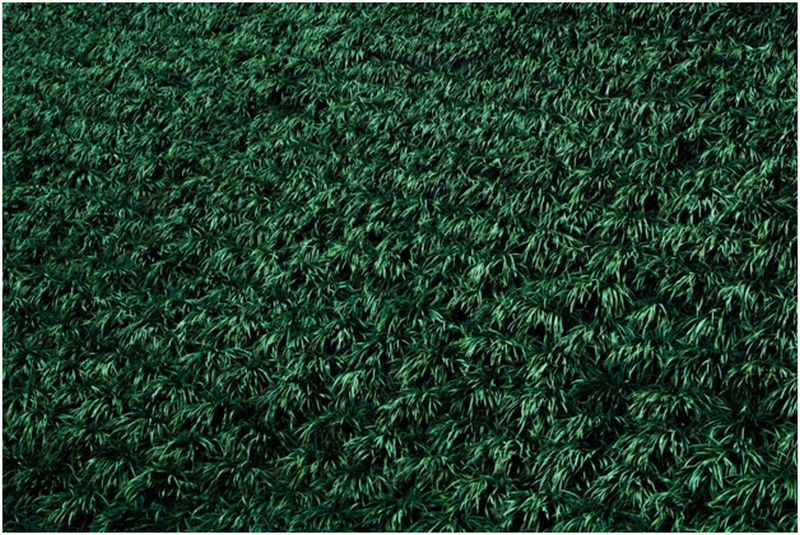 Choose from nylon, polypropylene, or polyethylene fake grass. Because every lawn is distinctive, there are a variety of circumstances for which certain kinds of lawns are more ideal.
Nylon, for example, has higher strength and is able to keep its form even when subjected to intense foot traffic, but it has a tendency to seem rather artificial. When it comes to withstand intense heat, nylon has a reputation for performing better than the competition; hence, you may want to give this choice some thought if you live in an area that has hot summers. The price of nylon (https://en.wikipedia.org/wiki/Nylon) per square foot is normally between $3 and $4.
Those who want artificial grass for sporting reasons may choose to consider polypropylene as a material of choice. You may still get the authentic experience of walking on genuine grass, but you won't have to worry about cleats or golf clubs damaging the surface. For polypropylene, you should expect to spend between $2 and $3 per square foot.
The same holds true for regions that don't get a lot of foot traffic or become too hot: this material is ideal for such settings. It appears like actual grass but doesn't last long, hence its price is modest. Ask a landscaper what grass they believe would look best in your yard and meet your demands before employing them.
Labor
The group of experienced workers that you commission to do the task will break down their costs into numerous categories. They'll start by digging and removing the existing grass, laying foundation gravel, and installing turf. Click here for more on foundations and draining. Depending on yard size and digging, labor charges vary from $3 up to $12 per square foot.
Both the Preparation and the Cleanup Work
In order to have the yard prepared for the artificial grass, you will need to do some yard prep work. By preparing in advance, you may well be able to cut some time while putting down the grass, reducing labor expenses by $3 up to $5 for a square foot.
The following are examples of common tasks that may be completed in advance:
The removal of the top 5 centimeters of soil
Managing the weeds that are already there and installing weed-control membranes
Add gravel and crush it to produce a uniform surface.
Adding sand as a finishing layer in order to smooth out any imperfections caused by the gravel.
Article Submitted By Community Writer