The affluent, rich and stylish people love owning yachts. For many decades yachts have been the symbol of opulence and luxury. The truth of the matter is that only the rich can afford to own the beautiful water crafts. No wonder, lots of experimentation is going on regarding the design of yachts. Some of the yacht designs are futuristic to say the least and offer amazing features. In the following you will find a list of world's best concept yachts.
Gran Marlin 46 concept yacht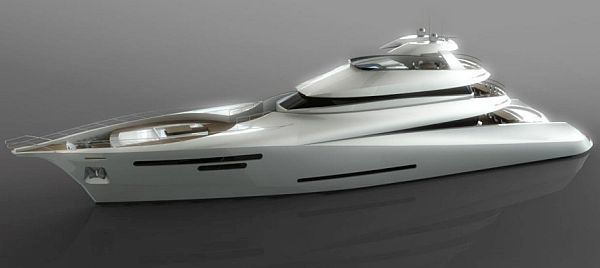 Contemporary architecture has been combined with the simplistic design of fisherman boats for making the Gran Marlin 46 concept yacht look brilliant. Though the exterior of this yacht resembles futuristic watercrafts but the interiors are more traditionally decorated. The designers of Keyframe Studio have utilized available space intelligently for making the yacht comfortable for users.
Jazz Yacht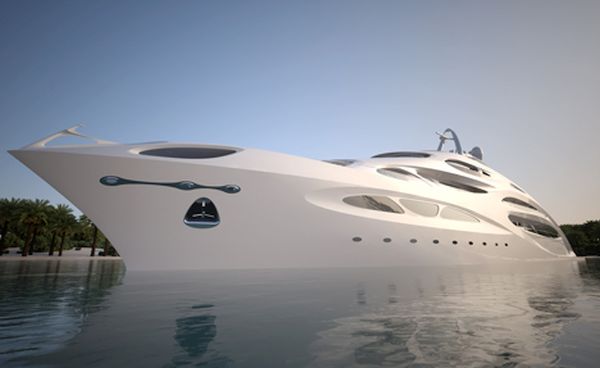 Designed by Zaha Hadid, who is revered as one of the best architects of our age, the Jazz Yacht is a spectacular vessel to behold. The yacht looks like it has been transported from the seas of a futuristic society which is much advanced in terms of technology and architecture. It has a brilliant exoskeleton yet the interiors are luxurious and spacious.
Sand Craft 122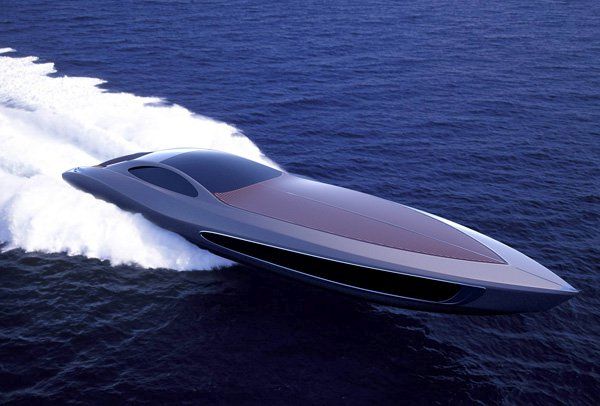 This one is a powerful yacht design concept that comes with two Rolls Royce engines that give 14,000 horsepower. The top speed of this yacht is around 43 knots. It has four double state rooms, reception area and also a salon with 52 inch LCD TV. The Sand Craft 122 also has a supercar and garage space for keeping it.
Adastra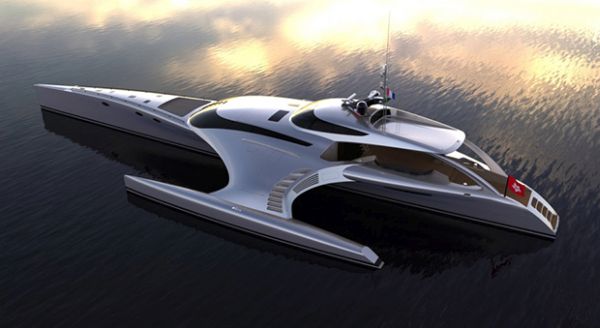 The concept of Adastra yacht was designed by John Shuttleworth Yacht Design Ltd. At present it is being developed by McConaghy Boats in Zhu Hai, China. The sleek and futuristic looking yacht will have only one 1000HP diesel engine that gives 24 knots. There are one master cabin and two guest cabins for accommodating the passengers comfortably. The outrigger shape of this yacht gives it more stability on water during long voyages.
Project Utopia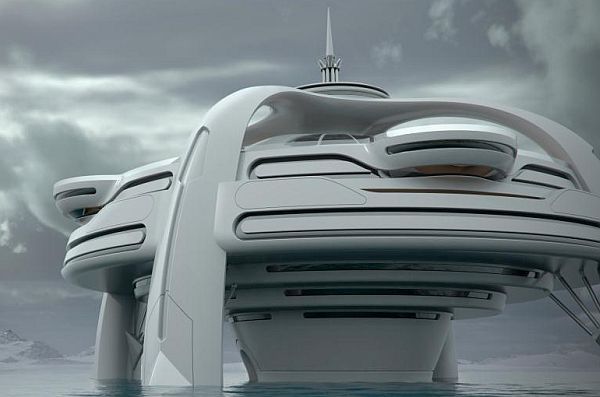 This yacht concept looks less like a yacht and more like a small luxury island. The design of this 325 foot wide, 11 story yacht has been made by Yacht Island Design. It has got a luxury casino, restaurants, huge swimming pools, 360 degree observation deck and several rooms.

New age yacht design concepts are focusing more on technological excellence and simple yet magnificent exteriors. Every futuristic yacht concept offers some brilliant and astonishing features in terms of design and facilities.