Boats have come a long way from the old rustic charm they possessed many years ago. The yachts we see today are more about speed, power, luxury and hi tech gadgetry instead. Taking this into account, here's a sneak peek into some concept yachts, some of which have already been realized while others are yet to hit the waters.
Designnobbis Studio's Volitan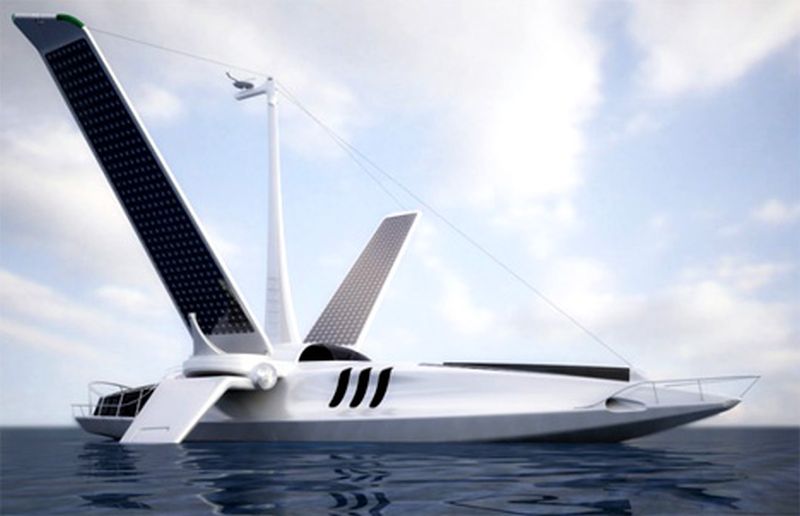 Image Source : YankoDesign
Translating to 'Flying Fish', the Volitan is a futuristic yacht that operates on solar and wind energy. The yacht features a giant wing like apparatus on both sides to host the solar panels. These wings also increase the boat's stability, especially during storms and high wind conditions.
Lobanov's Star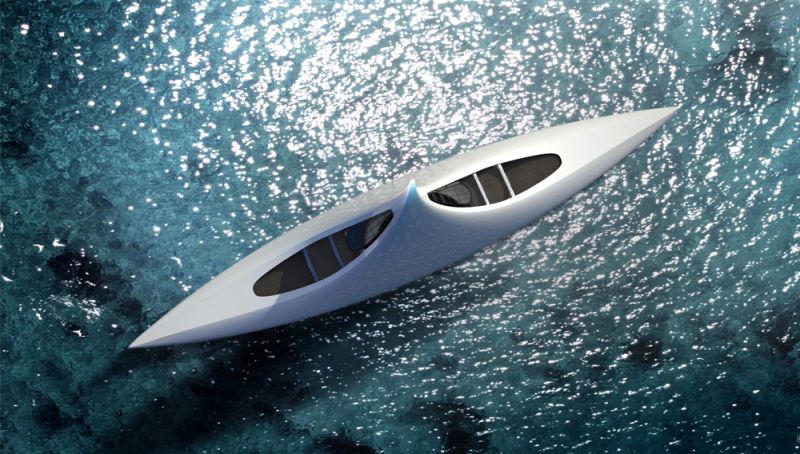 Image Source : Robbreport
The Star is a concept yacht which features a futuristic canopy that literally pierces the sky. The yacht boasts of a massive interior space stretching for almost 27000 square feet and across 8 floors. Some of the other impressive features of the Star include three elevators as well as plenty of well furnished rooms that can accommodate at least 36 guests at a time.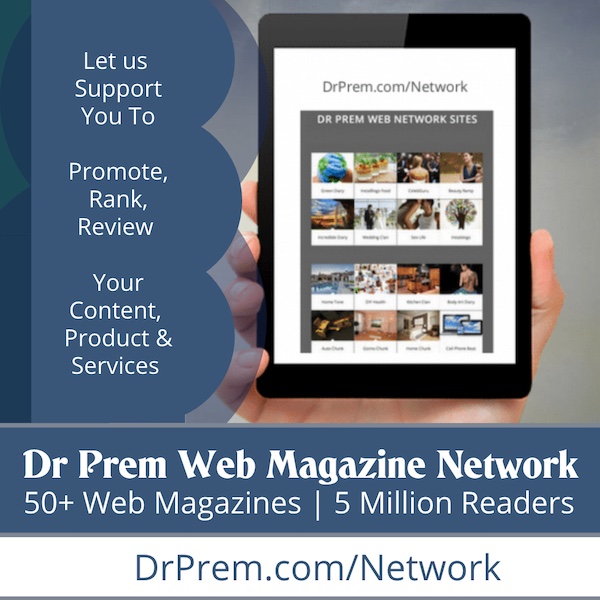 Stefani Krucke's Kite Sailing Kitano Yacth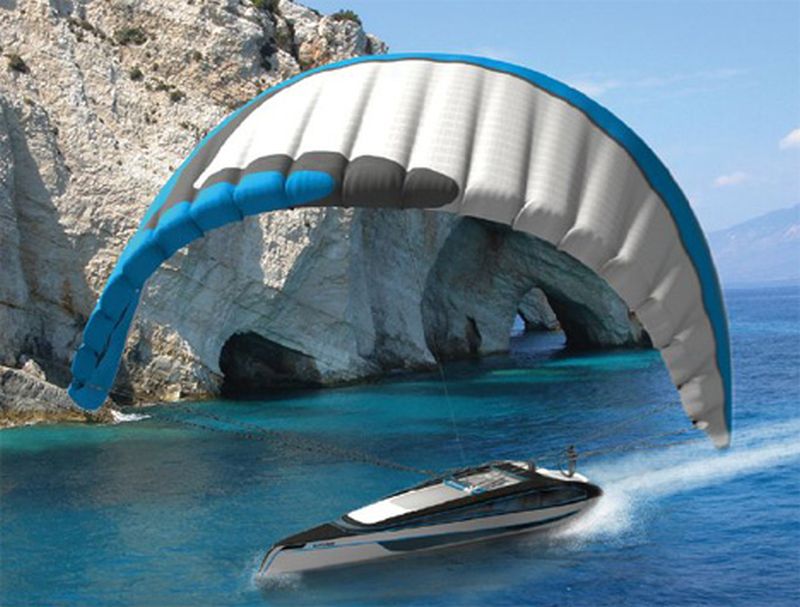 Image Source : YankoDesign

Here is a concept yacht for those who like to be more creative. The Kite Sailing Kitano Yacht makes use of a giant kite to propel the boat forward. Albeit a small surface area, the kite is able to generate enough force by harnessing the wind energy to create a comfortable sailing experience. A centerboard which operates on hydraulic power completes the yacht's futuristic design.
Schoper Yachts LLC'S Occulus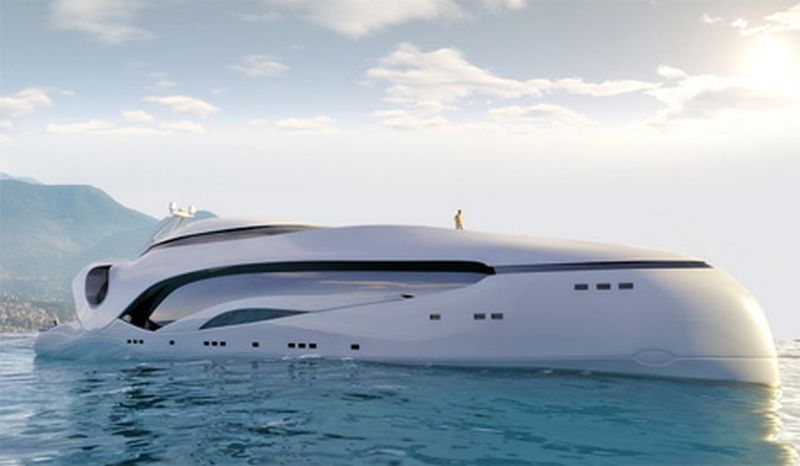 Image Source : Tuvie
The inaugural design launch of the firm, Occulus is a 250 foot, long distance cruising yacht. Shaped in the form of what one can describe as an ancient sea monster, the vessel can reach speeds of over 25 knots. Fitted with luxurious amenities, the yacht can accommodate up to 12 guests at a time. The massive vessel also features a lowered surface that is convenient for dockage and recreational purposes.
Yacht Island Design's Project Utopia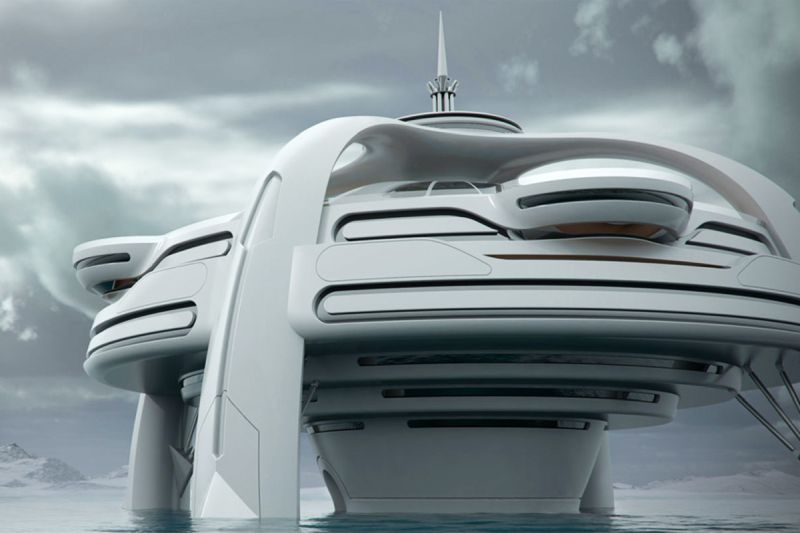 Image Source : Maxim
Considered as the status symbol of the company which designed it, Project Utopia cannot be likened to a yacht. Rather, it more or less resembles a giant floating island that is a staggering 11 storeys high and at least 325 feet wide. With the capacity to house a micro nation of sorts within itself, theisland will have space for everything from rooms, restaurants, bowling alleys, arcades, casinos, megapools and what not. The outdoor space features a 200 feet high observation deck that allows visitors to enjoy 360 degree views of the surrounding regions.
Phil Pauley's Cruiser Series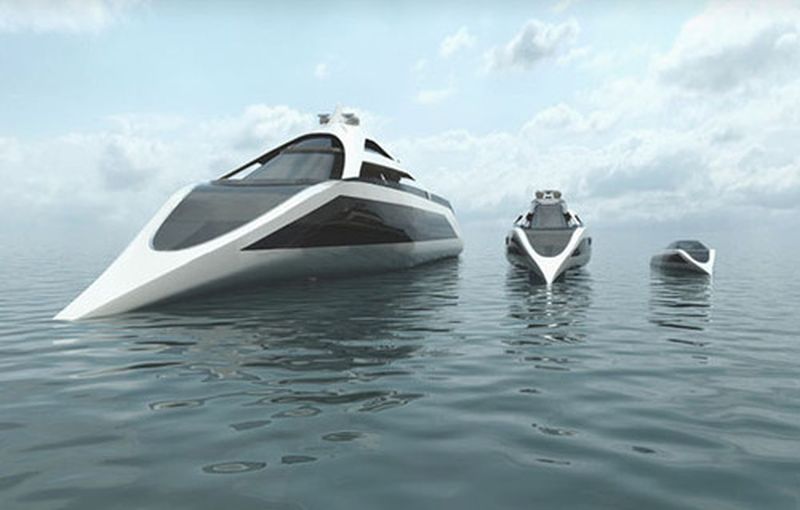 Image Source : Psipunk
What if you could own a yacht that can sail above water, dive under the water and even fly? While all these functions cannot be added to the same yacht, the yacht concept design by Phil Pauley ensures that you have one yacht for every purpose. The Cruiser series features the party cruise called the Yacht Cruiser (the biggest of the lot), the high speed Power Cruiser (the smallest), the Fly that comes with wings that help it to fly, and the Sub that dives and cruises underwater.
Giancarlo Zema Design Group's Trilobis 65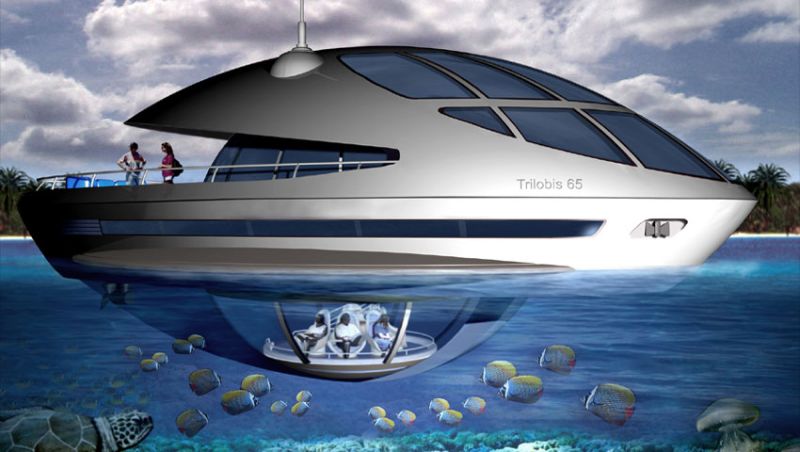 Image Source : Giancarlozema
This concept yacht features a half-boat, half- submarine structure which is fitted with luxurious amenities for guests. With a height of four storeys, the yacht also comes with an underwater windowed section to let guests have a close glimpse of the marine life around them.
Glass Yacht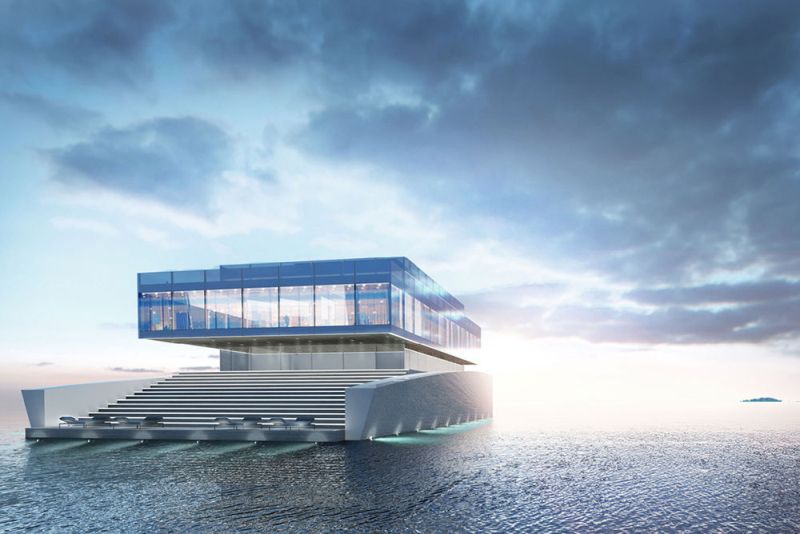 Image Source : YachtingMagazine
This futuristic concept yacht is definitely a dream come true for anyone who loves to sail. This is due to the fact that the yacht's design is completely customizable, allowing its owners to stack new levels as well as rooms on top of each other like Lego blocks. A huge elevator in the center takes guests up and down the 45 foot high vessel while a majestic stairway at the back can double as a boarding point as well as amphitheater.
Traditional wooden sailboats have given way to more futuristic vessels which focus on power, speed and luxury among other high end elements. With their impressive designs and features, these yachts will definitely be worth waiting for.