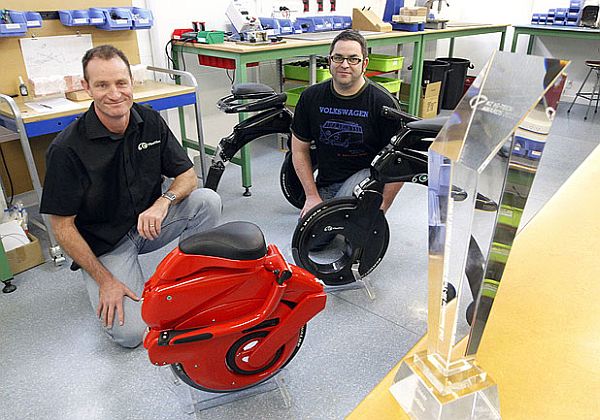 The uni-wheeled beauty is back again, but in a revamped version. Rather, I should say, in its new Avatar. Peter Higgins and Lincoln Sell's creation, the winner of hi tech award at the Hi-Tech Awards, Yike Bike has surely done them proud. Not only has it brought them the much required recognition, it has given them the well awaited satisfaction as well.
The new version, costing somewhere around $2,000, is made from alloy and composite materials, while the earlier version was made out of carbon fiber. Of course, the change has primarily come in the building material and the price. Other than that, the product is very much the same. So, you can expect the same features and same authenticity, but in a cheaper price range. Available in bright colors, the contraption is bound to charm your thoughts and, of course, to some extent, your pocket as well, given its price range.
The Yike Bike that boasts of an ultimate fusion frame can be purchased online.
So you will end up with a bike that looks very similar at a lower price point, 3kg heavier.
The older Yike Bike weighed around 10.8 kg where as the new version weighs around 14kgs. I'm sure the weight of the product is definitely lighter than the weight, it would have otherwise put on one's pocket.