There is hardly any bibliophile who doesn't get intrigued by the smell of books or by the name of his favourite book when it's written at its back. He knows that it isn't just a book; there is a world inside it. His excitement multiplies many times when he sees his favourite books in hardcover with their names printed in golden letters. No bibliophile can resist such temptations.
Bookshelves add another dimension to this experience. No one wants his books to be stowed away in a corner. We want them to be clean and to be neatly arranged in some sort of a perfect pattern. Sometimes it is hard for us to elaborate what type of pattern it should be. But that's not something we should worry about. In market you'll find plenty of cool looking bookshelves. But just to be particular, here are few of the funkiest ones that you must see.
Letterkast Bookshelf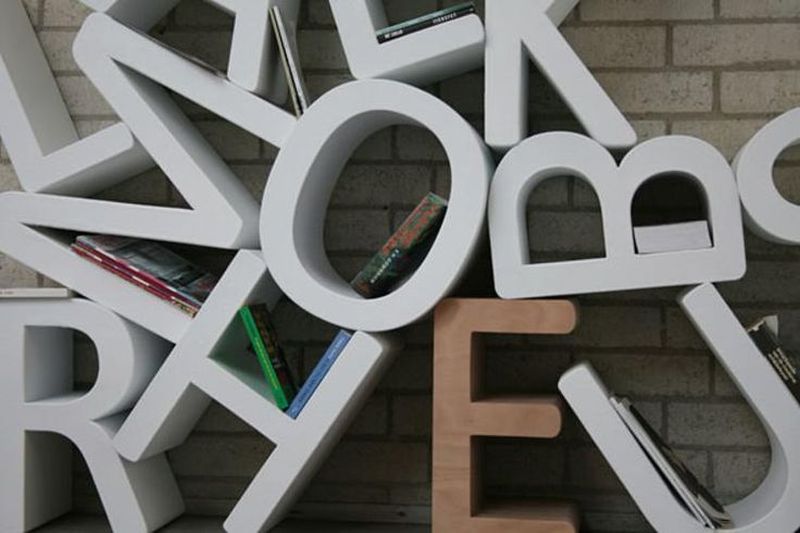 If there's one word that books remind you of then you can enclose all your books in that particular word. Apparently, read is the most popular one.
Techtonic Bookcase
If you are a hasty reader and want to read all the books in the world at once then try Techtonic Bookcase. It will reflect the shaky excitement that you have for books.
Tree Bookshelf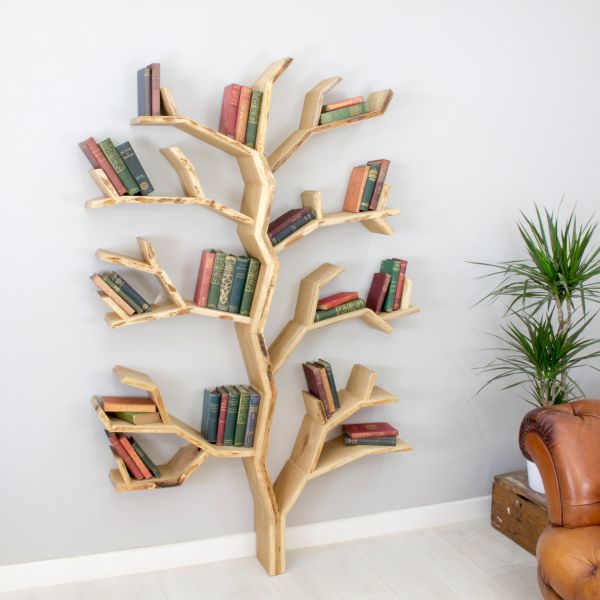 This one is for slow readers who want to read complex books that deserve a slow reading. You can arrange books in a definite pattern on this shelf. For example, you can keep the easy books on the lower branches and the difficult ones on the higher branches.
Invisible Floating Bookshelf
It's for the people who don't want their bookshelves to obstruct their communion with their books. This bookshelf will make it look as if your books are hanging weightlessly on the wall.
Hex Bookshelf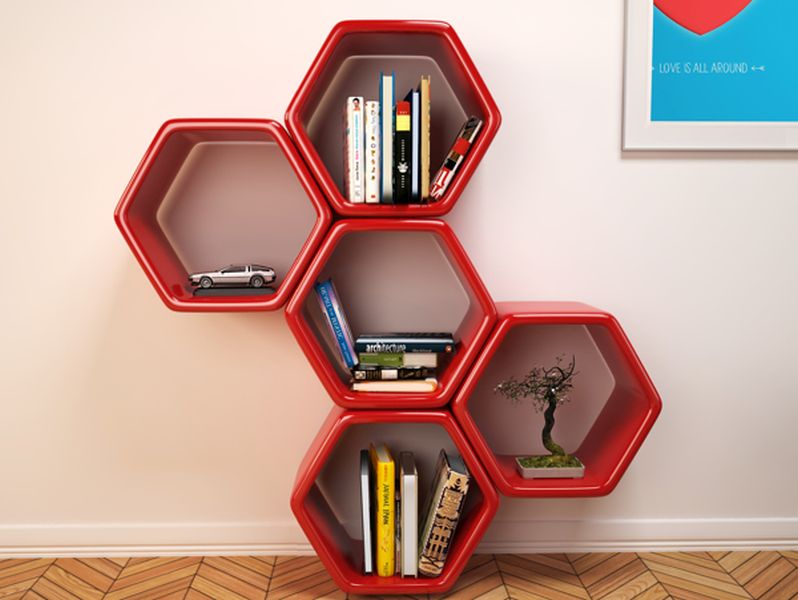 Obsessed with chemistry? Here's the perfect bookshelf for you.
CT Line Bookshelf
One of the most artistically innovative and funky bookshelves out there. The shelves of this bookshelf are constructed diagonally. So, you'll only be able to see your books only from one side.
Malagana: Equilibrium Bookcase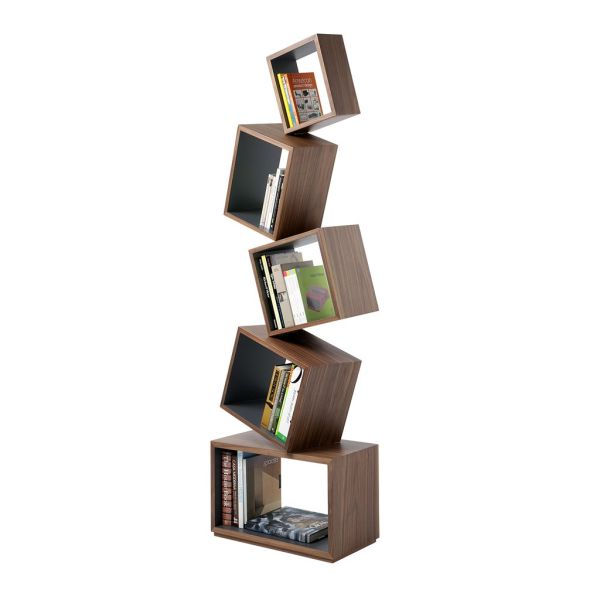 Another choice for the hasty readers out there.
Industrial Corner Pipes
It's for those who are obsessed with both books and metal pipes. I don't know if there are people with such diverse tastes. But, who cares? It looks cool, doesn't it?
FlexiTube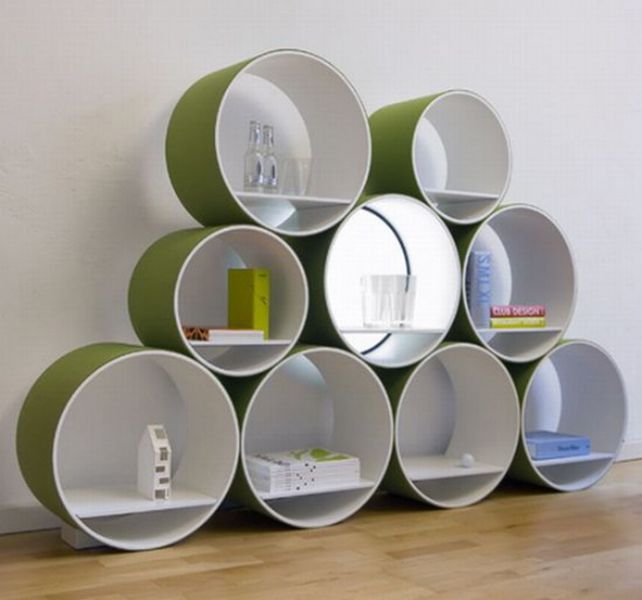 It's more like a movable shelf that also works as a room partition but no one can stop you from using it as a bookshelf.
Osuna Bookshelf
This is for the ones who love mathematics in general and geometry in particular. It's sharp, disciplined and beautiful.