Art has evolved over the ages and in this era of technology art has taken the help of gadgets when necessary. This brings us to pen down this article to guide you towards some best drawing iOS applications. Keeping in mind artists from all economic backgrounds we discuss the free drawing app while talking about must-have iPad apps for artists. Digital art in trend and has a great hold of the current market. Under such circumstances, Apple's tablet is a great tool for content making. The Ipad pro with iOS 11 or the new iPad 9.7 teamed with an apple pencil is equipped enough to compete with a desktop with design software.
SOME MUST HAVE APPS
Inspire Pro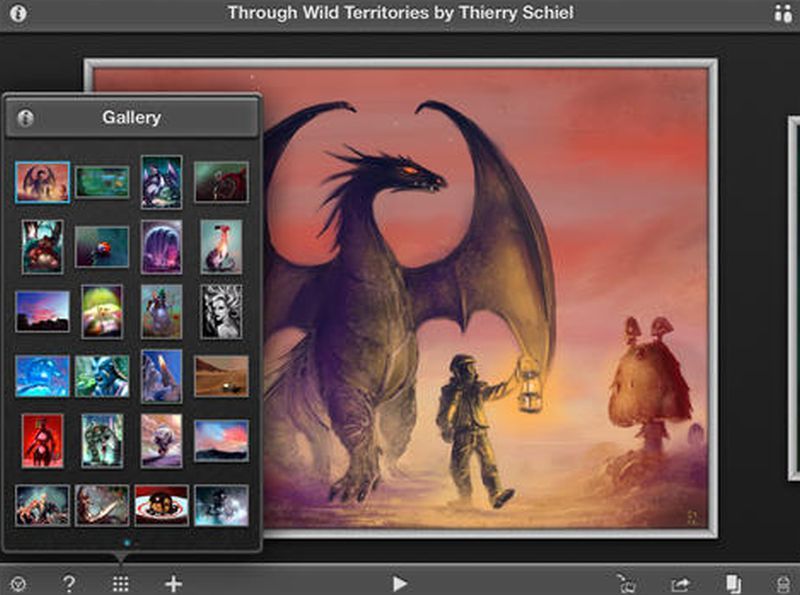 A discussion on best drawing iOS applications has to begin with one of the most potent apps Inspire Pro. With one of the fastest and most realistic rendering engines on the App Store, this app provides a smooth and natural sketching experience. Equipped with 150 brushes of different variants like spray-paint, pencils, crayons, chalks, pastels etc. the user has access to high-quality tools that can be customised per will. The app is so realistic that it is easy to forget that one is not using real pencil and paper.
Procreate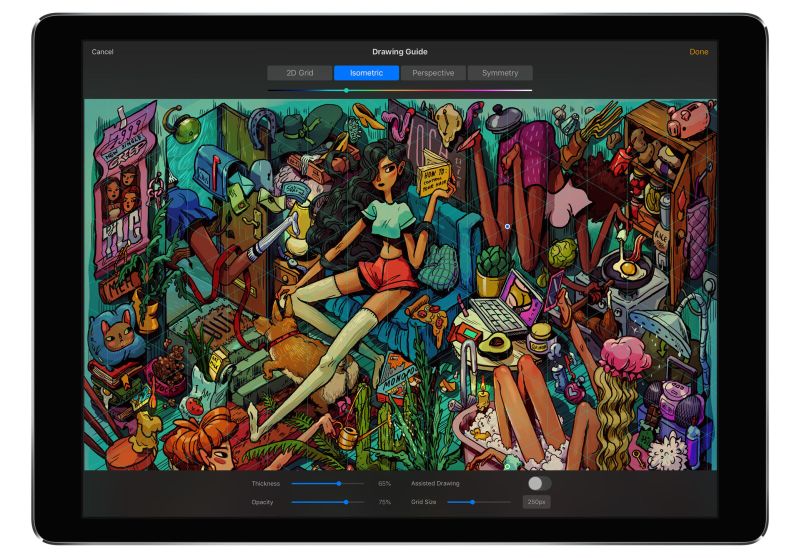 With the advent of Procreate 4, it is easily the best among all variants of procreating. It surely comes under one of the must-have iPad apps for artists. The speciality of this app is that it incorporates an unobtrusive UI with easy access sliders. This enables the user to adjust very quickly the size of his brush as per his demands. This app is a real time saver and the artist can instead focus on the art at hand. The app also comes with an easy-to-use colour picker, layer options, a fast and responsive zoom, good smudging etc. and is indeed an artist's delight with over 120 brushes at his disposal. This app is adept at creating large and complex works of art.
Adobe Illustrator Draw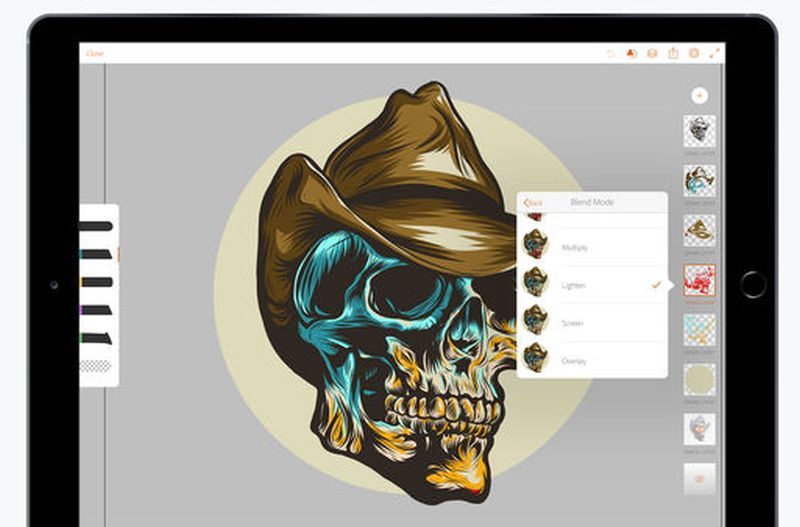 This digital sketchbook enables the user to express himself in vector format. With a simple UI, this app can help sketch out ideas very quickly. The vast range of features on offer makes it one of the must-have apps for artists. It provides for simple vector-based drawing tools and also the ability to sync to Adobe's Creative Cloud. This comes in handy when there is a need for drawing extremely straight lines or geometric shapes. It also allows mapping shapes to a perspective plane.
ArtRage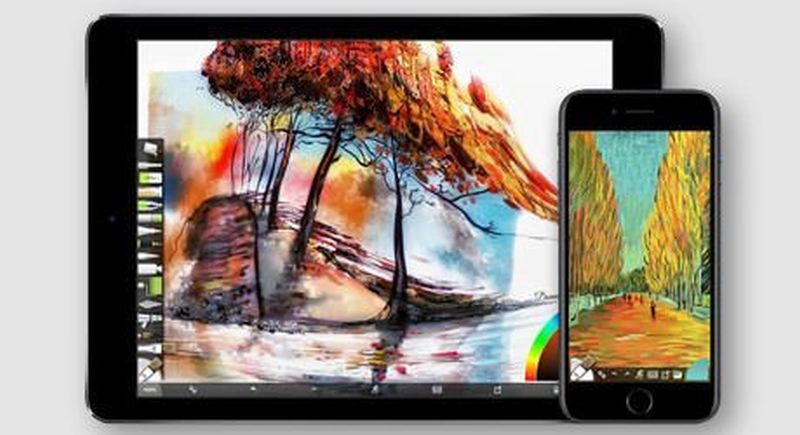 Another free drawing app that is very popular with artists is the ArtRage. Like the apps already discussed this one too comes with multiple options. The variety of canvas presets and paper options available leaves the artist spoilt for choice. It also provides for a wide range of brushes, pencils, crayons etc. It allows the user to apply a glob of paint with one tool while he can spread it out with another. The only hindrance to this app is a noticeable lag while moving and scaling the work. But otherwise, it continues to be one of the best-rated apps in the list of must-have iPad apps for artists.
Medibang paint for iPad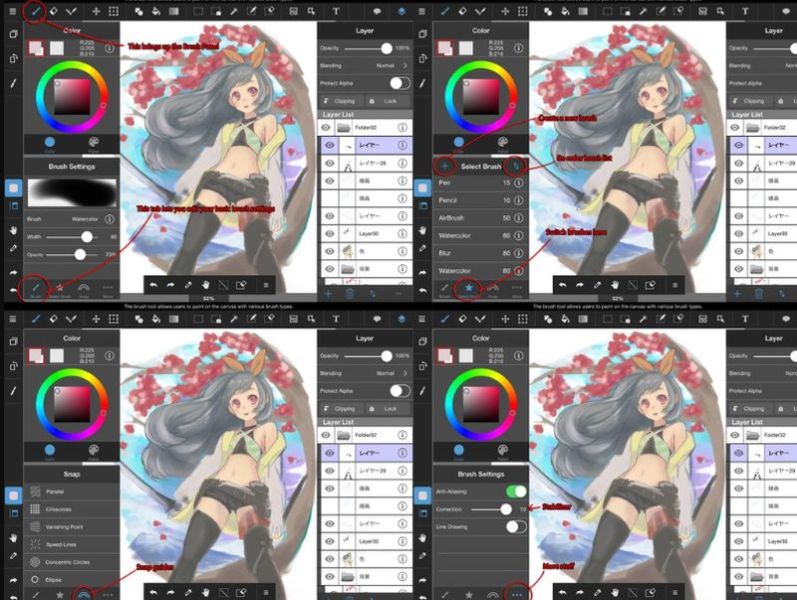 This is a basic drawing app that is perfect for the newbies in digital art. This app is extremely easy-to-use and has some similar features to Photoshop. This app is full of such brilliant tools of the wide variety that it comes across as a surprise that it is free of cost. This is compatible with fourth-generation iPad and also iPad Mini 2 and so this is ideal for all the budget constrained artwork.
Zen Brush 2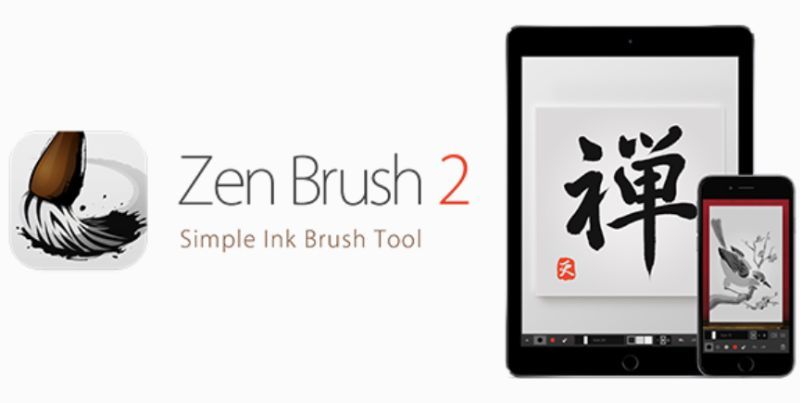 This duplicates the feel provided in painting with its traditional Japanese calligraphy brushes. In comparison to its predecessor, it is equipped with a smoother drawing engine. The gallery features of this app enable the user to save his work in progress and the ink-dispersion effect gives the drawings a greater depth. It can be used with apple pencil and the user need not be restricted to black ink as it has the option for red as well.
Affinity Photo for iPad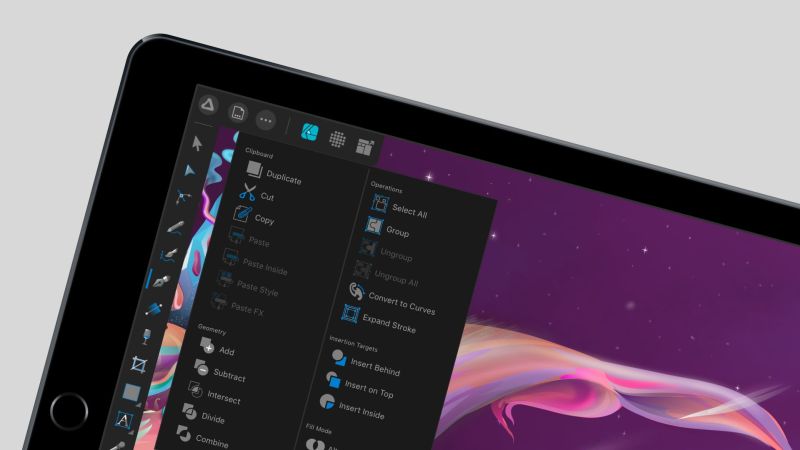 Image Source : i.vimeocdn.com
This app is fully optimised for iOS 11 and supports importing, editing and exporting of PSD files. It provides the user with an array of professional brushes. The artist can also create his own brushes and have complete control over pressure angle, tilt etc. No wonder this comes in the list of must-have iPad apps for artists.
Pixelmator Pro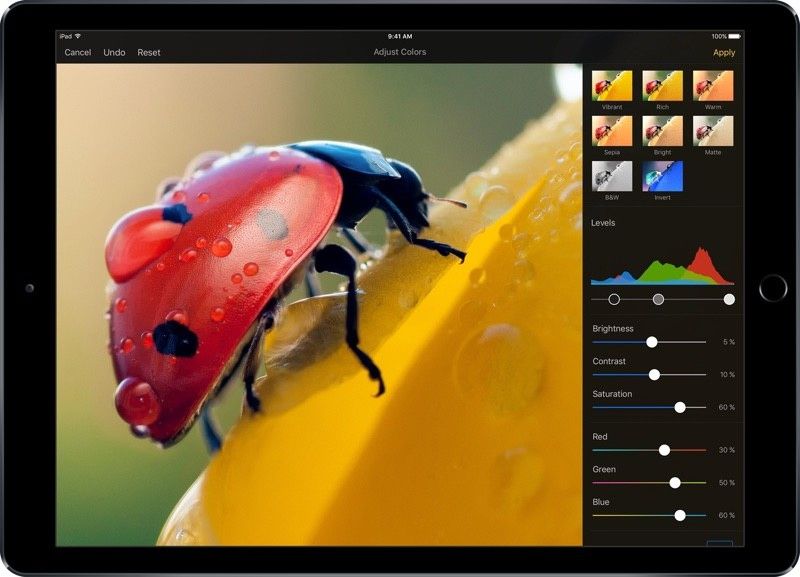 Image Source : cdn.macrumors.com
This is perfect for those who seek an iPad alternative to Photoshop. The vast set of tools and facilities allow the user to enhance or touch up some photography and also to paint in great detail. Since it even opens layered Photoshop images, someone can start working on a desktop and carry it forward when on the move. Ipad pro users will find full apple pencil compatibility with features like palm rejection, pressure, tilt etc.
Assembly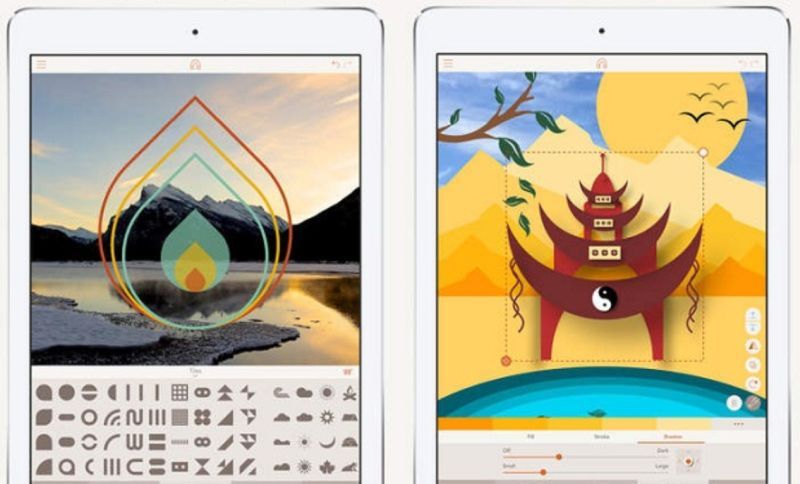 Image Source : appsaga.com
This app is extremely potent when it comes to creating detailed vector graphics, icons, logos, scenes and characters and one can avoid the complex usage of vectors and Bezier curves. There is a short bypass provided by this app. Instead of taking the troubled route of drawing everything from scratch, the user can choose from a vast selection of ready-made shapes. This is an absolute gift for those working in the nick of time as it is a real timesaver.
Photoshop sketch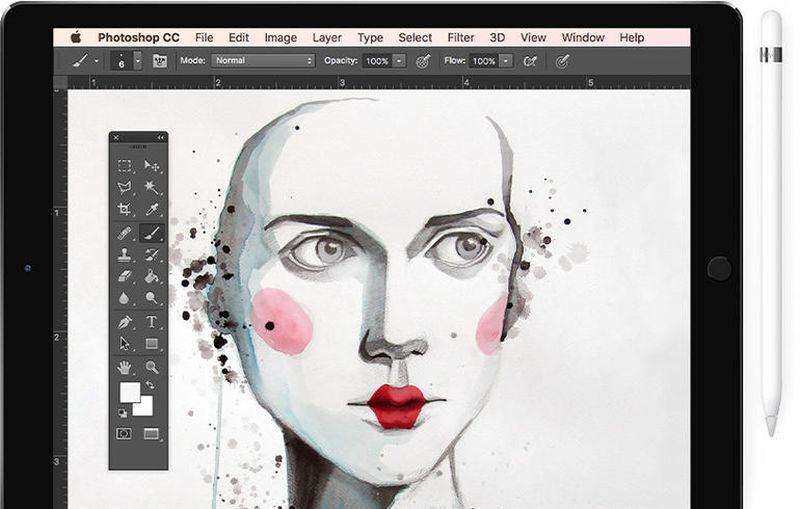 Image Source : zdnet1.cbsistatic.com
Another important app in the list of must-have iPad apps for artists is Photoshop sketch. This does not try to recreate the Photoshop experience on iPad and instead focuses on providing a power tool for sketching and painting. The tools at the user's disposal for this app are graphite pencil, ink pen and watercolour brushes which come with adjustable size, colour, opacity and blending settings. The work done using this app can be exported easily to Illustrator or Photoshop CC. So the users of this app would require a creative cloud account.
The information provided here should be enough help for those looking to try their hand at digital art. The must-have iPad apps for artists will help the pro-artists looking to brush up their skills further and will be equally beneficial for beginners. We want you to try them all out and find out the best ones for you as per your requirements.