Most of us are on the lookout for some of the best ways to decorate our homes. After all, our humble abode must inspire us every day and motivate us to get out of beds refreshed.
While decorating our homes, we try to pick the best to make our home interior beautiful. Be it a choice of paint for walls or beautiful decor in your living room, the decision is always difficult.
Ever thought of adding glass to your home's interior decor?
If you haven't already, do it now!
Where glass products for home décor may come costly, acrylic glass is one of the beautiful yet inexpensive additions to your precious space.
Printing on Plexiglass
One apparent drawback of using glass fixture is that glass shatters with the easiest of damage. However, over the last century, humans have invented acrylic glass as a safety glass.
An Acrylic sheet has the same finish with even better light dissipation than glass. The best part is, plexiglass does not shatter.
Taking it up a notch, you can print the designs of your choice on plexiglass and use it for furnishing your home.
Here are 11 brilliant ideas interior décor ideas using plexiglass.
1. Photos on Plexiglass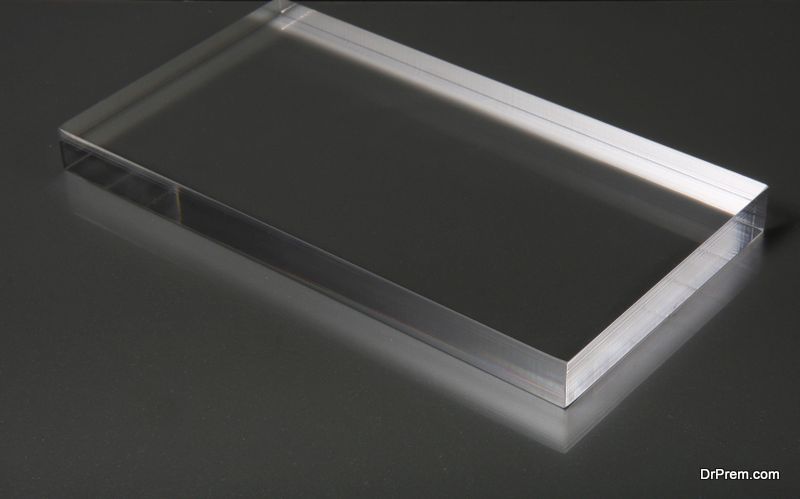 Everyone knows what great job pictures do for furnishing your house. You could get a photo of your favorite artists, or people who motivate you.
But why not live these pictures up by printing them on Plexi and acrylic glass instead of just plain old glass sheet?
A huge family picture in the living room right above the television, photos of your pet along the staircase, personal images in your bedroom, all look dazzling when displayed on an acrylic sheet. Even pictures of your late loved ones reminisce beautiful moments with them.
With better light dissipation, your photographs will look lovelier than ever.
2. Art Hangings
It is not just your pictures on frames that do wonders for your interior decor. Using paintings, or beautiful photographs, you captured from your phone will also bring life to your home.
So, you can get these pictures or art printed over an acrylic sheet to hang them your home walls. Or, you could get Plexi& acrylic glass fixed to your wall with wall hinges. They look even better and stand out from just plain old frames.
3. Shower Enclosure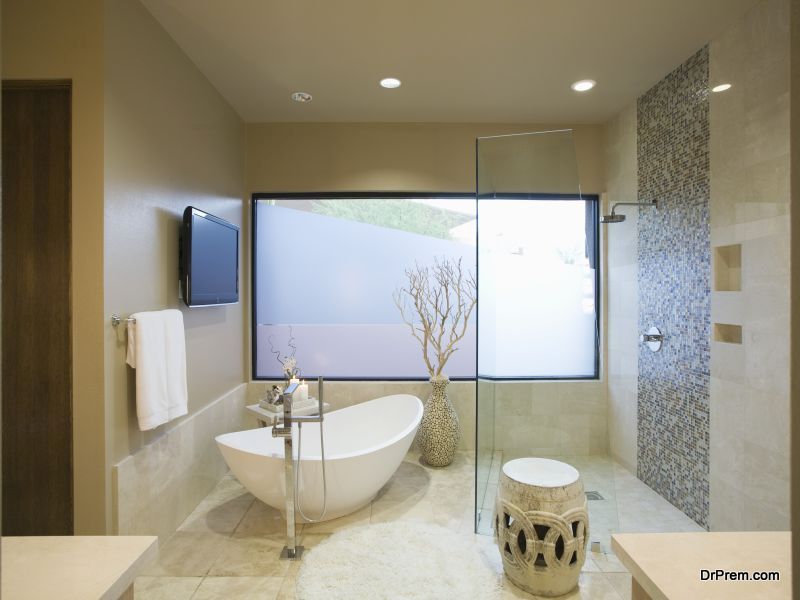 Ever wondered what would be a better option than only using an opaque glass sheet for your shower enclosure?
A creative printed acrylic glass enclosure, of course.
Being in a shower enclosure with abstract art or pleasant colors on your enclosure can liven up your mood. Your entire day could get better just because you had that tiny spark of creativity for your morning shower.
Moreover, adding a shower enclosure that complements you're the texture of your bathroom adds to its beauty. Since Plexi& acrylic glass is shatterproof, you don't have to fret about the glass shattering.
4. Plexiglass Door Tags
Just imagine, how would it look if you have door tags for every room in your luxury space?
Surprisingly amazing!
The door tags are not only supposed to be on your living room's door. They can be everywhere – from your bedroom entry to the kitchen exit. The colorful tags on your doors look beautiful.
With an acrylic sheet, you can have personalized names printed most creatively and colorfully. Also, you can decide to customize your acrylic glass tag with the theme of your room itself.
For instance, if your room is painted blue, you print the label with a white on blue background.
Cool! Not?
5. Window Glass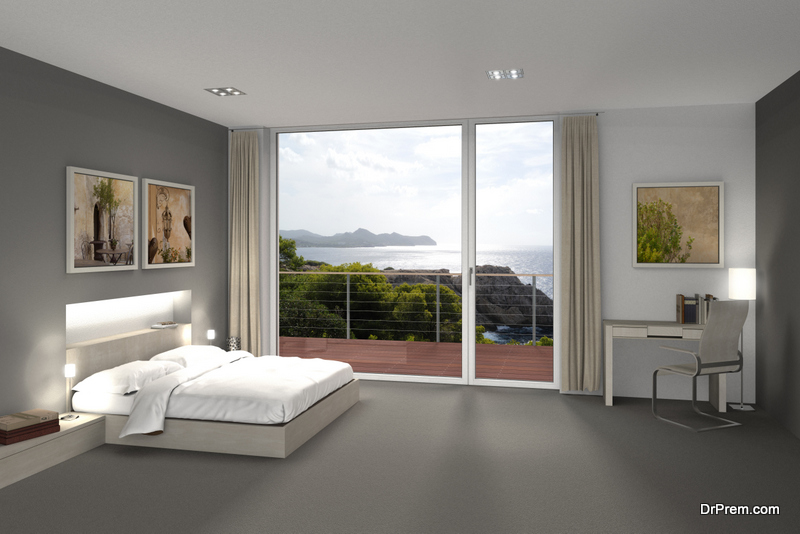 Windows are a feature that not only enhances the interior of your home but signify the exterior as well. That's why it has always been difficult for homeowners to find a perfect window spot when their new home is under construction.
Another significant factor that people worry about is what sort of glass to use for their windows?
Most people settle for a colored glass sheet that does as much as to block out strangers from peeking into your house.
But why not make it creative with printed acrylic glass?
You can have the printing of your own choice on the glass, and the glass won't shatter in case of any accidents. Moreover, plexiglass allows light to pass through it, providing better light dissipation.
6. Room Separators
Acrylic room separators are another amazing home décor idea. Thanks to plexiglass that gives homeowners a chance to say goodbye to the plain, old walls and add printed Plexi& acrylic glass separators to their contemporary space.
Instead of painting your walls with expensive paints, choose the colorful acrylic glass sheets and use them as a wall partition. This also does a favor to the surroundings by minimizing the use of concrete.
With lesser hassle, mess and expense, printed plexiglass separators are your best bet.
7. Ceiling Panels
Image Source : eplastics.com
One of the best applications of printed Plexi& acrylic glass is ceiling panels. These panels cover the lighting appliances on your roofs, such as bulbs, tube lights, and your dull ceiling.
Perhaps the idea is taken from Michelangelo's work in the Sistine Chapel. But whatever the backstory, ceiling panels are one of the best furnishings you can add to your home.
The most significant advantage of such panels, in addition to adding beauty, is they're cheaper than false plaster ceilings. Moreover, acrylic glass panels are comfortable to install, safer than standard glass, and customizable.
What more could you ask for?
8. Educational Content
In a house with growing children, everything is just a learning experience. In those formative years of your kid, you must ensure that your child learns as much as he/she can.
But there is no point in just teaching them everything and letting them forget. Enough reinforcement is needed to ensure that your child retains all the knowledge you give to him/her.
Printed acrylic glass sheet can be customized and added around your house, especially in your child's playroom. The prints could include letters of the alphabet, pronunciations, numbers, and more.
In addition, you could get printed acrylic sheet with blocks in math and use them as dry erase board to accustom your child to number writing.
9. Kitchen Cabinet Glass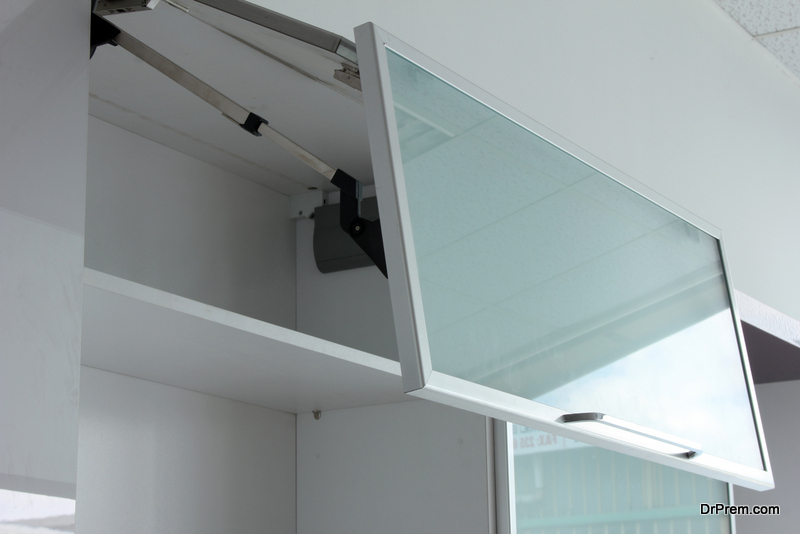 Kitchen is the one place in your house that has the most cabinets. It makes perfect sense to add plain old tinted glass for these cabinets and get the job done.
But, how do you even get creative with your cooking with dull old cabinets around you?
There is a reason that cooking is an art. Then, why not compliment it with more visual art around you?
Add printed acrylic glass in your cabinets instead of just plain boring glass sheets. You can guarantee that your cooking will be solid and exciting if you have things around you that inspire you. And reinforce why you love cooking so much.
However, there is no comparison between the utility and function of both commodities, as they are almost similar. But, the utility of acrylic may be greater.
So, add printed acrylic sheets to your kitchen today.
10. Dining Table Glass
The more you eat, the healthier you are. If you eat a balanced diet, you will love your life.
But most people tend to forget their eating portions and either eat too much or too little. A way around this problem is to have your dining table surface made out of printed Plexi& acrylic glass.
When your portions are printed on the tabletop and in front of you as you eat, you'll not miss out on your portions.
11. Plexiglass Vases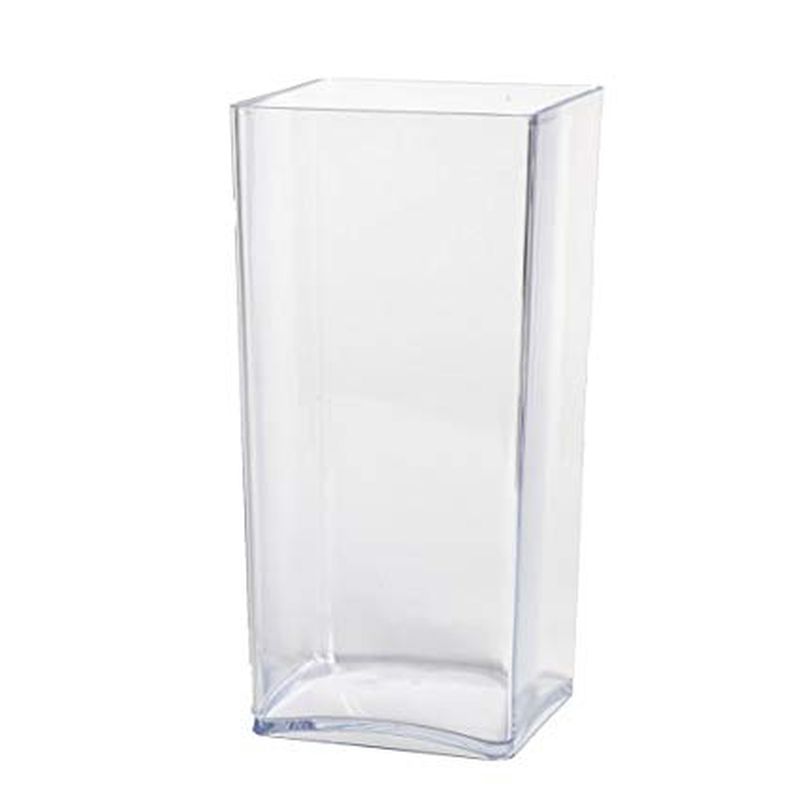 Do you know what looks better than plain vases in your house?
Flowers in those vases!
But what looks even better than flowers in those plain vases?
Flowers in printed colorful vases, yes! 
The most beautiful part is, with the water inside, printed vases pop-up, completing the colorful flowers.
But people rarely spend on printed vases because they break so often. So, a great way is to have your vases made out of a printed acrylic sheet.
Why?
Because acrylic glass is shatterproof. So, there is a much higher chance that when they fall, these vases will not break. And even if they do break, at least you do not have to deal with all those shattered pieces that could bring so much harm.
Final Word
Plexiglass is not just a brilliant invention of the past century, but it also allows your home interior to be creative and self-expressive. Its safety features and better light dissipation allow Plexi& acrylic glass to take the lead over standard glass.
The cost for plexiglass may seem more than tempered glass, but in the long-run, with a longer life, acrylic glass is cheaper. That's why you find people preferring plexiglass for their household decor rather than regular glass.
Looking for a trusted supplier of plexi& acrylic glass? Fab Glass and Mirror is our highest recommendation. They are not only a renowned manufacturer and supplier of glass products but also ensure top-notch experience.
Article Submitted By Community Writer