Introduction:
Smart watch is now the most happening item in technology market. Although smart phones are still ruling the market with a larger amount of share, but, with the rapid growth and progress shown by the smart watches, it is believed that it can surpass the volume of smart phones in no time. With technology is being termed as ever changing and young generation always attracted towards the latest gadgets, more and more companies are coming into the market with several new concepts of technical gadgets those can be used at any time. Smart watch is such an item. The entire initiation was done by the market leader Sony with its first series of smart watches, leaving a mark to the analysers and experts. They showed the path that beyond smart phones, some other devices can acquire such popularity and it is now a proven track that the sales of the smart watches have hit the market with a bang. Year 2012 saw sales of only 330000 smart watches all over the world where in 2013 it will be around 500000. This rapid increase in growth of customers and in turn revenue generation, has attracted several other reputed technology giants to enter into this smart watch market and as  a result, after Sony and Motorola, initially Pebble and then Google, Samsung, Microsoft as well as Apple has started to design & develop smart watches as per themselves.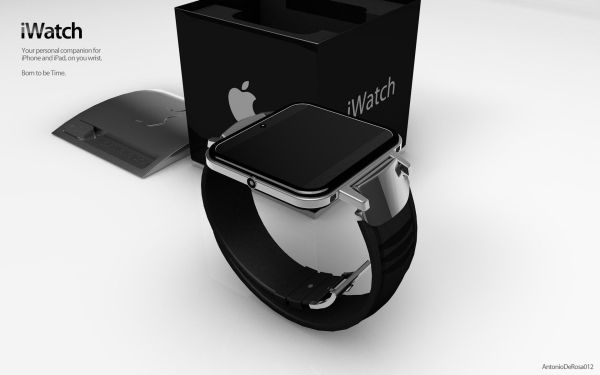 Apple's Foray:
In fact, as Apple is always been termed as the trendsetter, but, in case of smart watch, it came off late into the market and now planning to take this watch in a new level as per the standards of Apple is concerned. After I pad, iPod, this latest offerings from Apple has made sparkles in the market and they are already hiring top techies to develop this iWatch. As Apple is known for its innovative, consumer friendly product design and a special touch of technology, so it is believed that Apple is looking to recruit such experts who can match with the Apple DNA. Although Apple has neither confirmed nor denied that they are going to release iWatch, but as per market experts, iWatch will soon see the sunlight and being an Apple product, it will be for a long term use. Some new top level recruitment in Apple and its trademark application at Japan, Russia confirms that Apple is seriously thinking on iWatch- A watch that can act as a Smartphone without being carried. This wearable device will add extra glamour in you and you can have multipurpose activities using a single watch.
Market Trend:
Market rumour was Apple will launch its iWatch in 2014. But keeping latest developments into consideration, it may differ as Apple still searching for a perfect design. Already in March, Apple had filed for a patent related to curved screens and batteries pointing significantly that they are seriously thinking on a wearable gadget but they may hold it back to check the real competitions as others also coming into market with their own smart watch. Sony has already launched its smart watch range and planning to release the second phase very soon. These android enables smart watches can easily be paired with your Smartphone on the go. Similarly, Pebble smart watch is rectangular in shape with side buttons for navigation and installed apps to get some quality output. Google as well as Microsoft too are in the testing spree. To compete with all, Apple needs a cutting edge technology to convince all its buyers and that's why this giant organisation in so much focussed to recruit only such people who can make a stylish yet effective iWatch.