Does your bathroom look tired and a little outdated and you cannot afford a whole makeover? Don't worry; there are several easy, brilliant and affordable ways for bathroom decorating on a budget. Once you have read some of the decoration ideas listed below, you will see that updating your bathroom without the need for expensive renovation is easier than you thought.
Paint Your Bathroom
Colours have a major effect on the overall appearance of a bathroom and on the ambiance radiated through them. Changing the floor tiles of your bathroom may be expensive and complicated as it may require the help of interior design experts. However, painting your bathroom something that anyone can do and is relatively cheap. You may be surprised by the overall difference that a coat of paint can make, especially in the bathroom. There are paints specifically for bathrooms that discourage mold growth and are best suited for humid atmospheres. Your choice of colours, however, is not limited. You can choose the best colour to suit your tastes and preferences.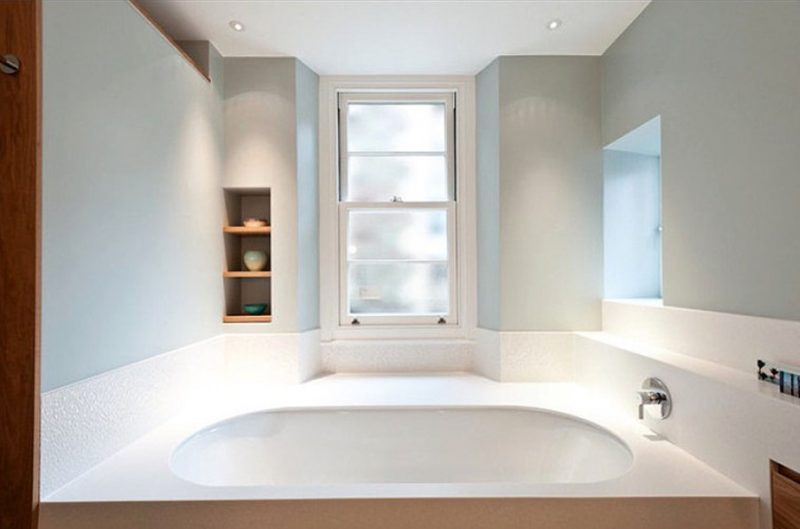 Image sourced from Pinterest
Bring Colour from Images
Not a lot of people think wall art style decorations can happen in the bathroom due to moisture and heat. However, the availability of quality acrylic prints means that this is no longer an issue. Choose some great photos, get them printed on acrylic and you have yourself a great way to pep up a tired bathroom, for way under $100!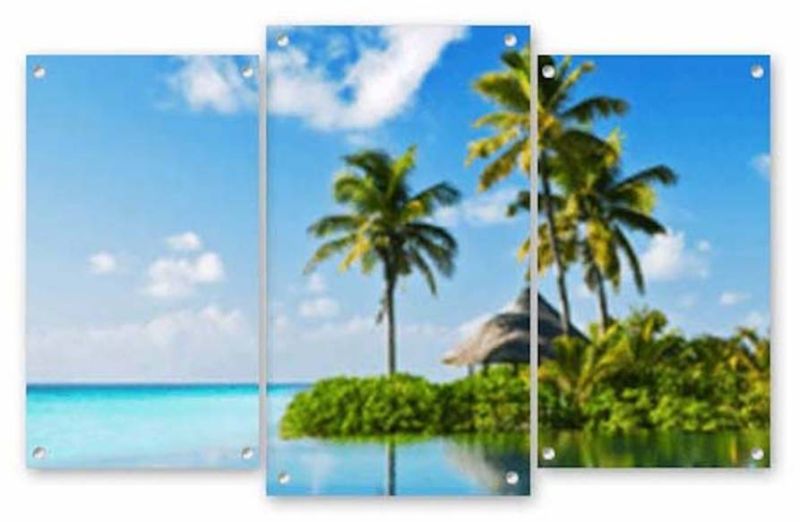 Image sourced from The Canvas Factory
Think About the Vanity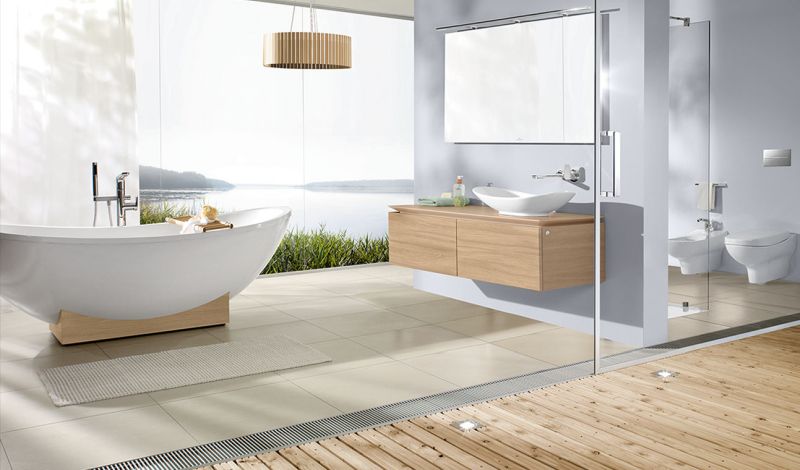 Cabinets and vanities tend to create attention in the overall appearance of a bathroom. If your cabinets or vanity could use a little makeover, you can start by getting rid of everything you don't need or no longer use, that gives a cluttered look in the bathroom. If after this you still have a sad boring look, you can consider painting your bathroom doors or even change the cabinet knobs on if necessary.
Use Mirrors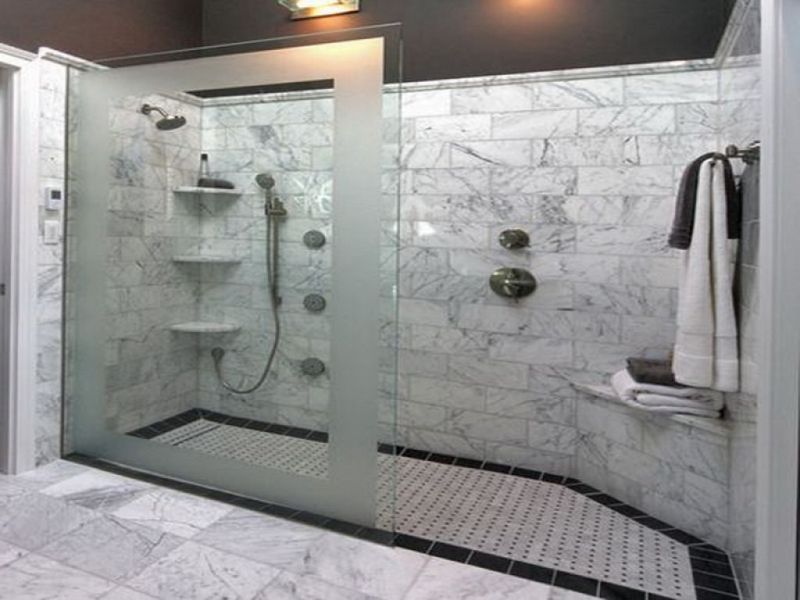 After you have determined the size of your vanity, then it's time to choose the mirrors. The mirror shouldn't be larger than edges of your vanity. You can have a single mirror cut to fit over the bathroom vanity. For a more contemporary look, you may want to leave the mirror unframed, but you also can choose to add a frame around the mirror(s). For a more traditional look, you can hang an oval-shaped mirror over your bathroom sink. If you have two sinks, you can hang a mirror over each bowl. You can even hang two different, but complimentary mirrors over the sinks to express your style and give the bathroom an individual look.
Accessorize Your Bathroom Decoration
Changing even the smallest detail can bring a big improvement in the overall appearance of the bathroom. For instance, replacing an old shower curtain with a newer contemporary one, no matter how cheap it is, can make a huge change. There is a wide variety of shower curtains available in different designs and colours, and at a pocket-friendly price. Choose one that will easily integrate into the theme of your bathroom decor or one that will best suit your needs.
Paintings, photographs, and other accessories of art can make the room more personal. You can also purchase a new set of hardware at a relatively cheap price. Unless you are planning on replacing your faucets, it's always a nice idea to match your new hardware with the finish of your current faucets. If you are going for new faucets, then you can go for pieces with more style and personality.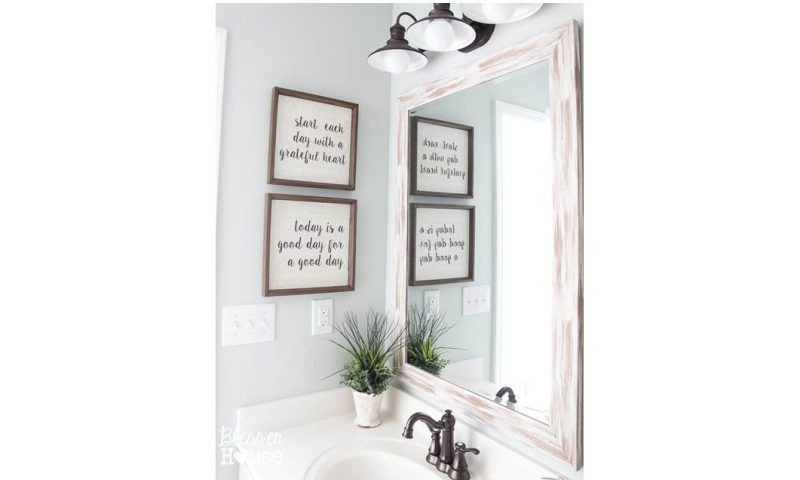 Image sourced from Freshome
Lighting Fixtures
Lighting fixtures are hung over the mirror(s) to give you the much-needed lighting for your personal grooming. Other fixtures that can be used are wall sconces which can be placed beside your mirror(s). You may also need a ceiling fixture for the overall lighting in the bathroom. Recessed lighting is one of the most common types of lighting fixtures used for this purpose.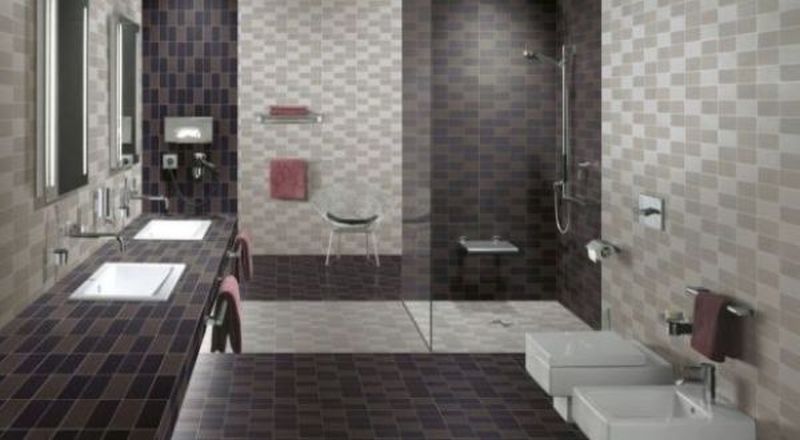 These are just some of the ideas you can use for bathroom decorating on a budget. You can try all of them or just one or just come up with some ideas of your own. Just because you have a tight budget does not mean that you can't give your bathroom a face-lift and have fun!
Article Submitted By Community Writer