Nearly thirty years ago in an abandoned London Docklands building, a rag tag group of art students displayed a painted door, a pile of metal, and some flickering light bulbs to esteemed visitors including Charles Saatchi, Norman Rosenthal and Nicholas Serota. The exhibition, titled Freeze, would turn out to be a defining moment in British art history. It brought together a group called the Young British Artists for the first time.
The Young British Artists (known as the YBAs) were active throughout the late 80s and early 90s, and some of them are still active today. They exhibited individually and together, and they had a huge impact on the global art landscape. Among them were some of Britain's most famous contemporary artists: Tracey Emin and Damien Hirst.
The YBAs popularised conceptual art—art which is more about ideas than aesthetics—often displaying installations rather than traditional paintings or sculptures. This approach has changed the art world for good. Some loved it, some really hated it. But the cultural impact is undeniable. So thirty years on from Freeze, where are the YBAs now?
Damien Hirst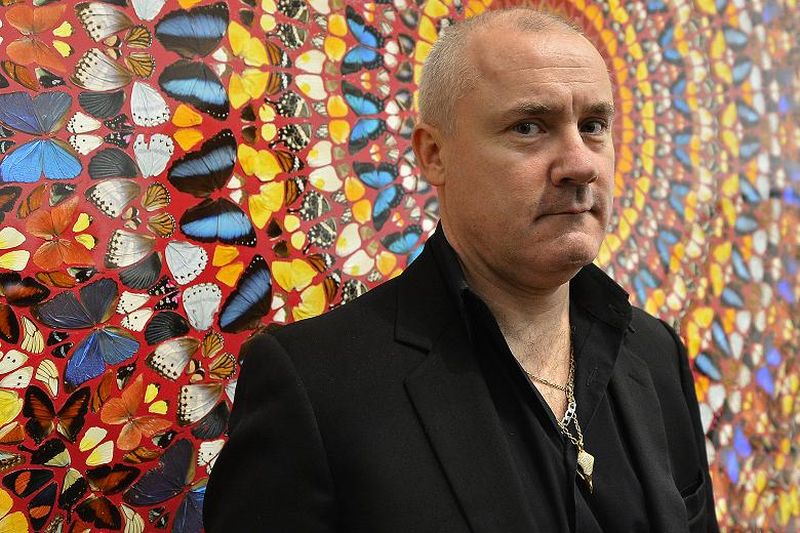 Image Source : konbini.com
Hirst was the curator of Freeze, and one of the most successful members of the YBA movement. Influential art collector Charles Saatchi described him as one of only four artists who would feature in an art history book from 2105.
Some of his most famous works include: The Physical Impossibility of Death in the Mind of Someone Living, which is the carcass of a dead tiger shark preserved in a tank of 5% formaldehyde solution; and For the Love of God, which is a human skull encrusted with 8,601 diamonds.
Hirst is currently displaying one of the most ambitious exhibitions of his career. Treasures from the Wreck of the Unbelievable purports to be findings recovered from an Ancient Greek shipwreck. Housed in a 5,000 square foot venue in Venice, the exhibition has garnered some of the most universally positive reviews of Hirst's career.
Tracey Emin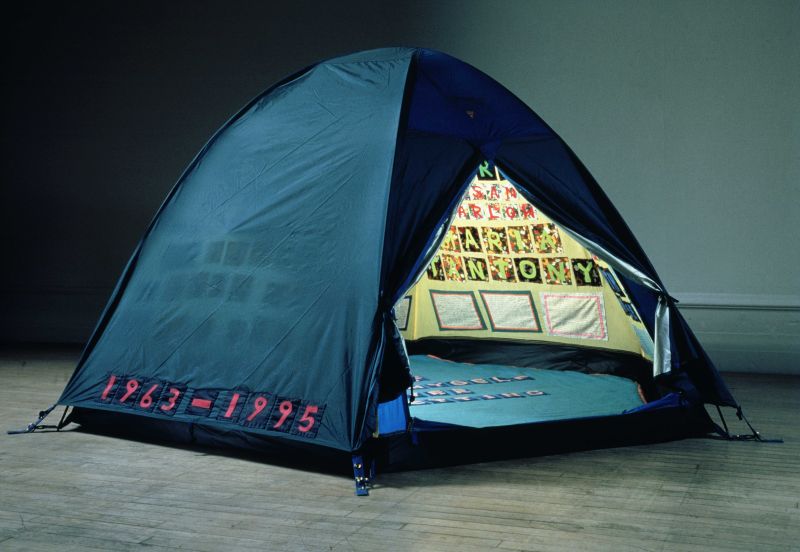 Image Source : traceyeminstudio.com
Another of the YBAs biggest celebrities, Emin became famous for her intensely personal art works. She was known as the enfant terrible of the YBAs for her anarchic attitude.
Major works by Tracey Emin include Everyone I Have Ever Slept With 1963–1995—a tent emblazoned with the names of everyone the artist had shared a bed with; and My Bed—a dishevelled bed surrounded by detritus, suggesting the artist had slept and lived in it for a long time. In the year of My Bed's first exhibition, Emin was nominated for the Turner Prize.
Emin has recently moved to Margate, her home town, and the location of a new Tate Gallery, at which she unveiled a reconstruction of her classic work My Bed.
Ian Davenport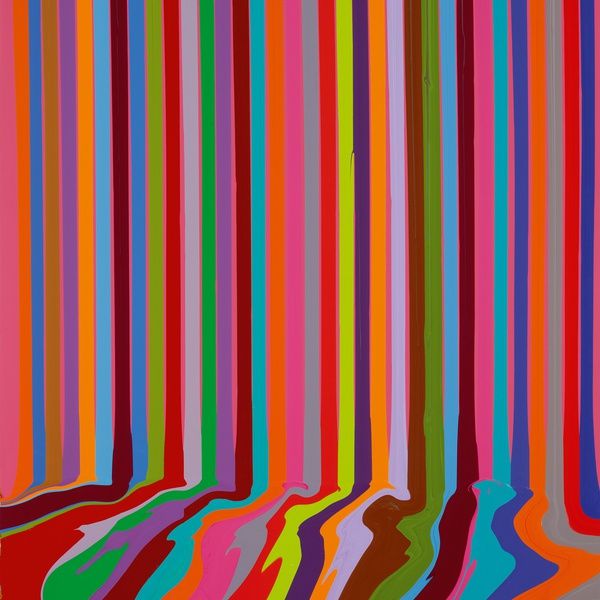 Image Source : iandavenportstudio.com 
Davenport never reached the mainstream fame of Emin and Hirst, but he perfected a unique technique unlike any of the other YBAs. Rather than creating conceptual installations, Davenport is known for pouring paint over canvasses to create patterns.
Davenport's major works include Poured Painting: Blue, Black, Blue, which consists of three blue paintings, each with a thin black arch; and Poured Lines: Southwark, one of the artist's many Poured Lines paintings, which feature thin stripes of paint poured over a canvas. In 1991, Ian Davenport was nominated for the Turner Prize.
This year, Davenport was commissioned by Swatch to design a pavilion for the 57th Venice Biennale. He also created a limited edition Ian Davenport watch for the event. A major retrospective of Ian Davenport paintings is due to take place at the Dallas Contemporary in 2018.
Sarah Lucas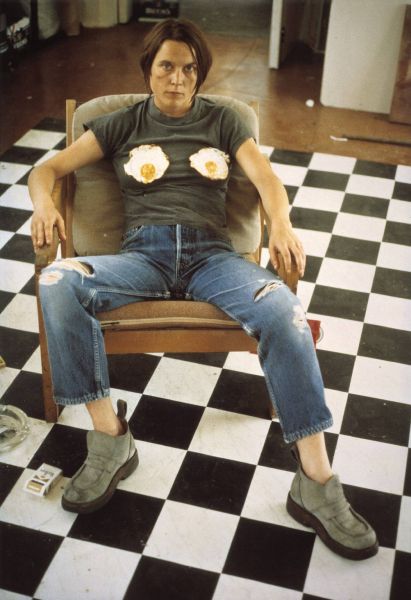 Image Source : tate.org.uk
Sarah Lucas was at one point more famous than Tracey Emin, as Emin herself acknowledges. Once described as "the wildest" of the YBAs, Lucas is known for her self portraits and sculptures using found objects.
Lucas' famous works include Self Portrait with Fried Eggs—an image of the artist sitting on a chair with a fried eggs on her chest; and Bitch—a t-shirt with two melons in it stretched over a table.
Lucas recently opened a major exhibition at the Fine Arts Museum of San Francisco. Good Muse pits her own feminist sculptures against Auguste Rodin's classical works, also on display in the museum. Lucas and Emin recently donated artworks to a charity auction to help victims of the Grenfell Tower fire.
They may not be so young any more, but the Young British Artists have more than earned their place in the British art pantheon, their exhibitions still making waves just as Freeze did years ago.
Article Submitted By Community Writer