Homeless people are finding a new solution in America. People and organizations are making them 'box' houses out of wood. These wooden cabins and canvas tents are set up on pavements and empty spaces. The structures are quite rudimentary, and the residents have to share a toilet, shower and kitchen tent. Though the box houses keep the people out of the roads, but most of them do not have any electricity or heating. The debate now is whether box houses for homeless are actually helpful or are they leading to the creation of shantytowns? Let's take a closer look:
Why are box houses for the homeless finding such popularity?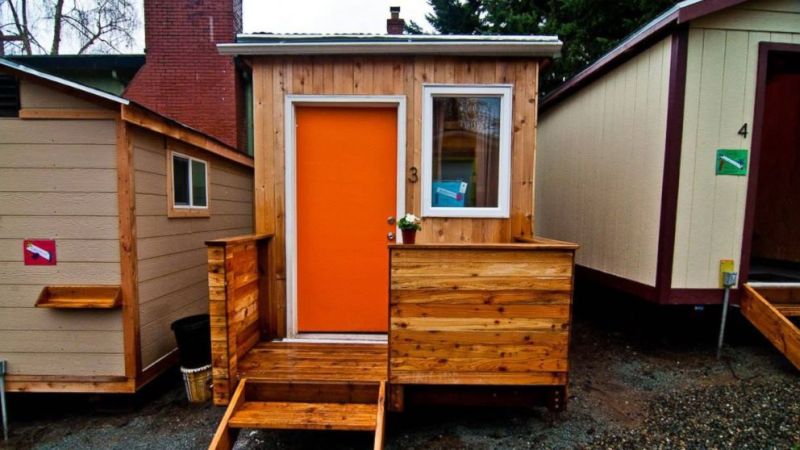 Image Source : s.abcnews.com
Box houses are an affordable solution for the solution. These basic structures are either wooden cabins or tents, which do not keep out the cold. People do not seem to have any objection to these shelters, and think they are contributing to a good effort when they finance these box huts.
As a result, the tiny houses for the homeless have mushroomed all over America. They have been spotted in 10 states, including New York, Utah and Florida. The box houses for homeless are most noticeable in Pacific north-west and California. In fact, some liberal American cities have stopped banning the illegal settlements, and have instead started funding camps which include cardboard shelters. These shelters, which were earlier banned as being non-habitable, are now promoted and built by the city itself.
Affordable housing or shantytowns?
Though box homes are an affordable solution, costing next to nothing compared to conventional houses, there are many who argue that this type of housing could lead to creating shantytowns. It could be right, as the homes are usually in encampments, outside of the city. Does it mean that affluent people are trying to keep the problems of society out of sight? And save money on heating and electricity expenses, which regular shelters have to provide?
Even though the homeless appreciate this basic roof on their head, they also admit that people could suffer from hypothermia i.e. extreme cold and die. Some people believe that a cluster of the homes, which are slightly better than cardboard shelters, are nothing but slums. Box homes cannot be taken as an urban housing for the homeless.
Some experts say that clusters of the ramshackle huts may end up in the creation of shantytowns which might become another problem for the cities.
Tiny houses offer privacy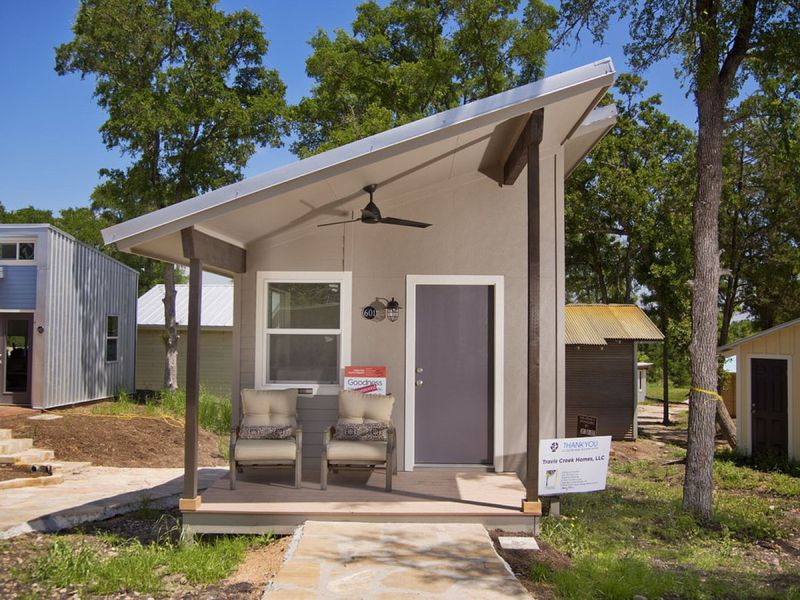 Image Source : cdn.vox-cdn.com
One of the arguments for box houses for homeless is that they offer much-needed privacy to the residents. The homeless people staying in the huts appreciate the fact that they are able to lock their doors and call the tiny space their home. In permanent shelters, which are usually overflowing with people, the environment is noisy and public.
In box huts, families can stay together, and children can pay attention to their studies, even though they may have to study using flashlights.
These huts are a solution for homeless people who have pets, and for couples who have to separate, as many shelters have rules banning pets and couples.  Thus, couples and people having pets have a place to stay together.
So, one of the chief reasons for the success of box huts, is the privacy they offer, even though they may be lacking in basic amenities. In fact, when some box hut residents were given electricity and heating, they refused and asked for more box huts to be built. It was found that box huts were empowering and gave a sense of self-respect, which is more important to the homeless, rather than amenities!
The homeless have to be a part of urban housing
A consultant for the Seattle Mayor, advising on the homeless shelter policy, is against the city funding temporary shelters. Her advice is to construct permanent but affordable housing for those who cannot afford it. 
American cities cannot ignore the homeless and shift them to facilities which do not have any warmth or lighting or water. It is just a step higher than sleeping on park benches and does not offer much protection from the cold. According to some of the residents themselves, anyone residing in the box houses for homeless can suffer from hypothermia, especially children and the sick. Families with small children find it difficult to remain in the tiny houses, as there is no TV and no space to move.
State governments should therefore build more permanent shelters for homeless people, which should be free, safe from the elements, hygienic and have the basic necessities, such as ample number of toilets and kitchens. The same box huts could have water, electricity, plumbing and so on, to make them actual residences.
Though box huts offer privacy, and some amount of dignity, they also can stigmatize the homeless people, as they are still on the fringe of society and not a part of society, in spite of not sleeping out in the open.
Box huts should not be the ultimate solution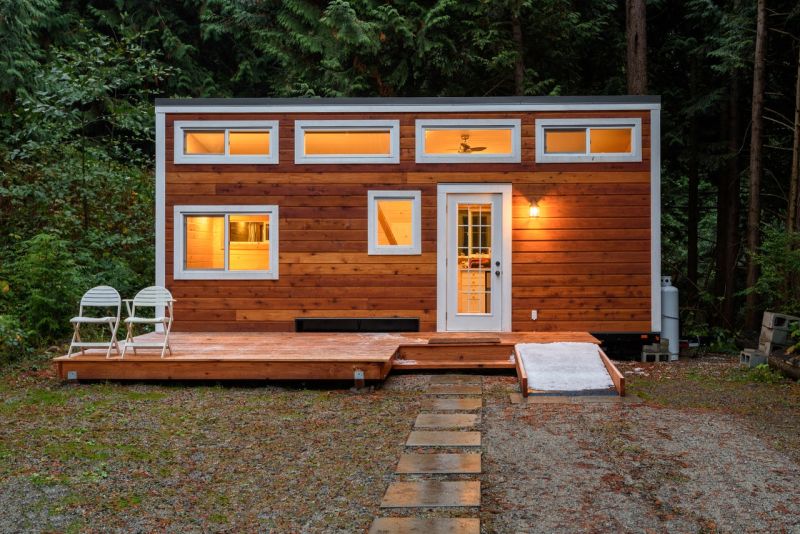 Image Source : outline-prod.imgix.net
As citizens, every person has the right to proper living quarters. Society and cities should not consider amenities-lacking box hut encampments as the final solution. They should be considered as merely a stop-gap solution, till permanent homes are made available for them. These homes may be better than nothing, but once the homeless are out of sight, they should not also be out of mind, which can easily be the case.
Once the cities move the homeless to the box houses, citizens and the government may forget about their plight, and the temporary shelters may become permanent.
What is the next step?
The next step is to construct permanent dwellings along with the temporary huts. In Seattle, where there is a severe shortage of permanent shelters for the homeless, the city has granted permission for cabin clusters to be built on public and private land. The tiny permanent homes cost only $2,200 to make and are exempt from the regulations which govern residential buildings. These will take time to build and in Seattle, the box homes are a temporary solution, till the homeless can be shifted to affordable homes.
Thus, if box homes are considered to be temporary, then they are a part of the solution, and would not be a problem in the future. Permanent housing is a basic fundamental right for everyone, including the homeless, and is perhaps the only acceptable housing solution for the homeless, not box homes.