A glass coffee table looks stunning and is versatile enough to match with any decor style, ranging from traditional, classical to modern and minimalistic. Its upscale and fashionable look can make it the focal point of your room. Your glass coffee table needs proper care and maintenance to keep it looking new and shiny.
Here are a few tips to help you maintain the pristine look of your glass coffee table:
How should you clean your glass coffee table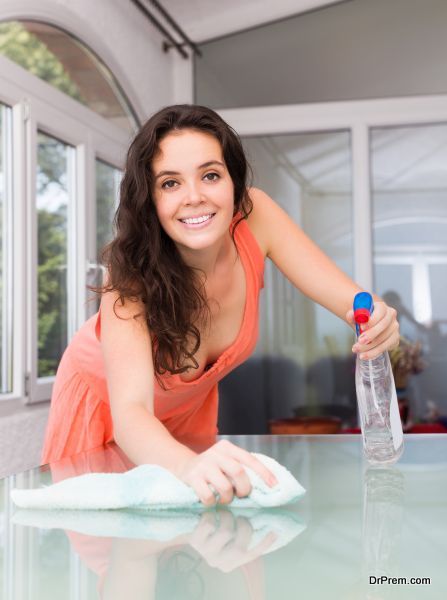 Glass coffee tables require proper care and maintenance – they need to be cleaned regularly with the right products. There are plenty of cleaning products for glass, which you can use to clean your glass table, but don't use any abrasive material to clean it.
Do not pile heavy items
Though your glass coffee table might be quite sturdy, still you should not overburden your table, as the glass top might crack or break. Do not pile heavy books or boxes on your glass table.
Be gentle
Be gentle while putting things on your glass coffee table. Don't toss magazines or books on the table, but put them down gently. If you're serving food on your glass table, use coasters and place mats or a tablecloth. Coasters help to protect the glass surface from heat and also from the water rings caused by drinks. Using coasters means you have to spend less time cleaning up later.
Clean the glass surface regularly
The transparent quality of glass has also the tendency to show up dirt, streaks and fingerprints easily. Have a regular cleaning schedule to clean your glass coffee table to keep it shiny and clean.
Do not display items that might damage your table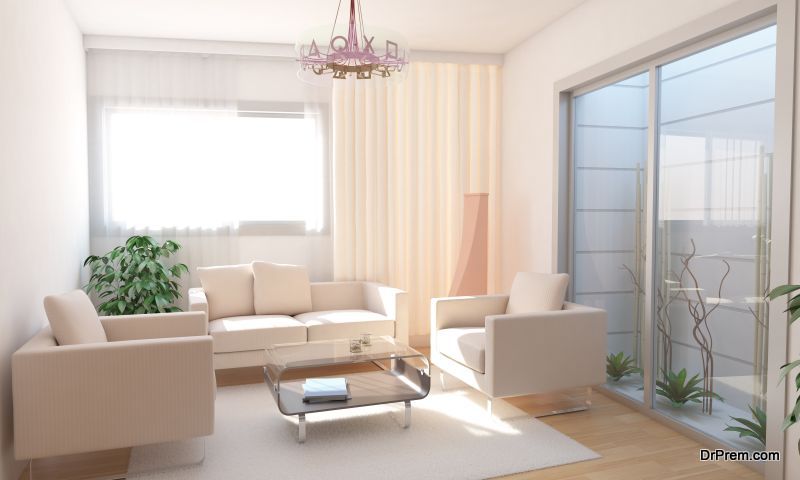 You can avoid your glass coffee table from scratches by taking care not to display accent pieces which have sharp and rough bases.
Use DIY cleaning solutions
If you like DIY options, then you can make your own glass cleaner – add 2/3 parts of water to 1/3 rd parts of white vinegar and use this to clean your coffee table. Swiping with newspapers is a good option as it doesn't leave any lint behind.
How are streaks formed while cleaning?
You might notice some white streaks after you have cleaned the glass surface of your coffee table. This could be due to the cleaner leaving residue, or the type of cloth you're using to clean. If the cloth is not absorbent enough, you would just be moving the moisture around the table instead of cleaning/removing it.
How to remove streaks while cleaning
To prevent streaks on the glass surface, you should use a good quality cleaner which evaporates off the glass. Also, use newspapers to clean instead of rags, as they won't leave any marks. Be careful of any rings or other jewellery which might scratch the glass surface while cleaning.
With proper care and maintenance, you can keep your glass coffee table in the best shape for many years. And it will look as good as the day you bought it!
Article Submitted By Community Writer