Mumbai is a city of contrasts. The limitless riches of its financial industry and the glitz and glamour of the Bollywood industry stand in stark contrast to the deprivation of the city's slum areas. Modernity meets tradition, opulence meets hardship and control meets chaos. But Mumbai thrives on its diversity, and its unparalleled energy has seen it become one of the world's most important cultural centres.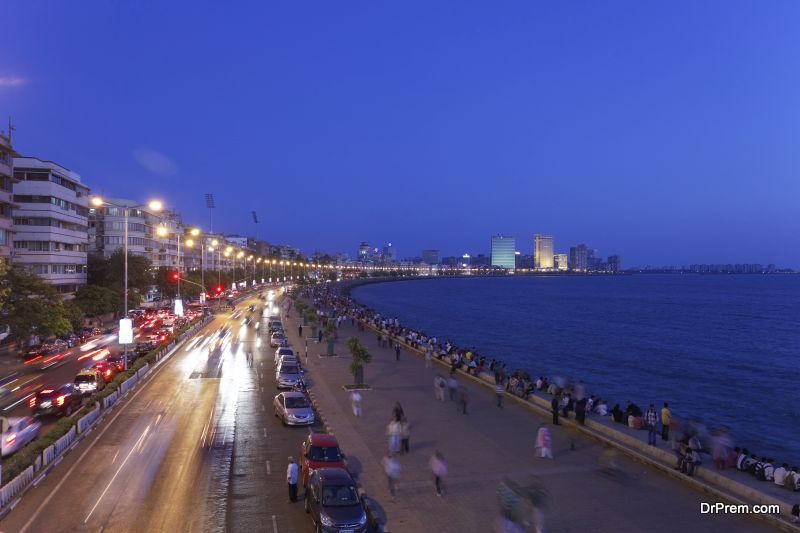 India's largest city is enjoying something of an artistic renaissance. Its vibrancy makes it fertile ground for exploring new ideas and concepts, and a new wave of contemporary artists have flocked to the city to feed off its inspiration. Some have incorporated indigenous traditions into their work, while others have introduced practices from outside the subcontinent. We take a closer look at how some of the city's most innovative creatives use Mumbai as their muse.
Exploring identity in a multicultural metropolis 
As the financial, commercial and entertainment capital of India, Mumbai has become a melting pot of ethnicities and cultures. Even before the city's transformation in the modern age, identity in Mumbai has undergone several major transitions – from ancient dynasties to Portuguese and British colonialism. But now, more than ever before, cultures are intertwining and traditional boundaries of identity are blurring.
Multimedia Indian artist Owais Husain is known for his thought-provoking art installations that explore themes of identity, displacement and memory. Using film, photography, painting, installation and poetry, Husain explores the evolution of identity from one generation to the next.
Examining conflict in a confluence of faiths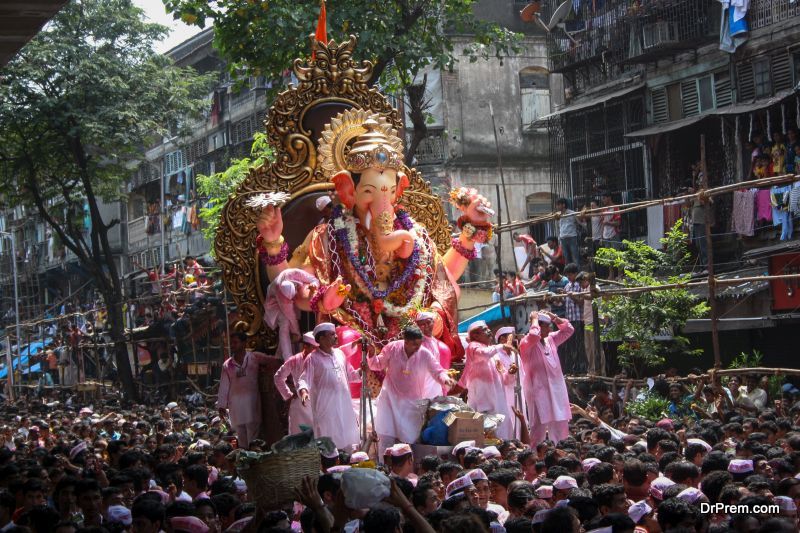 Mumbai's population is predominantly Hindu, although it also has a very large Islamic community and smaller Buddhist, Jain, Christian and Sikh communities. As such, religious conflict has historically been an issue in the city, as is the case across much of India.
TV Santhosh, the Mumbai-based painter, is quite famous worldwide. One of Santhosh's most powerful exhibitions, Living with a Wound, was created in response to the November 2008 terrorist attacks in Mumbai. In one painting, a woman searches through the rubble carrying a child's photograph. In another, a sniffer dog works outside the Taj Mahal Hotel where a car has just exploded. The viewer is forced to confront the universality of human cause and consequence, irrespective of their perspective.
Criticising social hierarchy in a city of inequality
Mumbai is accelerating towards the future at breakneck speed, but as it does, inequality between the rich and poor stretches even further. On top of this, status in Indian society continues to be an issue of contention. Centuries of tradition means that gender equality is still in the early stages of a modern transition.
Gitanjali Dang, founder of Mumbai-based itinerant arts lab Khanabadosh, challenges hierarchy and status in Indian society. Dang curates off the grid, thought-provoking literary shows that are both conceptual and socially charged. A recent work, Love in the Time of Choleric Capitalism, explored the invisible hierarchies that exist in society. Her criticism and articles have appeared in several international publications including Frieze and the Times of India.
Article Submitted By Community Writer