The modern employers understand that the productivity of the workers depend a lot on the work environment. To enhance the quality of the office you have to install appropriate cubicles or create workspace where the employees can work without any hindrance. Architects and designers are everyday coming up with innovative workspace and cubicle designs.
Modular cubicles help workers store their necessary work things and organize their files properly. However, designers have gone even beyond general modular cubicles to provide great working experience to your employees. In the following, we have enlisted five most awesome cubicles and workspace designs.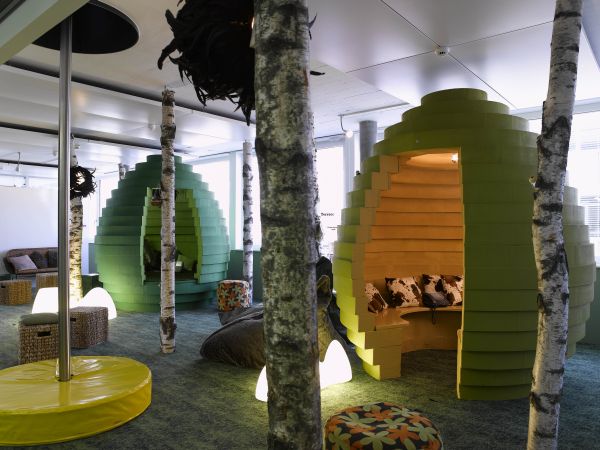 Google's Cubicles:
Camenzind Evolution is an architecture firm that got a chance of working for Google. They designed unique cubicles for the Zurich office of Google. Surprisingly despite of the unconventional structure and shape of the cubicles Camenzind Evolution managed to keep the costs low and within budget. The beehive, igloo and cable car shaped cubicles were designed keeping in mind the requirements of the Google employees. Each of the 350 employees of Google's Zurich office was interviewed for this purpose.
Studio 53 Cubicle Concept: 
The Studio 53 is a conceptual workspace design created by the architecture firm Steelcase in 2006. Inspired by the famous Studio 54 1970s disco in Manhattan, it offers some private space inside the office for executives to hold quick meetings and share their work related issues. An advertising agency, Leo Burnett, bought this concept design and turned it into reality.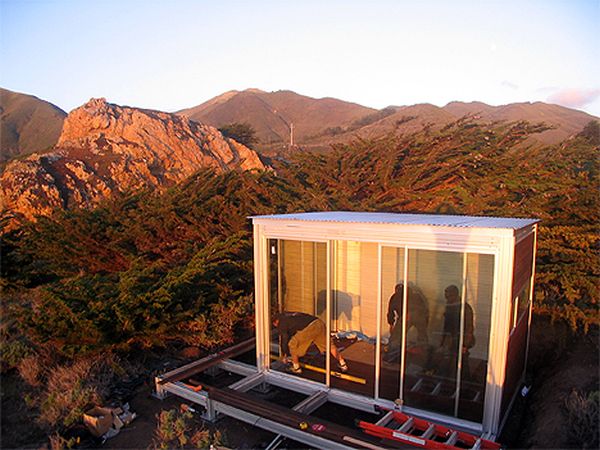 Kithaus K3: 
Kithaus is an architectural firm, which manufactures specially designed 9'X13' cubicles. You can use it inside your house or fix it even in your backyard. The doors and windows are double insulated and for installing it you will not have to build any foundation. You can use this type of cubicle for other purposes like meditation, yoga room or a personal space for relaxation.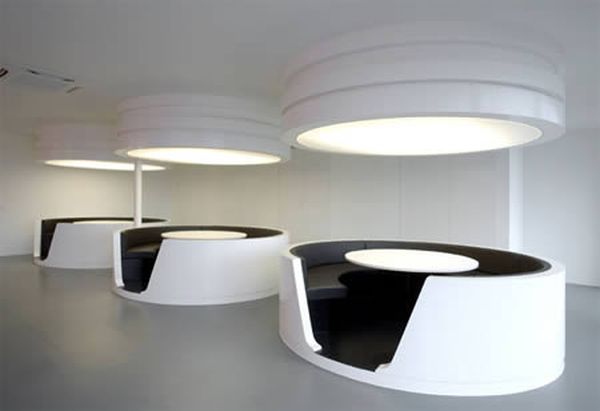 A3 Curvilinear Cubicle: 
Hani Rashid, the co-founder of the architectural firm Asymptote Architecture in New York, has used semi transparent material to give a modern twist to the boring office cubicles. The side openings are wide so that the employees working do not feel claustrophobic.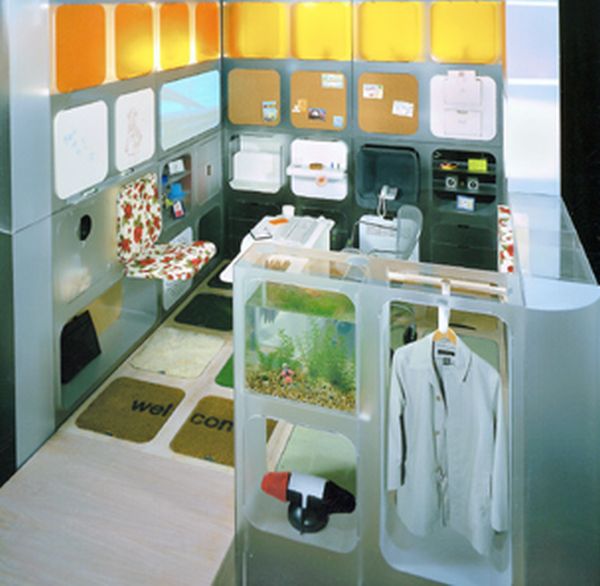 Dilbert Ultimate Cubicle: 
The Dilbert Ultimate Cubicle takes modular cubicle designs to the next level. You can customize the walls according to need and make workspace more convenient and suitable.
Summary:
Modern cubicles and workspace modules are designed keeping in mind the requirements and comfort of the employees. Employers are giving more importance to creating healthy working ambience than convention.