Most homeowners want two things when it comes to zeroing on a property – a beautiful home and a beautiful lawn. Curb appeal is fundamental to homeowners who take pride in their surroundings, and a lawn plays a massive role in that. So how do you give your lawn the home field advantage? Follow these five tips from Discover Ziehler Dayton Ohio.
1. Water It Properly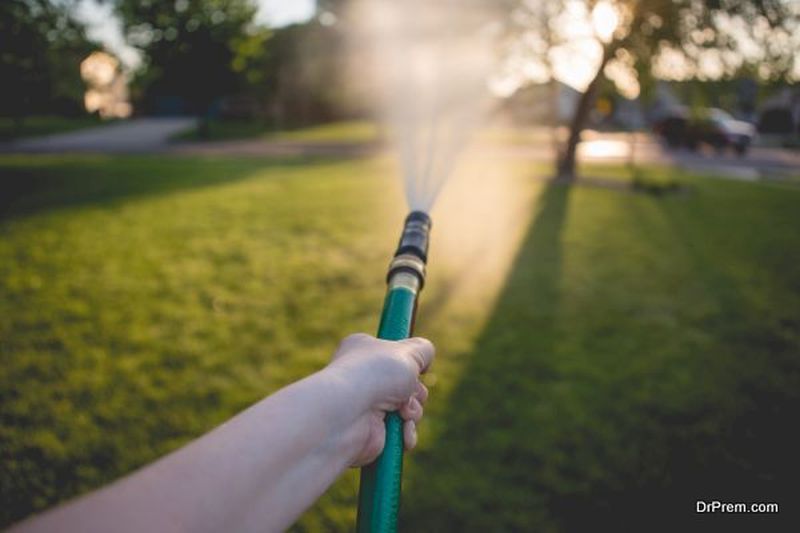 For your lawn to grow correctly and to look like it's got a home field advantage, it must receive the right amount of water. Mother Nature provides nutrition to lawn grass, but you can't rely on her, and she may not always do the best job. She may overwater your grass or do the opposite by not providing it with enough water. The same goes for your efforts. You'll need to ensure that the lawn isn't getting water too much or too little.
The best way to hydrate your lawn correctly is with an automatic sprinkler system. These are designed to give your yard the appropriate amount of water. Furthermore, the best systems work with Mother Nature to automatically shut off when rain is present. When it comes to installation, calling in a professional installer is your best bet. They can add an entirely new sprinkler system or create add-ons for places that need additional coverage.
2. Give It Enough Sunlight
Grass needs more than just water and good soil to grow. It needs sunlight. So if large portions of your lawn are heavily shaded, and these portions of your yard look dry and dead, there's a good chance your lawn needs more sunlight. There's a natural process called photosynthesis. Grass uses the sun's light to synthesize food from water and carbon dioxide.
There are some things you can do to correct this problem. One, allow your grass to capture more sunlight by keeping the blades of your lawnmower set to three inches. Two, chances are trees are the culprit. Instead of cutting them down, prune them. Three, choose shade-loving ground cover as an alternative for grass in areas that are deeply shaded. With the right plan, you can attractively team ground cover and grass.
3. Tackle Grubs and Other Pests As Soon as Possible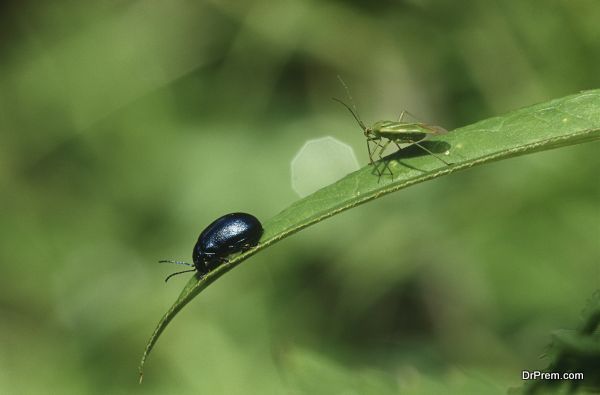 What's one thing that can ruin the grass that the neighbors have begun to envy? The answer is insects that feed on grass. For example, grubs are a common pest that wreaks havoc on many lawns out there. Grubs are the larva of beetles. When beetles feed on lawns, they lay their eggs in the soil of the grass. The eggs hatch as grubs, which feed on the lawn, thus causing destruction.
How do you know if you have grubs?  Other than seeing them for yourself, are animals and birds grazing on your grass? During the summer months, can you easily peel back entire sections of your lawn? When you walk on your lawn, does it feel spongy? These are good indicators. To rid your lawn of grubs, you must destroy them, in the spring, before they hatch with either a professional product that you apply yourself or by calling in the professionals.
4. Remove Crabgrass and Other Weeds
Another common way for grass to ruin is the existence of weeds, such as crabgrass. What is crabgrass? It's a weed that appears annually and that, when it shows up, spreads thousands of seeds. This is a weed that does best in areas of your grass that are not as healthy as other areas of your grass, such as dry and thin patches. If you don't control grab crass, guess what? It can take over your entire lawn.
Generally, you can pull weeds by hand, use a gardening tool, use a chemical or a natural solution to chemicals. Dandelions, for example, are a weed that you can control by pulling the weed by hand or with a gardening tool. However, you can just pull out the stem, you need to make sure you get the entire plant including the root. For the hardy crabgrass weed, first ensure that your grass is healthy and thick, discouraging the existence of the weed.
A natural alternative to chemicals for crabgrass that may work is vinegar. It contains acetic acid that kills weeds. One-gallon of vinegar, with one cup salt, with one tablespoon liquid dish detergent, mixed and put into a spray bottle may work.
5. Winterize Your Lawn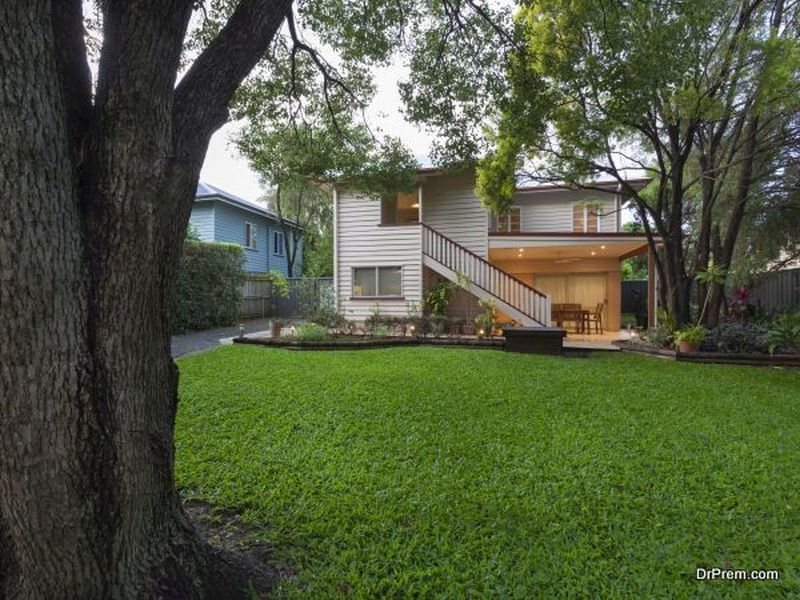 If your lawn is subject to all four seasons – spring, summer, fall, and winter, you'll need to winterize your lawn to help it look great. If you winterize your yard, it will have a much better chance of looking like it has the home field advantage come spring and summer. To winterize your lawn, the first thing you're going to want to do is to remove the leaves that hit your grass in the fall.
Raking and bagging leaves that have fallen on your lawn is very important. If you leave them on your grass, they will cause mold and ruin your grass for the upcoming spring. The second thing you want to do is to continue to mow your lawn right up until the first frost. Do this, and your grass has a better chance of looking healthy for the upcoming spring.
Finally, be sure to fertilize your lawn in the fall. You can buy something known as winter fertilizer. This is higher in potassium than standard fertilizers, and it will help your grass retain nutrients as it rests and then appears in spring.
Grass issues are a common problem for homeowners. Follow these five tips to give your lawn the home field advantage. Just mowing your lawn and watering it occasionally is probably not enough to produce a beautiful, enviable lawn. You'll need to take those extra steps to help you have great looking grass.
Article Submitted By Community Writer