Creating a welcoming and comfortable home requires finding the perfect combination of furniture and decor. After you choose that perfectly cushioned sectional, or hardwood dining set, you'd want to accessorize it with wall art, window art and window hangings like those at curtains.com. Curtains are a multi-use home accessory providing shade, warmth, and privacy, as well as adding that special flair to make your interior design pop.
Discover how to install the perfect curtains and curtain rods at your home to create that unique and inviting space you've always envisioned.
Installing your curtain rod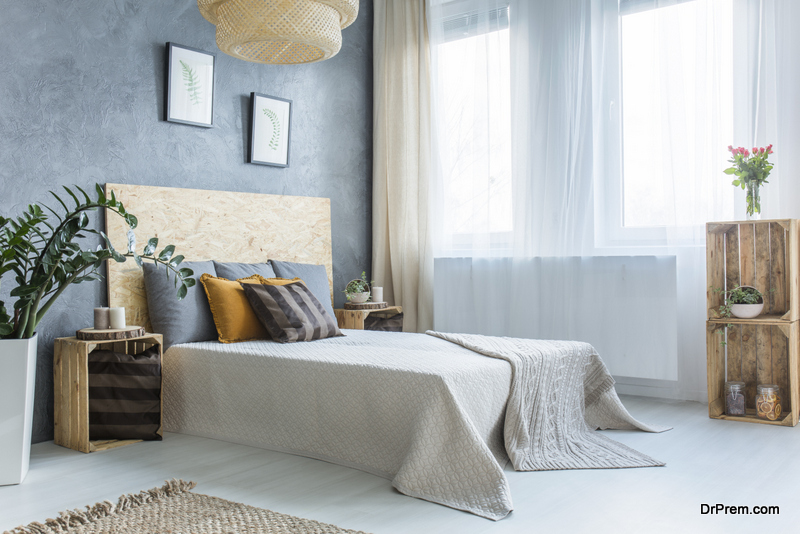 Before you get started you'll need to gather the correct tools. In general, you'll need:
A curtain rod with hanging brackets
Rod hardware such as screws and/or wall anchors
Pencil for marking wall measurements
Level for even hanging
Tape measure for accurate wall placement
Better Homes and Gardens advises you determine where you'll place your curtain rod over the top of the window based on your desired curtain length, usually just skimming or touching the floor for longer curtains. Measure the depth of your window frame. You'll want brackets that extend beyond this frame to ensure proper hanging. Use a pencil to mark your bracket position at least 6 inches from the outside edge of the window frame. Use the screwdriver to secure the brackets, and checking with your level to make sure items are even. Place the rod in the bracket, then proceed to hang your curtain.
You can also check out this how-to video for some additional do's and don't's.
How to hang corner curtains
Curtain rod placement in corner windows requires a little extra attention. SF Gate advises using a corner adapter, either flexible or hinged to unify two rods into a single look. Follow the same process as with regular windows above, marking holds and attaching the brackets with screws. Your curtain rods will need a little adjustment. Remove one finial from the end of each rod so they can meet in the corner. You may need to trim extra long rods with a cutting tool such as a hacksaw. Use the adapter on the unadorned and trimmed ends of the rod for a unified look. Remember to double check with your level, as this extended area will really show if things aren't square.
How to hang curtains in bay windows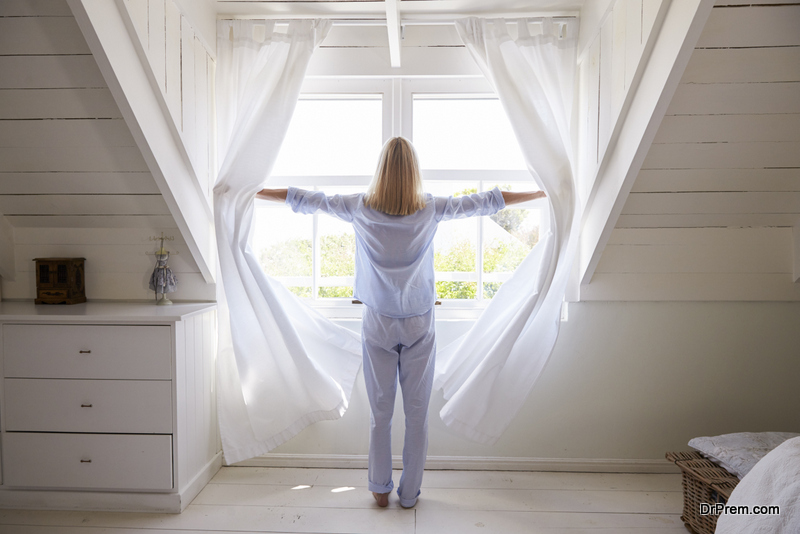 Bay windows, like corners, can pose a problem for homeowners. Often installed on the front side of the house, these gorgeous viewpoints really need curtains for privacy during the evenings. In a pinch, you can use a large curtain rod across the main wall, but this will only work if you don't plan to open or close your window treatment frequently. A curved curtain rod may work depending on your dimensions, but these are often custom products that are prohibitively expensive to most homeowners.
The most popular method to hang curtains in a bay window is to use three separate curtain rods. You can install three separate rods that do not connect or use the corner hanging method to create a more connected look. If you choose to connect all three curtain rods, flexible joint connectors may be easier to use since bay windows are not traditionally 90-degree angles. These angles may vary between windows too in older, or historic houses. Follow the above methods to install your brackets and connect your curtain rods. When it comes to add the connecting rods and curtains to the brackets, you may want to get a second person for assistance lifting the entire assembly.
Hanging curtain rods is the first step in your curtain home decor — but first you'll want to choose your curtains and hardware to match that perfect look. Get started now!
Article Submitted By Community Writer