As the sustainable beauty movement continues to gain momentum, more and more brands are looking for ways to make their packaging eco-friendlier. But designing sustainable packaging can be tricky – you want to make sure your products are well protected and look great, but you also don't want to use materials that will end up in a landfill.
Beauty brands are notorious for using a lot of packaging materials. All the jars, boxes, droppers, rubber, plastic lids and parcel packaging that are made for 30-100g worth of product, create a lot of waste. But becoming a sustainable beauty brand is not so easy.
What does a sustainable package mean?
There are a few things to consider when designating a package as sustainable. First, the materials used should be recyclable or compostable. Second, the packaging should be designed to use as little material as possible –think minimalist design. And finally, the packaging should be reusable or refillable whenever possible.
Now that we know what this is, let's discover some tips to help you design a sustainable package.
Design tips for sustainable package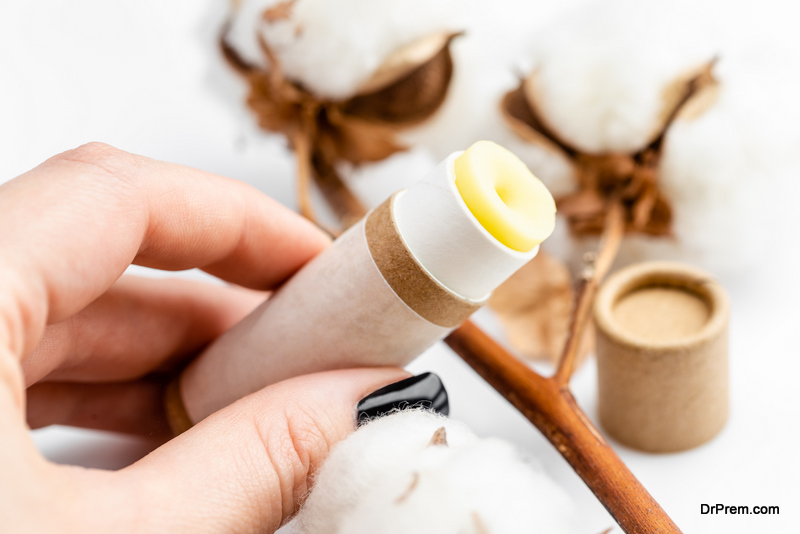 So, what's the best way to design sustainable packaging for your skincare products? Here are a few tips:
1. Use recyclable materials
When it comes to sustainable packaging, recyclable materials are a great option. Look for materials like glass, metal or even certain types of plastic that can be recycled easily. This way, you can be sure that your packaging won't end up in landfill.
2. Avoid using excessive packaging
One of the best ways to reduce the environmental impact of your packaging is to use less of it. Where possible, try to avoid using excessive wrapping or padding – this will not only save on materials, but it will also make your products more lightweight and easier to ship.
3. Use sustainable printing methods
If you do need to print on your packaging, make sure you use sustainable methods. Look for printing companies that use eco-friendly inks and papers, and avoid using unnecessary embellishments like foil or glitter.
4. Choose packaging that can be reused or repurposed
Whenever possible, choose packaging that can be reused or repurposed. For example, you might opt for reusable glass bottles or jars instead of disposable plastic ones. Or, you could use sustainable materials like bamboo or cork for your packaging.
5. Avoid using single-use packaging
One of the worst offenders when it comes to sustainable packaging is single-use packaging. Wherever possible, avoid using materials like plastic straws, coffee cups or plastic bags. These items are used for just a few minutes but take centuries to break down, so they're a big no-no if you're trying to be eco-friendly.
Striking example!
Look at the hyperpigmentation serum by EADEM, they use glass bottles, glass & rubber pipette. The box is made from reusable materials, everything is recyclable. The colors are bright, but an environmentally-friendly spring is used. The product is vegan and not tested on animals. A perfect example of a sustainable beauty brand.
With these tips in mind, you can be sure that your skincare packaging will be sustainable and eco-friendly. So why not give it a try?
Article Submitted By Community Writer