Road tripping is one of the best ways to travel. It allows for flexibility in your travel plans for sight-seeing and breaks whenever you want. It also means bringing more things along.
But there are limits to what you can bring on a road trip unless you know how to pack. The next road trip you take, apply these essential packing tips from the travel pros.
How You Can Bring More Stuff on Your Next Road Trip
1. Add Cargo Space to Your Car
Maybe the problem isn't the way you pack, but how much space you have. There are many external storage options for your car, including a trailer, an overhead hard-shell box, or an overhead soft shell bag.
These certainly add more space, but they're not aerodynamic, and they'll hurt your gas mileage. To avoid this, consider a cargo carrier box that attaches to your car's hitch. This solution is much more efficient and easier to manage, allowing you to pack everything you need for your next trip without sacrificing more than necessary.
2. Use Soft-Shell Bags
Rolling luggage is certainly convenient, but it's not the best for tight spaces. Each piece of luggage has a hard frame that prevents you from molding it where needed. It can take up more room than necessary.
Soft-shell bags, like duffel bags and backpacks, are much better for road trips. They can be wedged into tight-fitting spaces. However, they can be hard to remove if you stop at a hotel halfway through the trip. The solution is to pack a small overnight bag that's easily accessible, so you don't have to dislodge everything when you stop.
3. Roll Your Clothes
Even with a cargo box attached to your hitch, sometimes you still need extra space. Thankfully, the internet has exploded with excellent packing tips for your travels.
One of the oldest and most efficient methods of making more space in your luggage is rolling your clothing instead of folding it. This tightens up the spaces, decreasing the amount of air between each item in your bag. Less air means more space for your things; plus, it more effectively minimizes wrinkles.
There are other ways to fold your clothing for air-tight packing, such as the "bundle wrapping" method that prevents wrinkles and saves space.
4. Buy Travel-Size Items
Travel-size items aren't just for meeting the TSA's requirements for your carry-on. They're also an excellent way to save space in your bag. From cosmetics and toiletries to retractable charge cords and foldable razors, there are tons of travel-size items to help you maximize space.
Many experienced travelers keep a go-bag with travel sized toiletries and essentials. That way, they have everything they need for a long trip for faster packing and less space than regular-sized cosmetics.
5. Leave the Food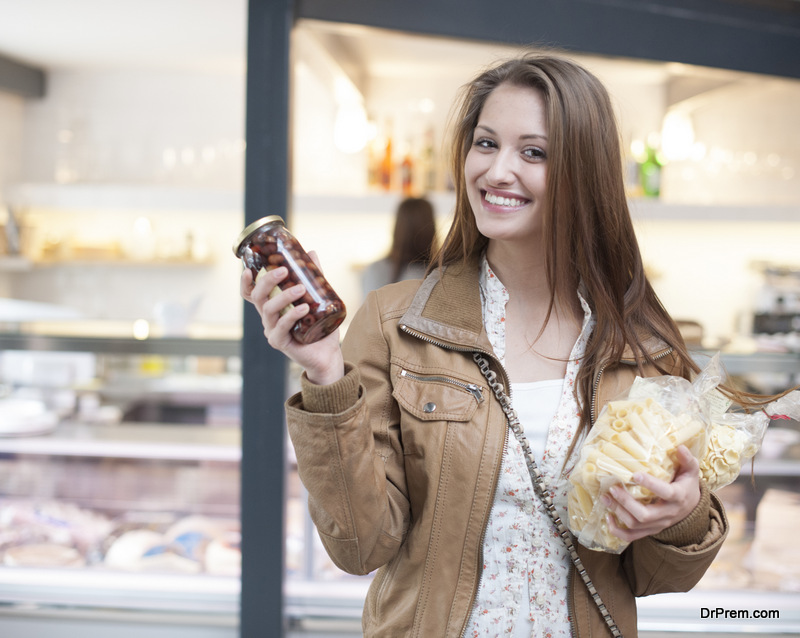 Road trips are all about the snacks and tunes, right? It's tempting to bring a large cooler packed with your favorite snacks to enjoy on the road. This limits stops and saves a little money by avoiding convenience store prices. But is it really worth taking up the extra space?
Remember that you'll be stopping for gas and bathroom breaks along the way. It's probably better to stock up on food as you need it on the trip rather than packing ahead of time. If you want to bring along something healthier that needs to be kept cool, bring along a malleable insulated cooler bag that fits in the center console.
6. Wear the Big Stuff
Don't forget about the most accessible place to pack your things—on your person. You can wear bulky items like boots, coats, jackets, and more to save precious cargo space.
Of course, you want to be comfortable while driving, so use your discretion. You'll hardly be comfortable in your ski coat, snow pants, and heavy winter boots on a long trip. Make comfort a priority while being smart with what you're wearing.
7. Use Dead Space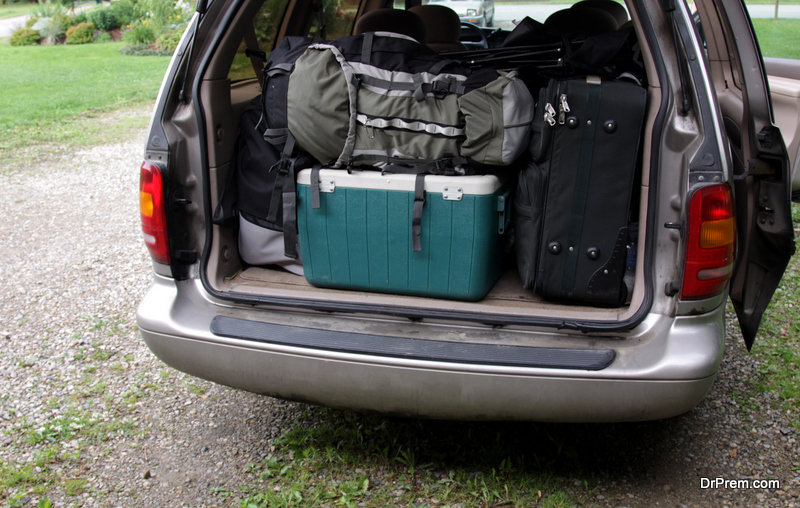 There's often a lot of dead space inside your bags that you can fill with your smaller items. For example, you can stuff your shoes with several pairs of socks.
Think about other items with gaps or holes that you can use for packing. If you're going on a ski trip, for example, your ski boots can hold first-aid kits, other shoes, medications, etc. Getting creative and using all the available space is the key to smart, easy packing.
Article Submitted By Community Writer