It's time to travel. After months of being cooped up in the house, the warm weather now beckons you to go out and see the world—or at least a portion of it.
This means planning for accommodations, dining, and attractions. Furthermore, you also need to pack. None of these preparations will work out if you don't have the right clothing to make it through a day, let alone a week.
1. Go Light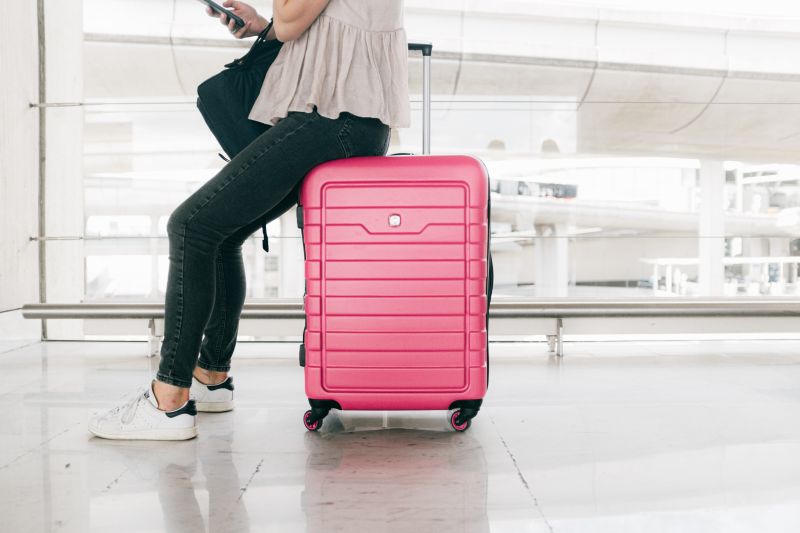 Nevertheless, you don't want to pack several suitcases worth of garments, particularly if you're flying to your destination. So, to help you out, here are a few tips on how to pack light for traveling.
2. Check The Weather
While it might not be 100% accurate, the extended weather forecast for your destination can help determine what needs to be packed. Big sways in temperatures tell you that layers are required. A warm or cold streak means you'll pack more of one form of clothing over another.
You also want to check conditions if you are moving between environments. For example, the conditions you find at the top of a 14er peak in Colorado are considerably different than what you find in the eastern part of the state, especially in the summer months.
3. Pack In Layers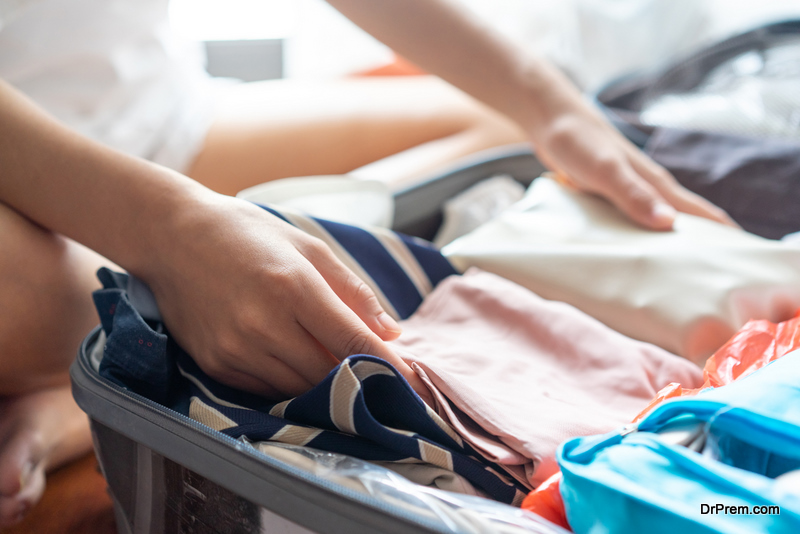 Though you want to travel somewhere cooler this summer, none of your bulky sweaters and jackets permit you to pack lightly. Most likely, they'll take up a lot of space and make your luggage heavier. Many airlines charge extra if your bags go beyond a certain weight.
Prevent this by bringing clothes you can wear in layers. Actually, doing this helps control your body temperature since you don't end up too warm or cold. You can always add or remove light sweaters, jackets, gloves, and hats, depending on where you are going.
4. Buy Items at Your Destination
You don't need to purchase all your toiletries and other items ahead of time, especially if you're flying. Things like shampoo can be confiscated if larger than the maximum amount designated by the Department of Homeland Security (DHS). And this is just one of many on a long list of things you can and can't bring.
Unless you're going to spend your trip camping in the backcountry, you can rent or purchase toiletries and other items when you reach your destination. For example, I often rent tents and backpacks when I go hiking or backcountry camping rather than pack a specific backpack, which weighs a lot. Another case where it's best to get things when you arrive is when you do a specific activity at your destination. Safaris are a great example where specific clothing makes sense but is hard to find, or quality wildlife viewing binoculars or something similar like these monoculars is very hard to find at home anyway.
In fact, you may find something regionally unique that you can take back with you when the trip is over. After all, each destination has its own specialty, and they always make great gifts when you return!
5. Purchase Convertible Clothing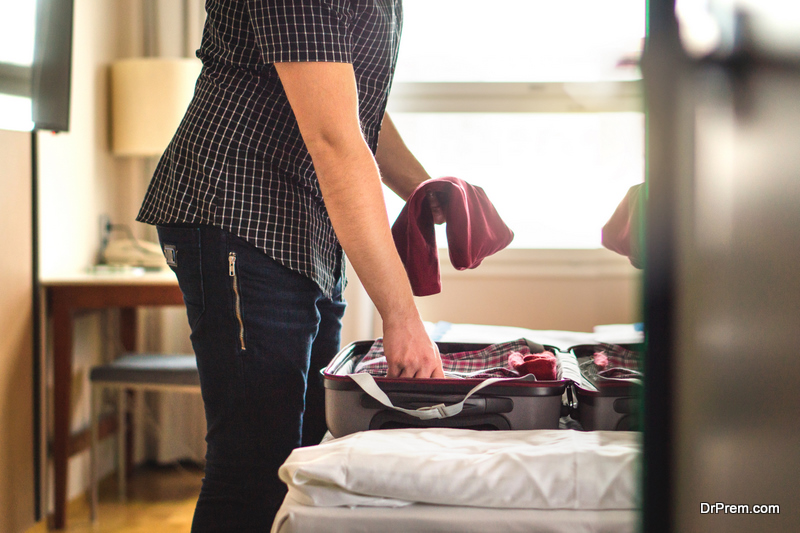 Today's fashions are multitaskers. In other words, they have the ability to change per the environment.
For instance, you can purchase pants with a zipper at the knees to convert them into shorts. The sleeves of your jacket can be removed to make it a vest. Even shirt sleeves can be undone if temperatures get too warm.
These multipurpose clothes eliminate the need to pack multiple instances of the same item.
6. Pack Moisture-Wicking Clothes
Though clothing made of cotton keeps you warm, it doesn't help wick moisture. As a result, you have to pack double the number of items if you're visiting a place that's warm, humid, or rainy.
Replace these with clothing made of moisture-wicking materials. Not only do they keep you dry in humid or rainy conditions, but they also keep you cool in hotter temperatures. Furthermore, these clothes are made of lighter materials, which is perfect for packing.
7. Do Laundry
Don't be afraid to do laundry while on vacation. Be it in the hotel or a laundromat; you can save space in your luggage by packing a few days of clothes and washing them along the way. Plus, plenty of laundromats now have large washers and dryers that can be used for big loads.
Article Submitted By Community Writer