Custom built motorcycles are becoming quite a common sight on the roads these days. You don't have to far off land to see one. We are sure you would find plenty in your locality. These motorcycles generally feature high-end design elements and equally impressive engines. They could very well be the future of the motorbike industry. So, let's take a look at some of the most popular and some of the weirdest custom built motorcycles.
Hubless monster bike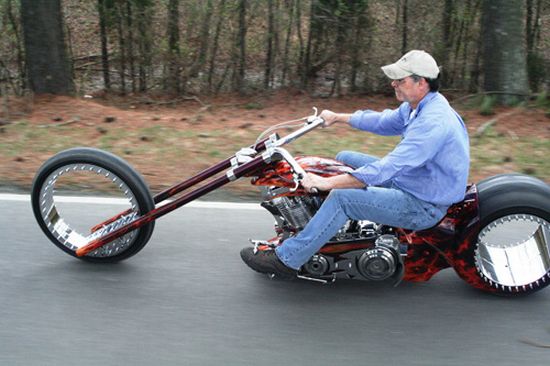 We have in the past seen some of the most fantastic bikes, but running a bike on hubless wheels is just too much of an improbable idea. However, keeping their obsession for class-apart bikes up and high, the biker boys at Amen Design have come up with a unique bike that runs on spokeless wheels. Inspired by Franco Sbarro's hubless wheels, the raked out chopper comes with reduced weight and structural stress that trims down the vibration and steers the bike smoothly. The monster motorcycle is all about looks and design, don't expect high performance or efficiency. Enjoy the images and video after jump.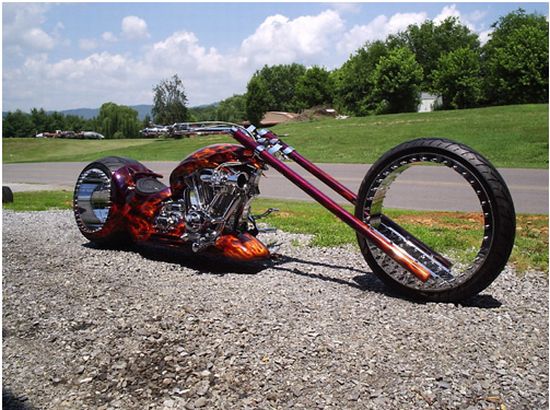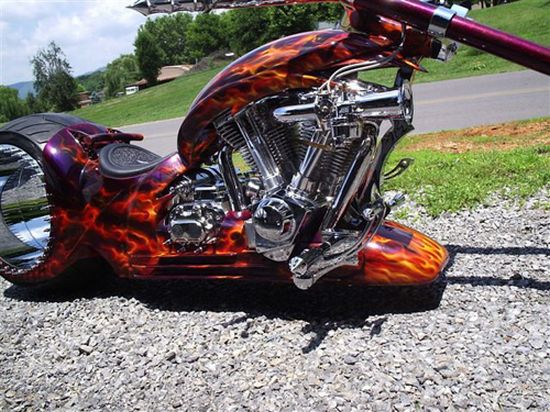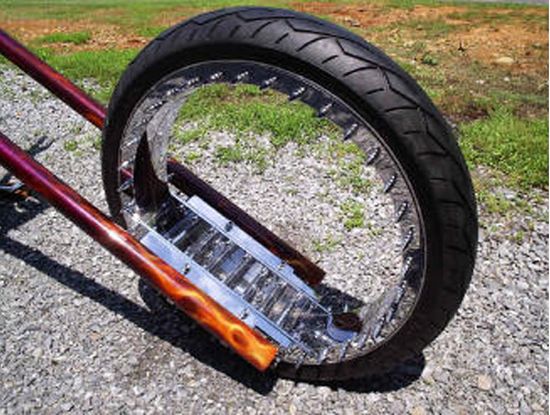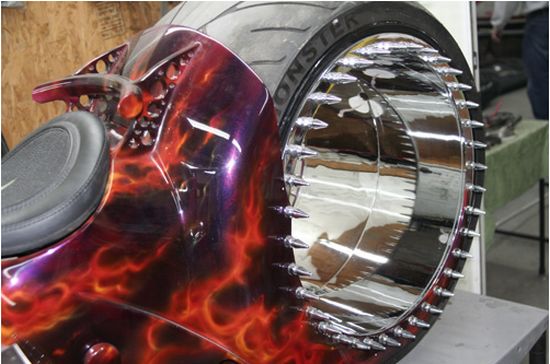 Via: Jalopnik
If that was not enough for you, check these custom made road monsters. We assure you, these would definitely blow your mind.
Some More Custom Build Stunning Motorcycles
Nearly every other motorcycle brand has opted to work with independent builders to come up with some highly customized motorcycle design concepts that would make eyes pop. Nowadays we see quite a few of these customized motorcycles doing the rounds. Here are 5 such models that generated quite a buzz.
1. Indian Track Chief by Roland Sands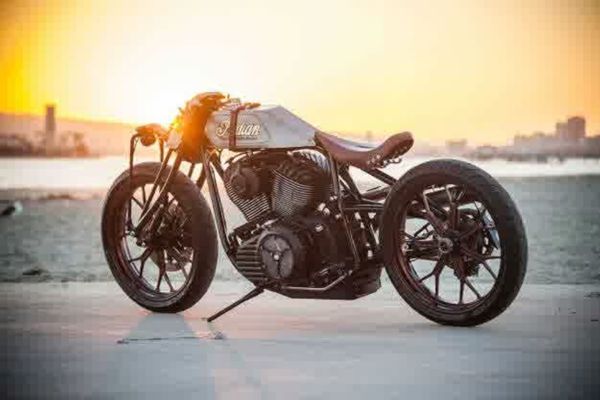 The Indian Track Chief happened to be one of the classiest custom motorcycle models. It is one of the best that we have come across in recent times. The powerful engine nestled inside a skinny frame and the symmetry of the wheels is just amazing. It adds to the bike's classic board track look. The custom motorbike pays ode to India's Thunder Stroke engine and showcases the nation's sporting heritage in all its true glory.
2. Triumph Bonneville by MeanMachines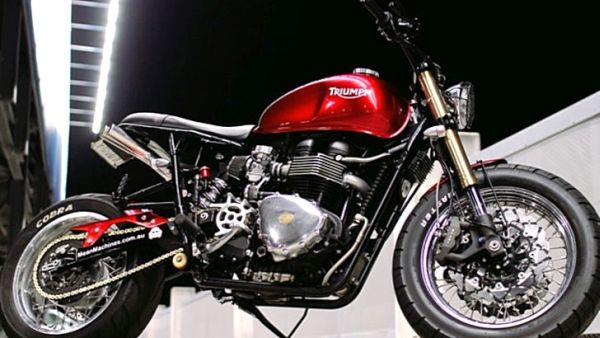 Australian based MeanMachines is the brainchild behind the classy Triumph Bonneville, which looks like it would shred rubber even when standing still. Of all the highlights, what we like most about the motorcycle is its 200-section rear tire.
3. Urban Cavalry by Rough Crafts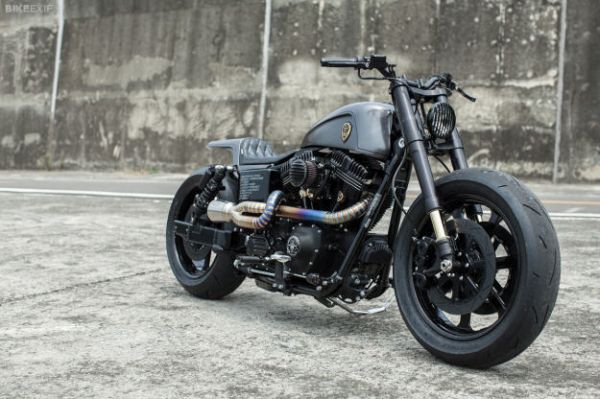 Modeled out of a classic Harley Davidson Dyna Street Bob, the Urban Cavalry build concept owes its design to Winston Yeh from Rough Crafts. The custom bike features among other impressive features, a Kawasaki sports bike fork, an S&S Super G Carburetion, a titanium exhaust and a custom aluminum swing arm. All these elements make the Urban Cavalry the two wheeler equivalent of the Formula F1 car.
4. Ronin by Magpul
Modeled out of a Buell, the Ronin can easily pass of as Batman's Batmobile with its sleek look. Featuring a hunched forward look made possible by an alloy linkage that replaces the traditional Showa forks, the custom bike comes with a high flow radiator for cooling and a much more powerful engine than its predecessor.
5. NURBS by Kruger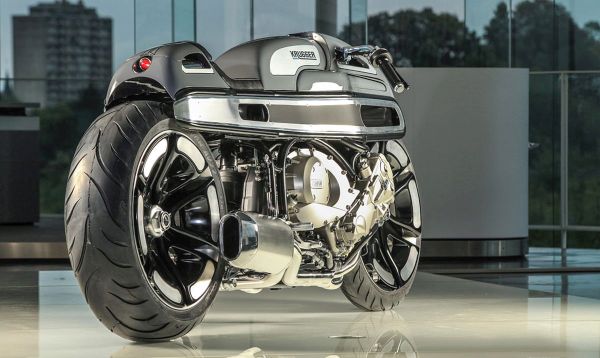 Now who would ever want to customize a bike that already has seven computers, six cylinders adaptive headlights and most important of all, multiple drive modes? These are what the BM K1600 already had before. However, all these features were not enough for Fred Krugger Bertrand who went ahead and custom built the NURBS (Non-Uniform Rational B-spline).
Featuring art deco bodywork that would earn it a nice place in the Tron movie, NURBS comes with a new frame to house the straight six engine system. The Duo lever front suspension has also been modified considerably, leaving behind nothing else but the original shock. One look at the custom built motorbike and you will fall in love with it for sure.
6. GUNBUS 410 – World's Largest Ridden Motorcycle
The very name of this inhumane giant suggests the size of the motorcycle. Yes, the bike is as big as a mini bus and it is also referred to as an "Ungeheur! A Monster!" in Germany, where this bike has been manufactured. Leonhardt Manufacturing, a bike manufacturing company named after its founder, manufactured this bike. For those who think that this bike is just a prototype are wrong. It is completely operational and has cleared all the strict German testing procedures. Measuring around 113 feet in length and 31.5 inches in height, this bike stands proud for being the world's largest ridden bike.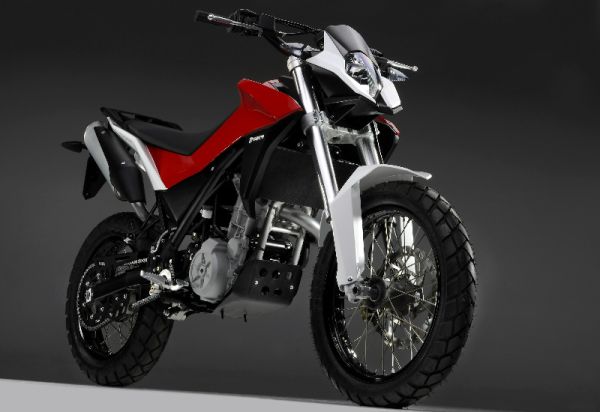 7. The Longest Bike: Seating for three
Its developer and rider Steve Martino proudly pulled it out for the weekly bikefest held in Lake Worth. According to him, this bike was a part of his dream project, which he started using a custom frame from Killer Choppers. This bike's mile high sissy bars can actually accommodate three people, which is not much liked by the local police. However, they can do nothing as it is completely legal to be driven out on the roads.
8. Electrifying Bike
Electra Cruiser first saw its beginning when its developer Carl Vogel built its prototype as part of his engineering school project. This zero emission vehicle is battery driven and produces a sound much alike to a supercharger's hum. It can be considered as kind of stealth motorcycle that is well balanced, comfortable and amazing to ride. The best part is that it can be charged using 110-volt or 220-volt power, i.e. almost anywhere around the city.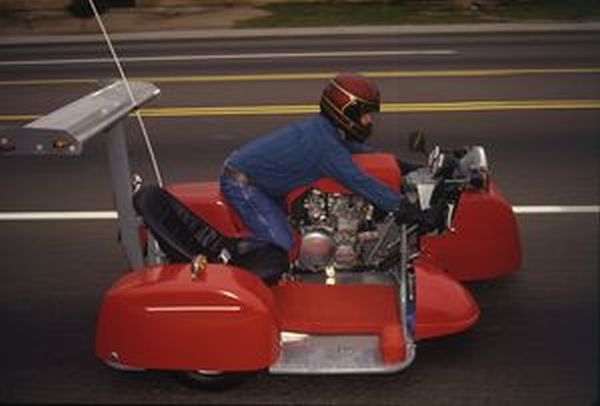 9. The Flying Red chair
How would you like the idea of speed racing while sitting on a chair? Although it sounds crazy but this has been made possible by an aircraft inspector, Tom Ridyard whose Flying Red Chair moves as fast as 130mph along with a sidecar fitted with a 180cc Yamaha motor. Being budget conscious, Tom powered this amazing bike with a second hand 1000cc Kawasaki "police bike" that had already fared 60, 000 miles with the Arizona Highway Patrol. This bike has won many races including the Ascot along with many others in several other countries like Sweden, Denmark, Germany, etc.
10. The Mahogany Masterpiece
On the request of a European client, Freedom Collectibles, a San Diego based company that imports all kind of stuffs made out of wood by Indonesian artisans, carved out this amazing motorcycle. This life size Harley Davidson was converted into wood using the CADCOM technology, as the client wanted this masterpiece to be a part of his living room.
Read More: