With Iron Man 3 just about to hit the silver screens in a few days, 86Hero is prepping its shoes with unraveling something truly intriguing. Interestingly enough, the company has just removed the sheath off the latest Iron Man Mark VII Case for iPhone 5 users as a tempting way to celebrate the famous flick. Designed quite innovatively to turn your device into a heroic force, the protective shield conveniently takes your smartphone under its wings and helps the device stay thoroughly protected from almost everything that could possibly come its way.
Enclosed in a sturdy enclosure with a metallic paint finish, the case carefully covers the rear and the sleek edges of your smartphone while frolicking on its trendy yet unique looks. Perfect for anyone who cottons to an adrenaline rush, the brand new iPhone 5 case comes equipped with LED light, where the electromagnet would actually go. Well, although the case sets you up for hardcore action, it nowhere misses on style for a camera hole which lets you easily pop off one of its shoulders and captures your perfect moments. Once done, you can put it back on to experience the complete Iron Man vibe again.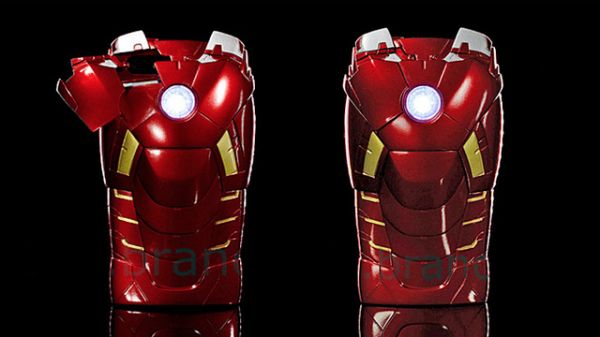 What's more, the protective case also features highly durable metallic colored coating and detailed sculpture ABS layout for an enriched feel. There's a purposive incoming call alert and LED-lighted arc reactor as well to add on to the usability factor.
Just in time for Iron Man 3 to release across the globe, the new Iron Man Mark VII case for iPhone 5 has been made available for pre-order on Brando for about $49. However, the amazing-looking case is anticipated to hit the shelves somewhere across the month of April, 2013.