Do you like late night book reading? Well, there's nothing quite like sleeping with an open book on your chest. In the age of smartphones and E-readers, people are missing out on that feeling. Moreover, when you have a partner, it is even more difficult as you don't want to disturb them. Keeping this in mind, Marset has come up with LEDtube. It is very handy. Here's what it's all about.
LEDtube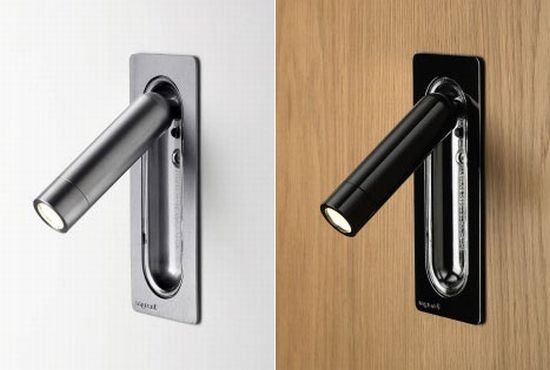 Table lamp or lamp shade on the bedside table may appear an ideal lighting for your late night work or readings. However, they occupy too much of table space. Furthermore, this create a web of wires around the table. Removing the clutter of bulky lighting from your bedside table, European manufacturer Marset has devised a mini light. It lets you read or work late night without disturbing your partner. The LEDtube, as the manufacturer calls its LED lamp, can easily be mounted on the wall or on the back of your bed. It flips out to illuminate the space, conferring a neat and clean lighting to your bedroom.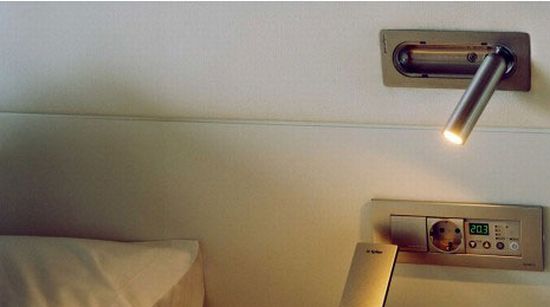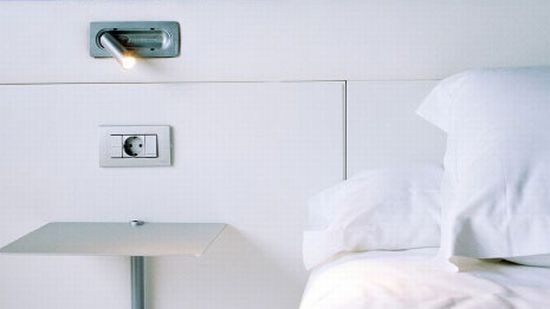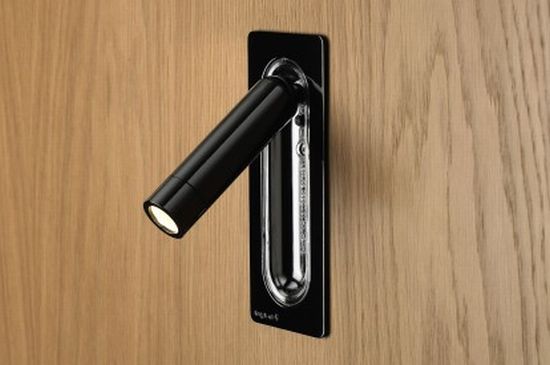 Some more creative LED light designs
LED lights is a bulging market. Many new innovations are coming up every day. If you liked LEDtube, we are sure you would like these lighting concepts too. Check them out:
1. 'Bulled' LED light bulb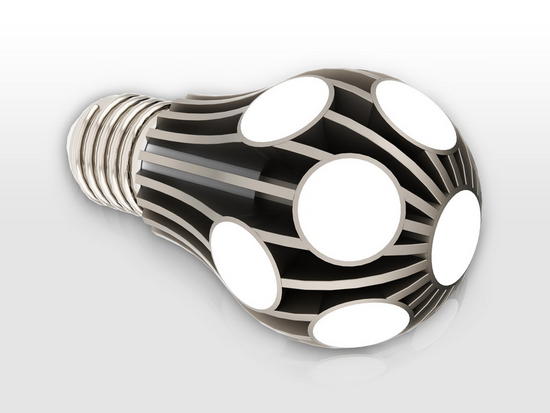 Designed and built by Jurgen Honold, the "Bulled Classic" LED light bulb is a creative lighting solution. The Bulled has been designed to improve the heat budget of an LED light bulb besides ensuring even-sided light emission.
Design creativity allows for "half-half" translucent glass envelope along with heat sink sets. This is possible because the LEDs are located directly in the cooling fins. This also gives the bulb a lamp form construction. The design avoids heat build-up in an LED light source by spreading the LEDs across the heat sink. Furthermore, this amounts to even heat absorption by the heat sink. Even distribution of the LEDs on the heat sink is there. This along with the usage of plastic acrylic diffuser caps helps in homogenous all-round light emission. This design feature is quite similar to a light bulb. All-round radiation combines with additional brightness. It makes the "Bulled" a versatile light source.
2. Estasi Lamp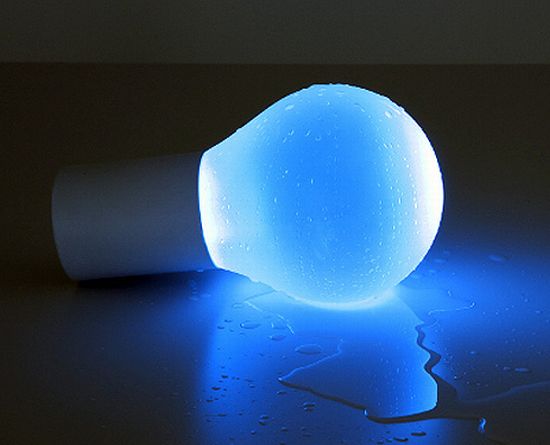 Reinterpreting the history of lighting, designer Federico Delrosso has come up with a simple yet innovative lamp that resembles the shape of a traditional light bulb to be used as indoor as well as outdoor lighting. The "Estasi Lamp," as hailed by the designer, is made of Technogel immersed with the LED light to illuminate in the dark. Free from all typology, the portable lamp can be employed as both a floor lamp and table lamp. "The softness of the material is reflected not only on the physicality of the lamp but also the diffusion of the light and therefore the atmosphere it sheds in the surrounding ambiance."
3. Foletta LED light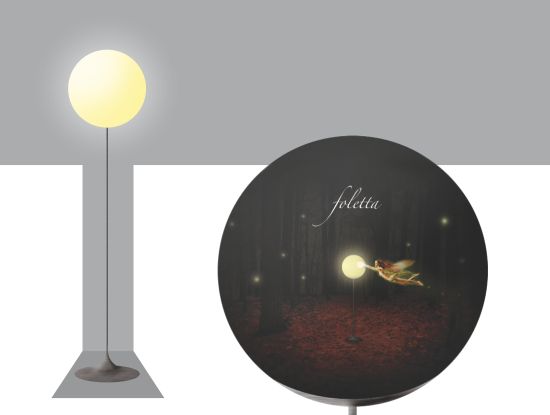 Drawing inspiration from sprites and fireflies, designer Sam Gensburg has popped up an innovative lighting named "Filetta" (meaning pixel) that emulates the awe and excitement created by the light. Winner of the Artemide Lighting Competition, the interactive light curiously wanders about its surrounding like a pixel until it is confronted with human touch. You may turn the light on/off with two double finger taps on the surface. With one touch the glowing light is harnessed, and the user is empowered to influence their surroundings in an intimate and effortless way. Made of hand blown murano glass and a stainless steel (base), the Filetta uses LED light and touch interactive technology for illumination.
4. LED Page Light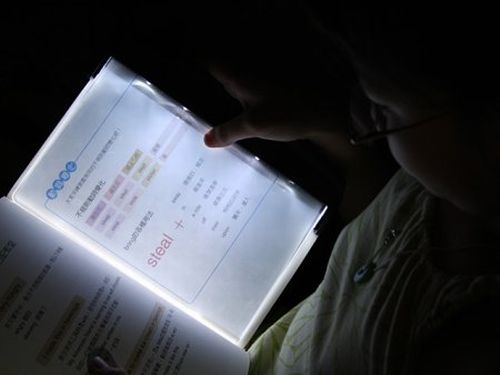 Is your late night reading habit becoming a matter of concern for your partner, or a friend sharing your room? The Super Slim LED Page Light can prove ideal for you then! Boasting bright white LEDs, the sleek light offers adequate light. It is perfect for reading in the dark even without troubling the person sleeping besides or anywhere in the room. One interesting aspect of the Page Light is that it just flashes the light inside the lens. The users may simply place it on the book or newspaper and continue with their readings. The LED light comes in a very compact size. This the user to effortlessly carry it along on a night travel.
5. Peg-shaped LED Lamp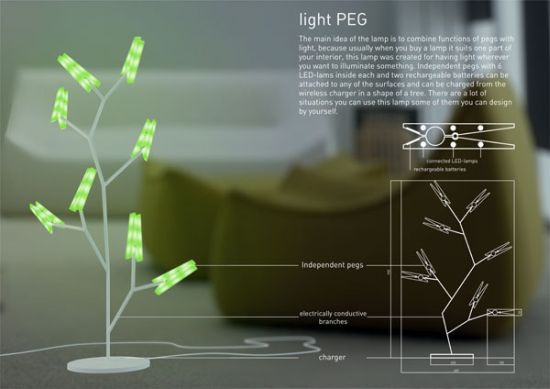 Designer Natasha Romanova's LED Lamp promises to illuminate any part of your home. The unique design of her lamp is suffused with utmost simplicity and immense functionality. The lamp design derives inspiration from pegs normally used to hold clothes on a dry line. These pegs made from waterproof recyclable plastic are fitted with 6- LED lams and two rechargeable batteries charged from the wireless charger in a shape of a tree. Apt for use under wet or cold conditions each peg can be turned on or off attached to any surface for lighting. Each peg can work for up to 4-5 hours after 30-40 minutes of single recharge. The lamp's exclusive design which makes it suitable for indoor and outdoor activities certainly deserves a thorough applaud.
6. Sunshine cup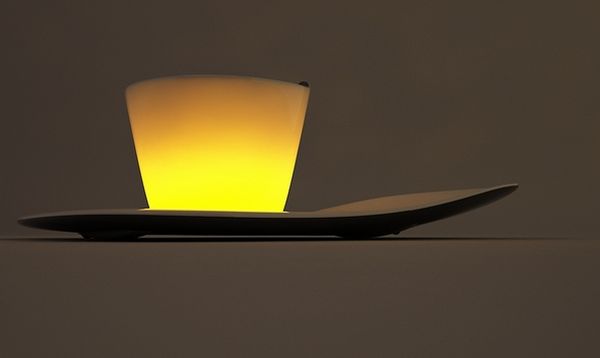 Feel like having a cup of tea or coffee? Try the new Sunshine cup by Turkish designer Yusufhan Dogan. Bathed in the soft light of the LED's kissing its base, its warmth is bound to touch your soul deep inside. After all, even sipping a cup of coffee should be an experience of its own accord. With a guarantee to cater to everyone's desires, this ceramic cup, with its lighting mechanism, is completely isolated from the liquid, thereby, adding a charm of its own to your teatime experience. Designed for hotels lobbies, restaurants and cafes, the Sunshine cup is sure to add that special spark to your ambiance. The moment one picks up the cup, the sensors warms up to the pressure and start emitting a pleasant light, subtly adding to the ambiance.
7. LED Mood Light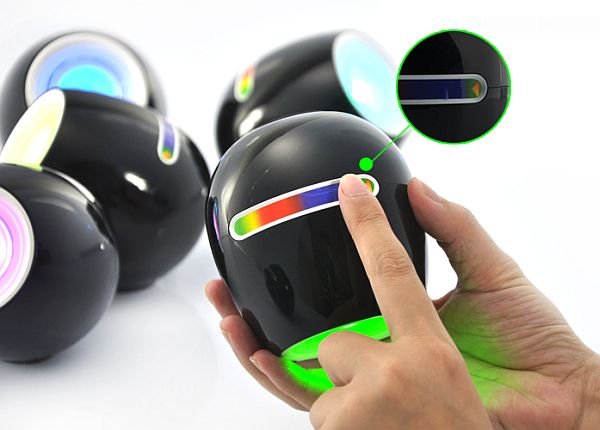 Lamps are an essential part of every household and, if crafted well, can change the aura of a room with their appeal. They not only act as a source of light but a decoration item as well. But, if you think that features and usage of a good illuminating source end here, then check out the LED Mood Light.
It has round features that make it look very cute. Normally, a lamp just glows in a single color but Mood Light has been injected with a quality to display 256 shades. Wow! Simply, move your hand over the touchscreen bar and settle for a color as per your taste and mood. If you are hungry for more than one hue, then there is the flexibility to pick multiple colors as well or let the lamp randomly shift from one shade to the other.
Convert your space into a discotheque or a background light while playing your favorite game, Mood Light will bow down to all your needs. The lamp is neither space consuming nor will burn a hole in your pocket. The LED lights will make sure you stay away from lengthy electricity bills. Place them in your office or house, and see these tiny yet dainty lamps melt in the surroundings immediately.
A must have piece of decoration to light away those blues and make your surroundings all the more colorful.
Via: Chinavasion