Golf is the very definition of luxury. Therefore, while playing it, you won't want to make any compromises. With the help of some innovative gadgets, you can take your game experience to a brand new level. There is a league of innovative golf carts and gadgets out there that as a golf lover you need to check out. We have tried to gather a list of all such gadgets that might be useful for a golfer or that might simply add to the luxury of the game. So, check out Mantys four-wheeled golf cart and many more similar innovations:
Mantys four-wheeled golf cart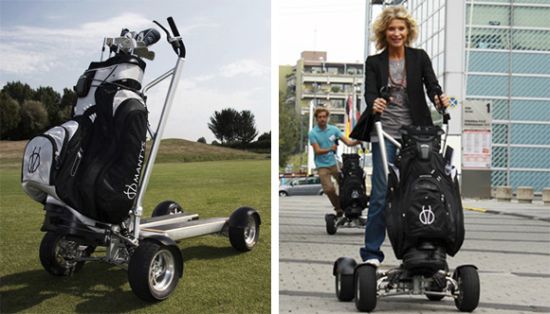 If you are one of those few solo golfers who don't wanna mess around with either a cart or a caddy, here is a smart golf cart that lets you move with your golf kit easily and briskly across the field. Entitled the "Mantys," the four-wheeled electric vehicle doubles as Segway and triples as scooter for the professional golfers. Generating power from two 24-volt batteries that last up to 36 holes (about 13 miles) on a single charge, the electric golf cart can reach the top speed of 12.5 mph. The Mantys other than holding your golf bag up front also provides space for your scorecard, balls, tees and a cupholder. Available in the market, the stylish, eco-friendly golf cart will burn a big hole in your pocket.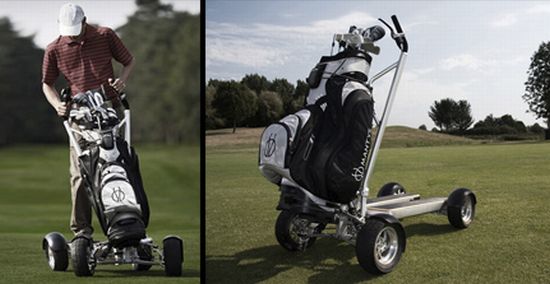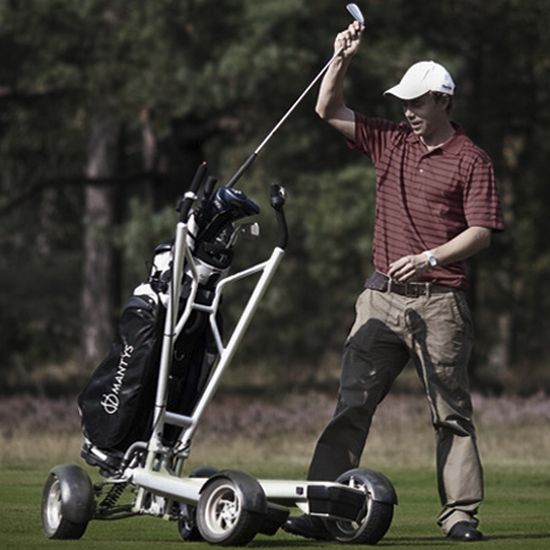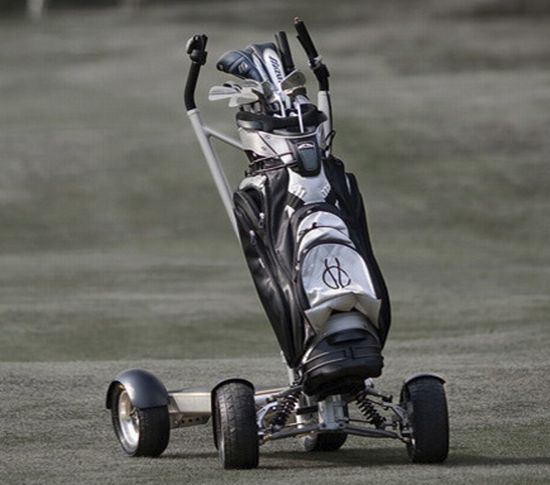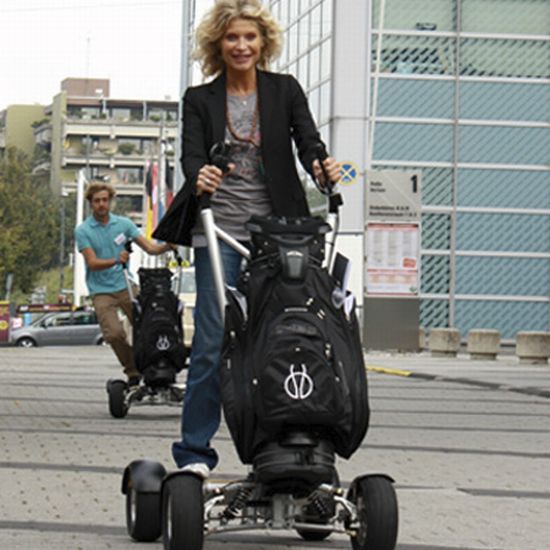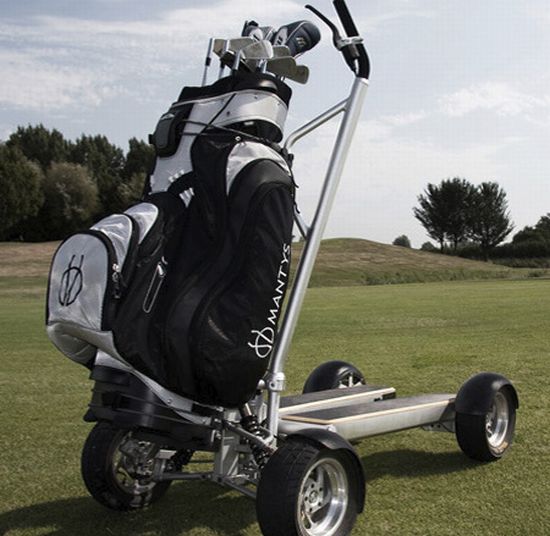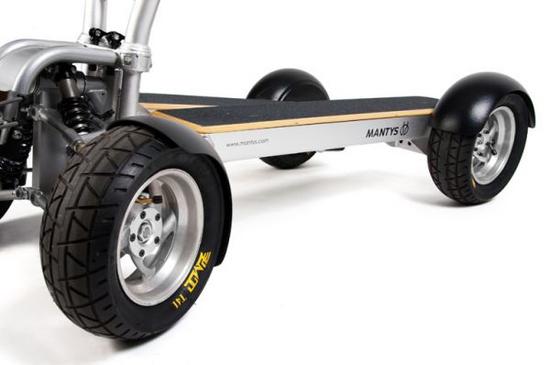 Some more Innovative Gadgets and Carts to Better Your Golfing Prowess
Golf is gaining popularity worldwide and many people are taking to this sport. Here are some awesome golfing gadgets that are bound to help you in your game:
1. GolfSense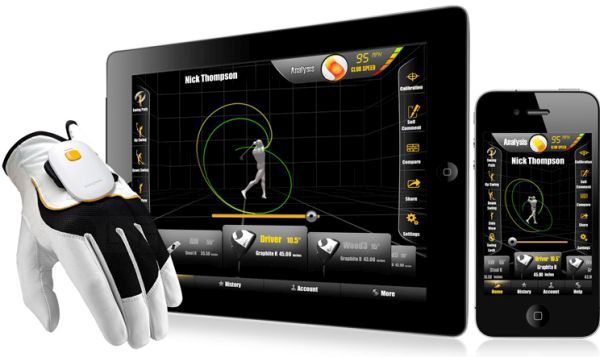 The GolfSense is a sensor that clips on your golf glove and you can connect it to any Android or Apple tablet. With this, you will be able to see how precise you swing is and it shows other minute details like the posture of the club and the twist of your wrist. The device shows a 3D rendering, however, it does not capture video.
2. Nike TW'14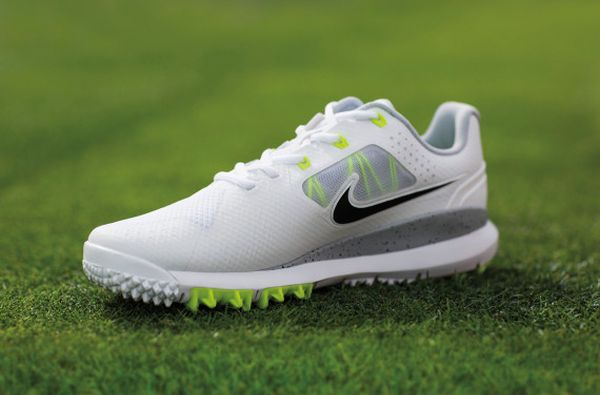 The Nike TW'14 is the perfect pair of shoes for your golf game. Shoes are essentially crucial to any sport you play, as you need a firm stance and sure footing. The Nike Tiger Woods 14 shoe has an outsole, which grips your foot on the ground firmly for a longer period as you take a shot. Its upper design features ventilated design, so that your foot can breathe on hotter days. There are slits across strategic areas for ventilation, despite that the shoe remains resistant to water. The outsole has metal spikes that fix themselves into the glass and provide a spring like feeling while playing a shot.
3. Leupold RX-600i Laser Rangefinder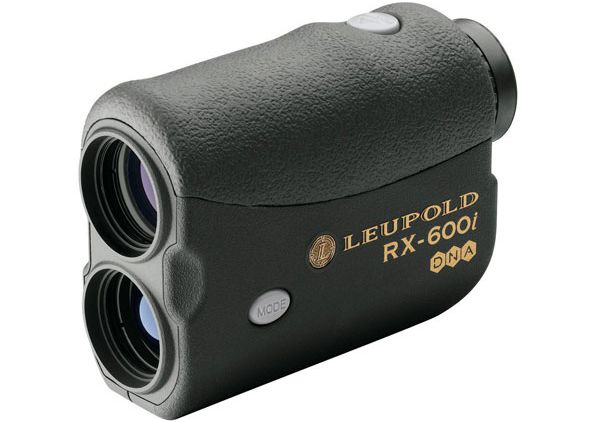 Termed as the best amongst the rangefinders, the Leupold RX-600i Laser Rangefinder is available. You can carry this waterproof, durable gadget in your bag and it provides accurate readings, using infrared technology, up to 500 yards. All you need to do is point the laser to the hole or to any other spot on the golf course to know the distance.
4. Garmin Approach S2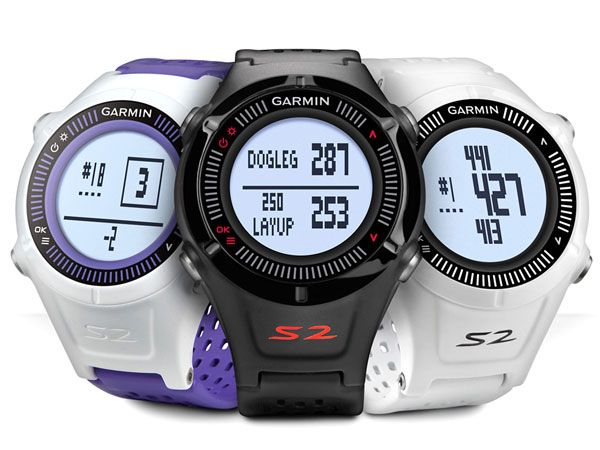 The Garmin Approach S2 is a GPS golf watch that gives you a nerdy look on the golf course. It features a sleek design and you can flaunt it even when you are not playing golf. The Approach S2 has a special design that estimates the distance of your shot and has maps for 30 thousand courses, a digital scorecard, and a pedometer as well.
5. TaylorMade R1 Driver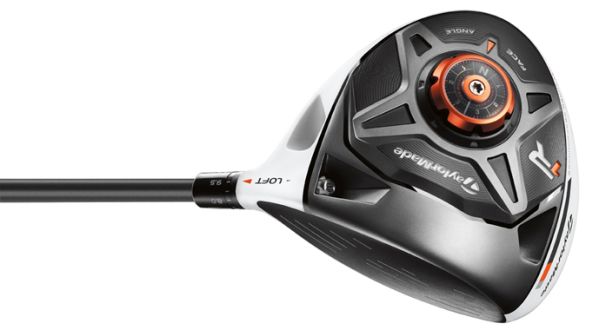 The R1 Driver has various functions, as it can be adjusted in three different ways, shape, loft, and face. Although the gadget is expensive, its multipurpose usage makes it a three in one club. You can tweak the club to get the perfect shot.
6. The Garia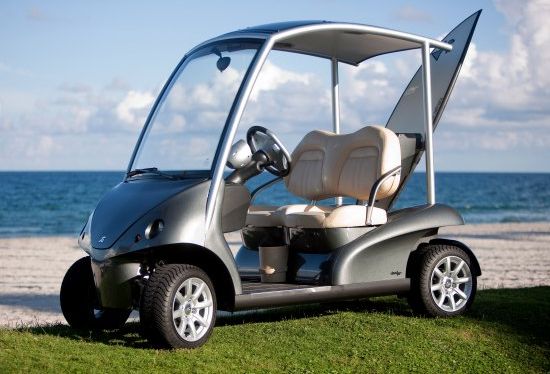 Manufactured by Valmet Automotive factory in Finland, the Garia by Danish designer Anders Lynge is the world's most exclusive golf car that touts a meticulous attention to design and luxury, giving an exceptional driving experience to the rider. Presenting a built-in refrigerator, hand-stitched seats and an exclusive personalization program, the Garia also features a double-wishbone front suspension found in sports cars, aluminum stampings and a drivetrain built by the company that produces Ducati gearboxes, displaying the highest standards of the automotive industry.
7. Rinspeed BamBoo golf cart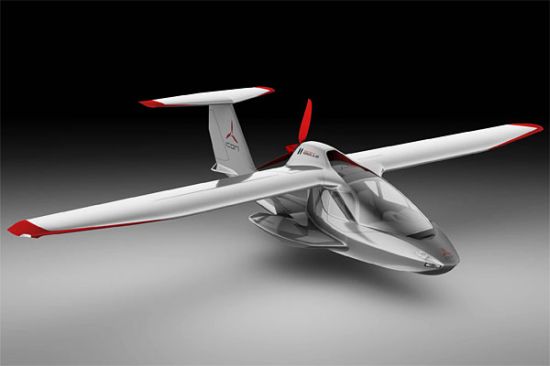 Flying has always been mankind's dream, and great minds like Leonardo Da Vinci spent time conceiving various flying machines. This dream became our reality with Wright brothers in 1903, but degenerated to a nightmare in our modern world with flight delays and rigorous (but necessary) security inconveniences. However, for those who are lucky to get the chance to actually fly a plane themselves, the thrill of flying is still as fresh as ever.
If you would love get in the pilot's seat, but don't want to go through all the stress of passing numerous qualification barriers for piloting a regular plane, then you should consider the Light Sports Aircraft (LSA) Category which was created by the FAA and EAA in 2004. The ICON A5 is definitely one of the more practical designs of LSAs, with a foldable wing for easy storage, and a plane-attached parachute for safe emergency landing.
These features are very practical because the target market is the recreational fliers who might not want to rent a full hangar, and might not be too good at flying and landing. Although some extreme sports crazies might call the parachute a 'wuss feature', they should consider that this parachute is similar to the seat ejection system on fighter planes, ensuring that the pilot lives to fly another day. It would definitely ease the fears of someone who is afraid to fly if they knew that they had this added safety net on the plane.
8. ICON A5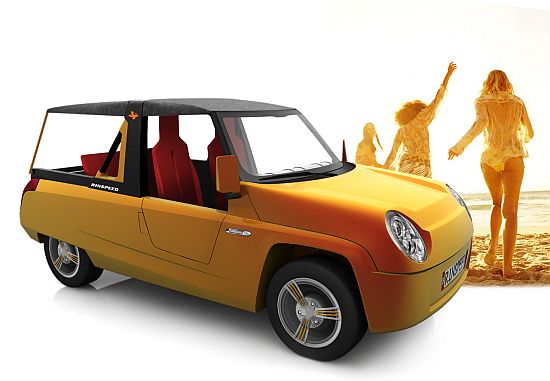 Slated to be displayed at 2011 Geneva Motor Show, the "BamBoo" from Swiss tuning company Rinspeed is an electric vehicle concept that as depicted by its name features some bits of the interior finished in bamboo. Described as "a grown-up golf cart," the Rinspeed BamBoo running on electric power not only helps the user reduce his or her carbon emissions but the use of bamboo also gives an artistic look to the cool little buggy. Though we are short on other technical information of the golf cart, the people at Rinspeed seem quite confident in portraying the BamBoo as an incredible vehicle.
Summary:
While playing golf, it is important for you to ensure that your equipment is up to the mark. With these amazing golfing gadgets, you are sure never to go wrong.