The world is quickly shifting inside our pockets and on our wrists. With new innovations rising every day, we see things that we couldn't even imagine just about a few years ago. Furthermore, since the common man can afford a decent smartphone and a smartwatch now, people demand more such gadgets to symbolize their uniqueness. In the era of mass productions, there are still designer watches and wearables that can help one make a fashion statement. Mysterious Automatic Double Axis Tourbillon is one such innovation. Let us see what it is all about.
Mysterious Double Axis Tourbillon
Improving on the visibility of his multi-Axis Tourbillon, designer Thomas Prescher has come up with a new wristwatch. Apart from telling the time and date, it also presents a stunning design. Entitled "Mysterious Automatic Double Axis Tourbillon," the latest wristwatch features an empty dale with tourbillion. It looks as if its floating with one single metal wire in the middle, turning it into a wonderful though delicate piece of art.
Furthermore, it generates an automatic movement with horizontal swinging oscillating weight located on the top. You can wear the mysterious timepiece with its transparency from sides, front and back on your wrist. Cool!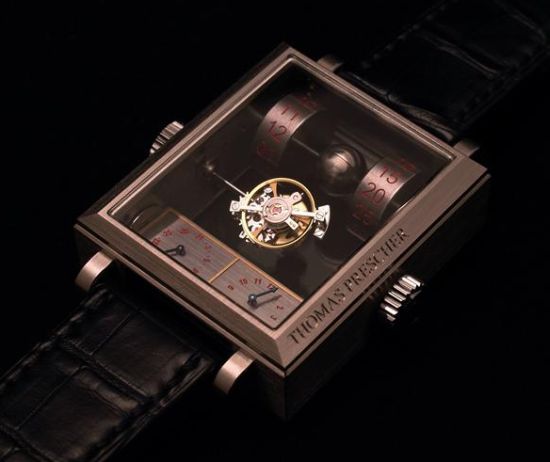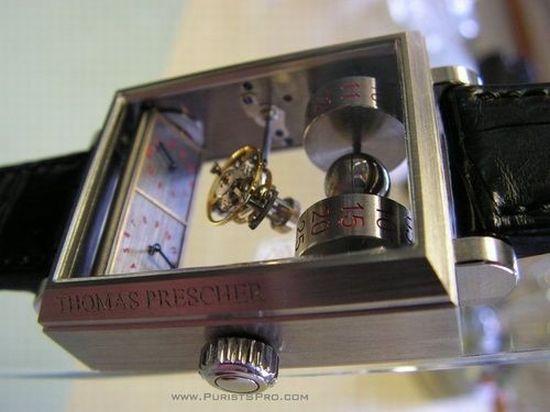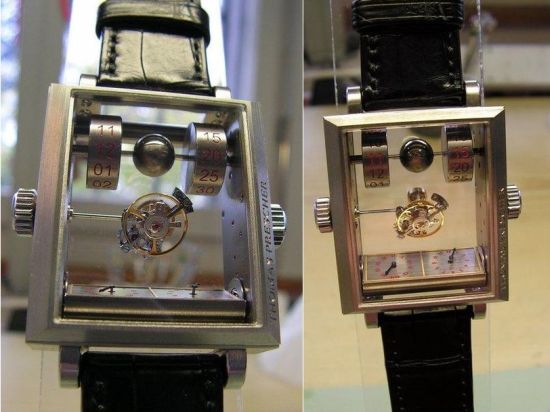 Some more wearable gadgets that'll shape up fashion tomorrow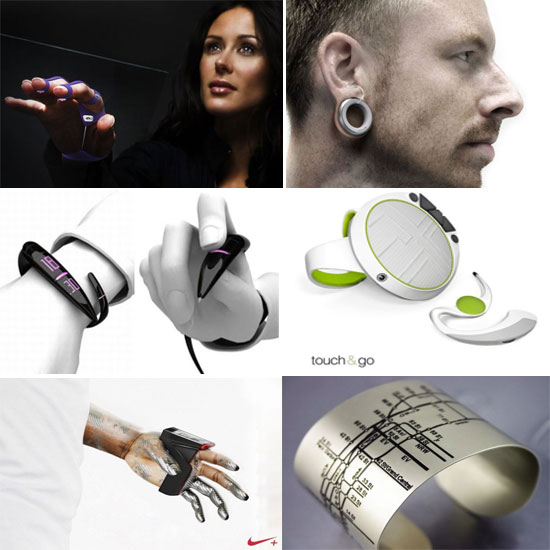 In today's digitalized world, we have an array of gizmos at our disposal. These keep on changing to keep us connected and entertained all the time. And, if technology is evolving with each passing minute then why should the gadgets and accessories remain square and orthodox? Have a look at some of the most sleek and elegant gadgets. These would turn into fashionable accessories and mark a style statement for the trendy.
1. Wearable 'AirMouse'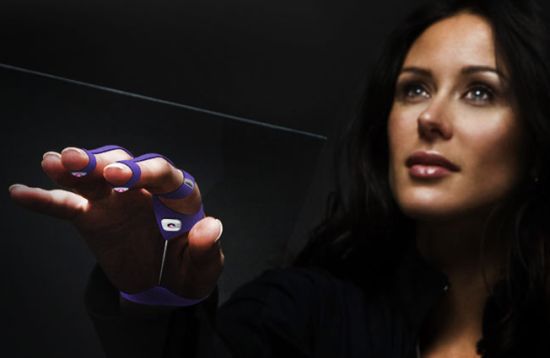 Catching up the technological evolution, Canadian firm Deanmark Ltd has come up with a revolutionary computer mouse. This mouse invariably becomes an integral part of your body. Hailed as the "AirMouse," you can wear the radical mouse on your hand like a glove. In addition, it allows easy as well as brisk web navigation. Read more
2. Helix Wearable Pen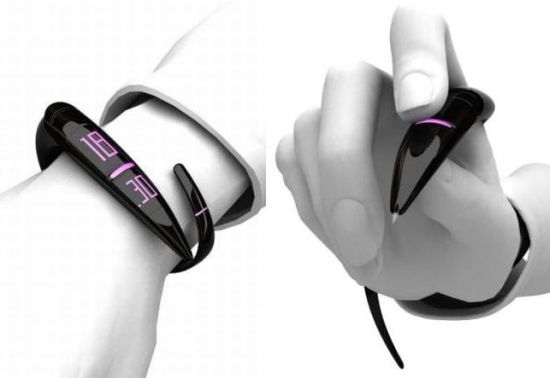 Indonesian designer Raka Gemma has devised a highly functional pen that doubles as a digital wristwatch for the trendy users. Dubbed the "Helix," this wearable pen features modern technology. It smartly merges functions of an elegant pen and a sleek, stylish watch. Read more
3. Deafinite Style Hearing Aid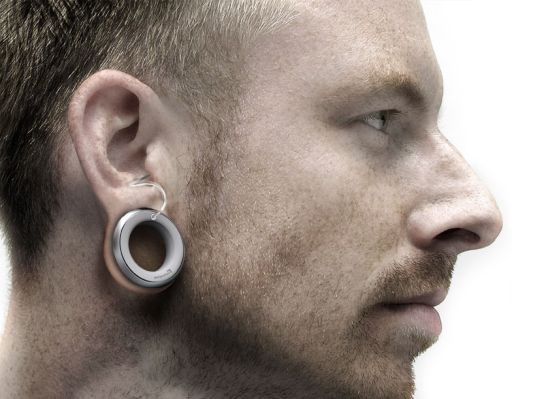 Designaffairs Studio of Germany has device a hearing aid concept called the "Deafinite Style". It doubles as jewelry for the trendy. It features the brand new TriMic system. Furthermore, the stylish accessory allows just perfection positioning of the microphones, making the hearing aid more effective. Read more
4. i-Marble: Necklace type Computer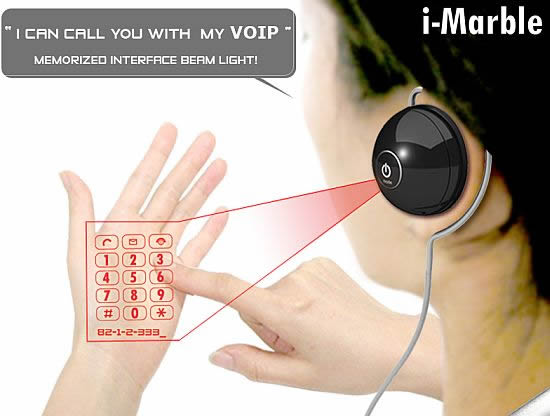 Designer Myung su Lee has an answer for geeks who intend to take their digi-world along with them at every step. Dubbed as i-Marble, Lee has appropriately addressed the future web-based environment. Worn as a necklace, it plays the role of a cell phone (VOIP), computer (UMPC) and a music player. Read more
5. Straphand Pedometer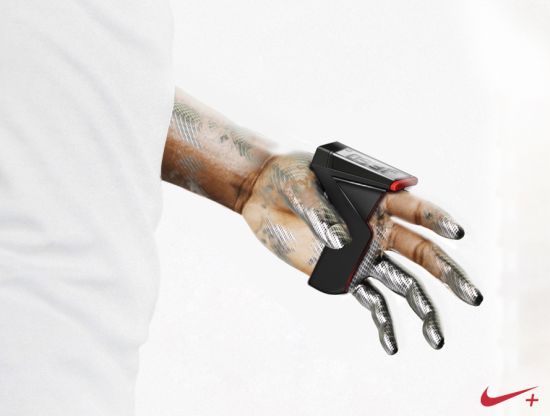 Conceived by French designer Valentin Sollier, the "Straphand" is almost an identical gadget. Instead of wrist, you can also wear it around your palm for better ergonomics, use and performance. The Straphand will possibly include all the features of the SportBand. Read more
6. Touch & Go Navigator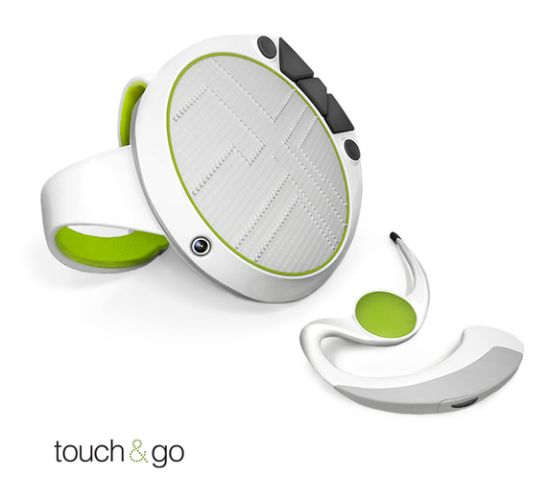 Conceived by Russian designer Natalia Ponomareva, the "Touch & Go" is a navigation system for the visually impaired. It navigates them in the outside world and makes them autonomous even beyond the four walls of their homes. Moreover, combining a hand gadget with earpiece, you can wear the device around the hand like a fashionable accessory. Read more
7. GlucoM Writstband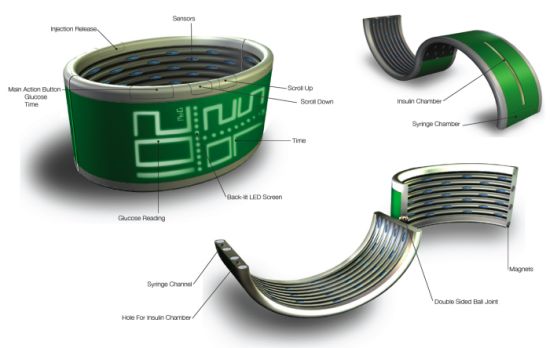 With people keeping a distance from medical gadgets, the "GlucoM Writstband," a medical concept for diabetics, by Eli Hariton comes as a pleasing exception. The trendy gadget, other than securing instant and non-invasive glucose readings, a history of previous readings with averages. Furthermore, it also has an insulin chamber with a loaded syringe cartridge for injections. In addition, it doubles as a fashion accessory for diabetics. Read more
8. Universal Wrist Charger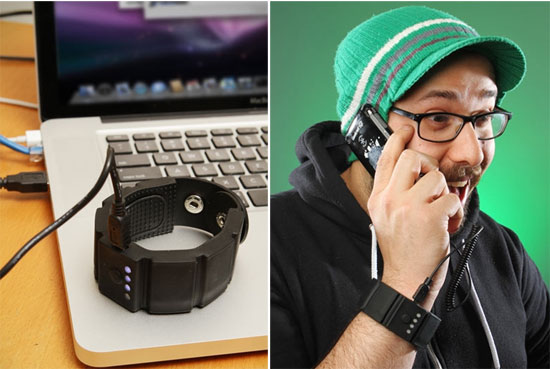 Offering an alternative to your bulky chargers, the "Universal Gadget Wrist Charger" is a smart portable device. You can wear it around the wrist like a watch or a bracelet to juice up your gadgets anytime, anywhere. Packing a 1500 mAh lithium-ion battery, the wrist charger is compatible with a range of mobile devices including the iPhone, Nokia, LG, Motorola, HTC, Dopod, Samsung and Sony Ericsson. Read more
9. NYC Metro Cuffs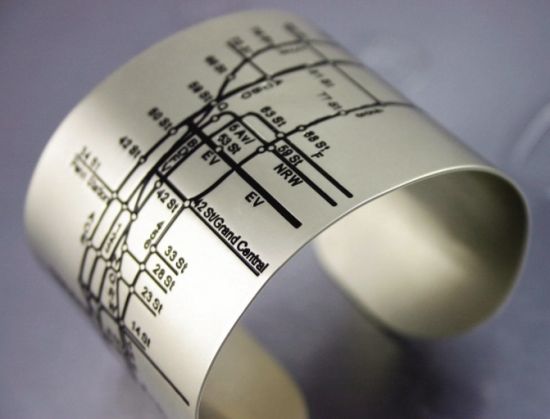 Designer Tiffany Burnette is out there with a Metro Cuffs with sleeve for the NYC that lets the visitors commute through Manhattan without getting lost in the complicated subways. Worn like a regular bracelet, the Metro Cuffs implant the subway lines, numbers and streets on the metal surface. Read more
10. Beat MP3 player jacket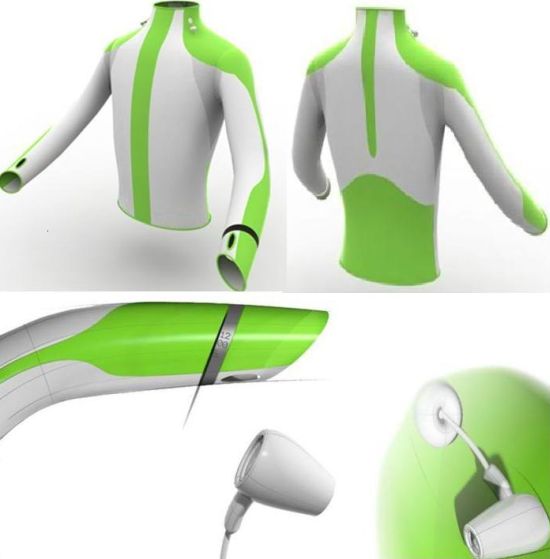 Keeping the autos section aside, San Francisco based designer Jorge Furuya has tried to bring together three diverse technologies i.e. electro-textiles, mp3 player, and flexible screen, through his innovative concept. Throwing that extra load of music-devices off your pockets, the most intricate concept "Beat" – a sports jacket – delivers a notion of speed to the wearer. Read more
11. Rehabilitation Bracelet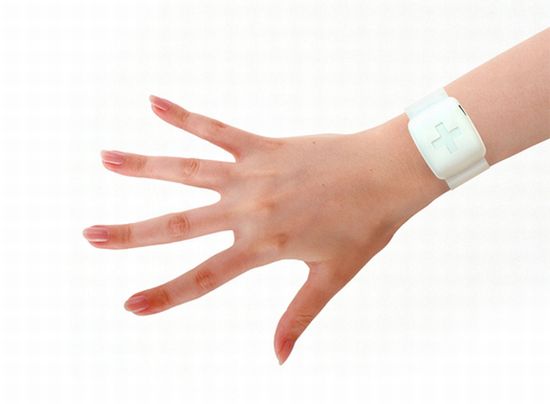 Designer Petr Fiala has devised a wristlet dubbed the "Rehabilitation Bracelet" that keeps the doctors informed about the health of their patients all the time. Designed for PRINCIP to aid disabled people, the bracelet comes built in with a USB connector and memory card to update the progress or condition of the patient. Read more
12. Timex TX54 disposable nail watch
To celebrate its 150th Anniversary and demonstrate an ongoing commitment to design and innovation, international watch brand Timex collaborated with Core77 to carry out a global design competition: Timex2154: THE FUTURE OF TIME that could highlight the state-of-the-art timekeeping pioneered by the company. One of the runners up at the competition, the TX54 concept presents a disposable timepiece that can be worn on the user's thumbnail making it an invaluable fashion accessory as well. Read more
13. HealthPals wearable health system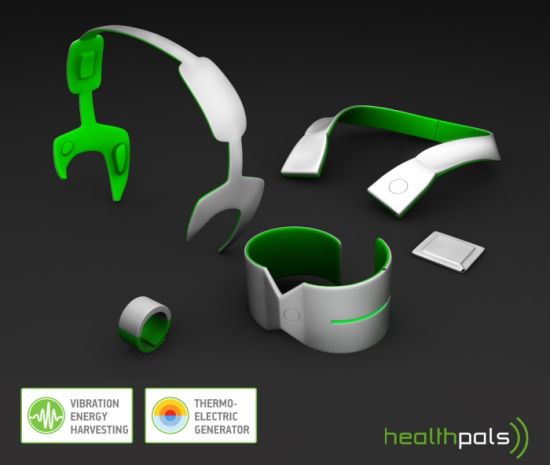 Designer Olga Epikhina's concept wearable health monitoring system sets the bar higher for future medical science advancements. Rightly dubbed as HealthPals, the system is a conglomeration of several elements that provide distant monitoring of patients with chronic diseases and postoperative patients.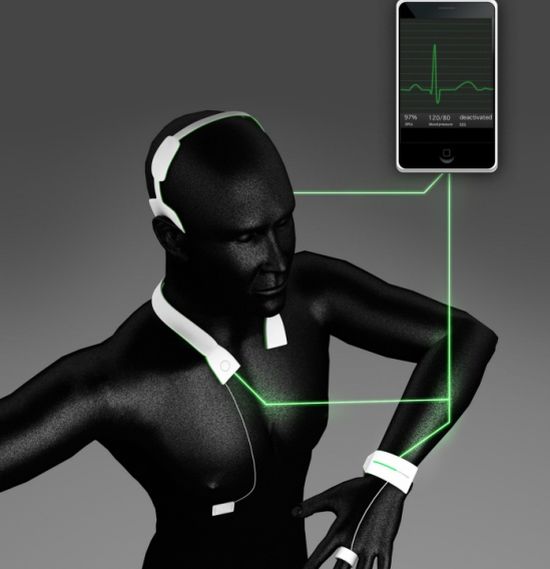 Each piece of set is equipped with an energy generator that harvests body warmth and vibrations which is turned it into electricity using a thermoelectric generator. The energy generates is subsequently stored in a capacitor. In addition, all the elements can be worn differently as a bracelet, ring, headphones, collar and an ECG sensor while the patient moves around to freely socialize. Furthermore, the data gathered is routed to the patient's smartphone or personal computer via Bluetooth, which, in turn, sends it through Wi-Fi to the medical server to be analyzed by the doctors.