Dentists' offices have a reputation for being cold and sterile, intimidating places for adults, never mind children. They also tend to smell like antiseptic and other chemicals, and they're full of unfamiliar equipment.
But while all this is true of many dental practices, the reality is that there's no rule that says they have to be. In fact, there are plenty of fun and friendly dental practices that are designed to be welcoming and to put patients at ease.
Beyond being more welcoming, changes in dental practice design hinge heavily on the need to address pediatric dental anxiety. Many young children are frightened of the dentist and in recent years there's been an increase in unnecessary and risky sedation dentistry as a way of sidestepping this anxiety.
Sedation is certainly a viable option in worst-case scenarios, since cavities, periodontitis, and other dental health issues can impact children's health from an early age, but in most cases it isn't necessary. Instead of giving children anesthesia as they would receive in surgery, making these 3 simple swaps can help kids – and their parents – navigate dental care with confidence.
1. Adjust Your Lighting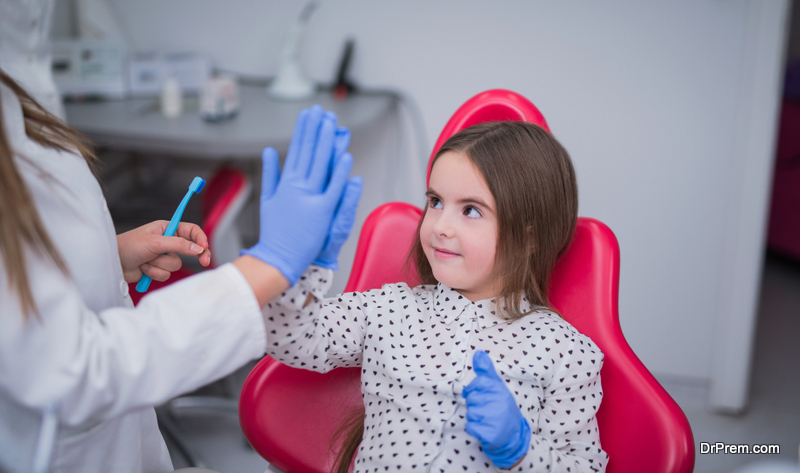 Lighting is both a functional and design factor for any dentistry practice. Dentists and technicians need proper lighting to do their jobs, of course, but typical fluorescent lighting can exacerbate behavioral issues in children. Given this understanding, dentists should continue to ensure their practices are well-lit, but should opt for more natural lighting that soothes, rather than agitates.
2. Create A Pleasing Soundscape
If you've ever heard the sound of a dental drill, it should come as no surprise that children quickly enter a state of anxiety upon stepping foot into the office. It's a loud, scary noise, even if it's coming from far down a hall. To keep these sounds, as well as any sounds of distress from other patients, from reaching little ears, one option is to pipe upbeat, but mellow music into the office. Our bodies are highly attuned to these rhythms at an unconscious level, making music a powerful tool for soothing anxiety.
3. Welcoming Waiting Rooms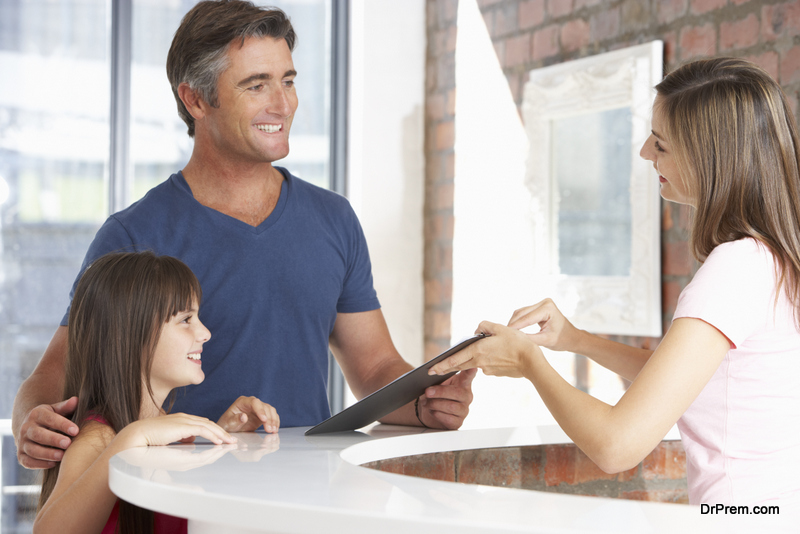 Doctor's office waiting rooms play a key role in how we feel when we step into the exam room, and this experience is amplified for young children who have much shorter attention spans and a lower degree of understanding about what's ahead. Most dentists, particularly pediatric specialists, already do a great deal to address this problem by equipping their offices with toys, TV screens, and other distractions, but there are better ways to manage the problem.
Rather than packing the space with anything and everything to distract patients, one way dentists can enhance their waiting areas is by creating a cohesive themed environment with murals, toys, and sensory items. It's also worth ensuring your waiting room can accommodate patient meet-and-greets, since many pediatric patients are reassured by meeting their dentist outside of the treatment area.
Child-friendly dentistry is a rapidly growing field and between skilled consultancies and practices that specialize in special needs dentistry, more providers are equipped to provide children with compassionate care.
If providers can continue making headway in this space, our children may have a more hopeful oral health future ahead of them.
Article Submitted By Community Writer