Welcome to the future! A future where no one is carrying any device, yet is connected to everyone and everything they choose. The latest in fashion trends with upcoming technology seems to be propelling the future of clothes towards touchscreen tech. We are already used to swiping on our tabs and innovative companies have come up with dynamic buttons that will appear and disappear as required.
Another innovation in the field of touchscreen was the using the unused sides around your device as if there was a row of buttons there. Fashion designers and tech experts are working together to make clothing which has a blend of technology in it, and feeds our craving for new, original and imaginative wearable tech.
Technology inserted within your clothes might replace your smartphone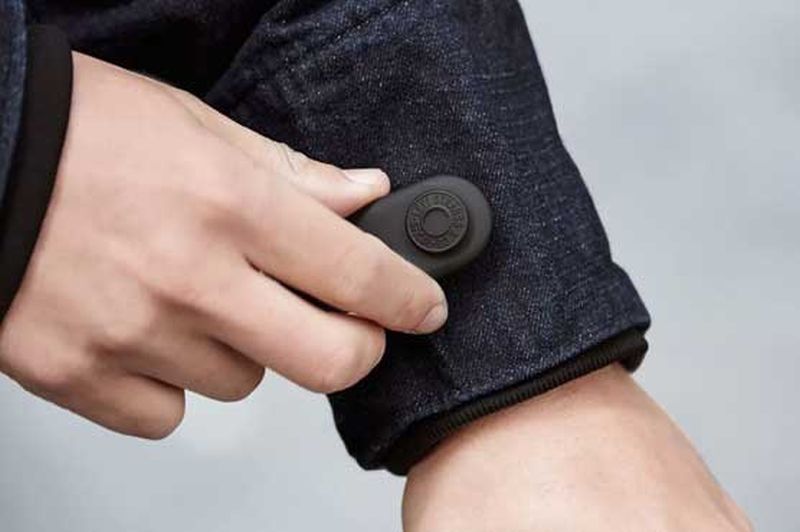 Image Source : img.dunyanews.tv
The advances in touchscreen tech have not forgotten to weave tech in your clothes. A rather inventive American accessories and clothing company has visualized a system of clothing in which touchscreen capabilities are built into the clothing fiber. This wearable technology might pave the way for other textile companies to do the same. Imagine touchscreen shirts in place of the traditional prints you see on shirts. Though the question is whether you'd be displaying personal info on the shirt or become walking-displaying entertainment for your friends, family or everyone who can see you. And how would you access your contact list….some food for thought! But definitely, this is an innovation which shows how technology has pervaded our lives, in all its aspects. Fashion trends with upcoming technology would probably be seeing more of touchscreen tech in clothes in the near future.
Smart denim with touchscreen tech
The touch screen enabled denim clothing might be designed in such a way that it would make you stand out or be invisible (go unnoticed), depending on the designer's wish and according to Levis, the manufacturer.
The ad for this new denim clothing shows a young guy in white t-shirt puts on a trucker jacket made of denim, while tucking his smartphone in the inside pocket of the jacket and puts on his headphones. He rides a bike through San Francisco streets, all the while swiping his right hand over the left, and we're shown that he's actually listening to GPS directions. This ad is for "Project Jacqaurd", Levis Strauss's new initiative for touch screen enabled denim clothing. 
Jeans that guide you to your destination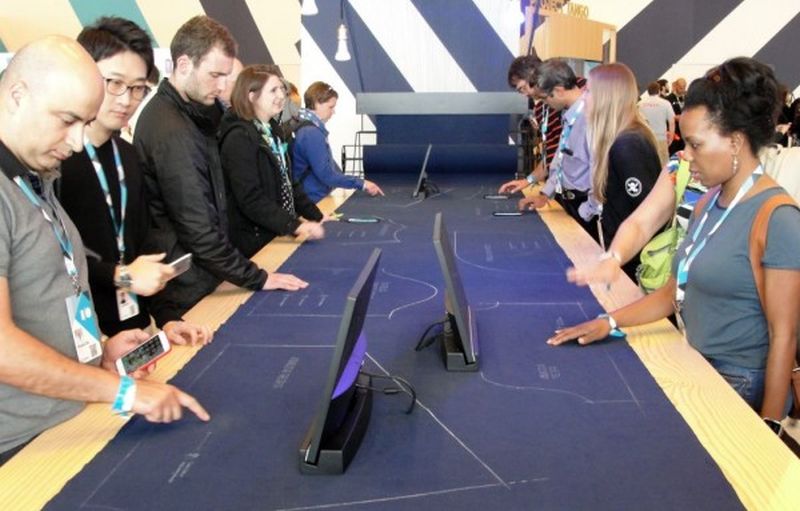 Image Source : images.enca.com
Another denim based wearable tech, is from the Spanish fashion house Spinal Design that is designing clothing which has a blend of technology in it. With this nifty pair of jeans, you don't have to use your smartphone at every intersection to know where you're going. The jeans have blue tooth sensors sewn into the waistband. You just have to put the destination in the pap, and sensors will vibrate left if you have to turn left and will vibrate right when right is the direction you need to go.
In 2015, this forward-thinking company had designed a bikini for women, which would let women know when more sun screen needed to be applied through an ultraviolet sensor. The sensor would send the information to the connected tablet or smartphone. The UV sensor is claimed by the company to be free from radiation, and can be calibrated according to the wearer's skin. This bikini is certainly a good example of fashion trends with upcoming technology, which is of actual help to the wearer.
Environmental concerns of touchscreen technology enabled fashion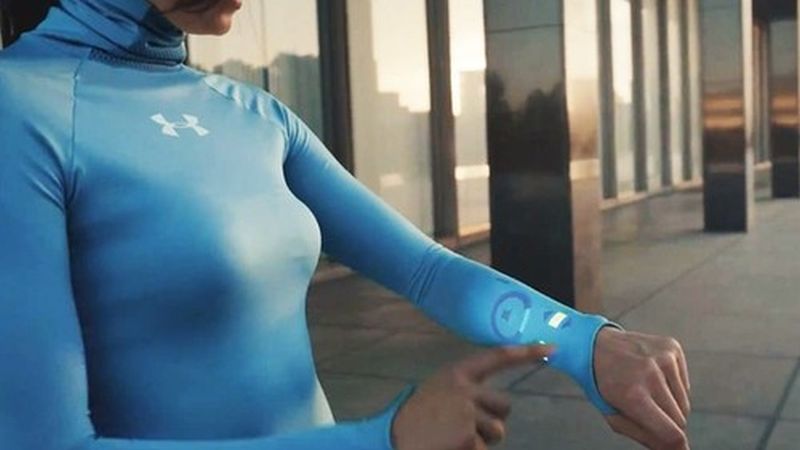 Image Source : futuristicnews.com
Other international fashion and tech companies have also been making forays into the new trend of "smart" denims. Brazilian textile manufacturer Vicugna Tex has come up with denims which would keep the wearer's core body temperature stable. Cone denim has upped the sturdiness of its denim fabric by incorporating textile fibers from motorcycle equipment.
All these companies also recognize the importance of their garments being environment friendly as well. Today's consumers are acutely aware of the environmental challenges that the planet faces and demand more traceability, especially regarding denim. The production of denim is quite carbon  intensive. More and more denim lovers are looking for companies which have been manufactured in an eco friendly manner, whatever the design and tech behind it.